There are many benefits of being part of Big Brothers Big Sisters of America. We work together on overarching partnerships and initiatives developed on a National scale. One in particular is our Bigs with Badges program. This started as a collaboration matching youth in local communities with police officers. The objective was to help change perspectives. To connect with youth in positive ways and help them see officers in a positive light. Similarly, it allowed officers to develop empathy for what youth are up against as they could see their lives up close.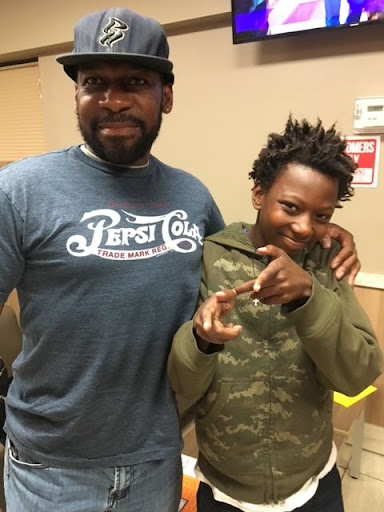 Here locally we have many police officers matched with our Littles. Marquay's mother enrolled him in the BBBS program because she wanted him to have a positive male role model. Big Brother Kenneth works for the police department and wanted to make a positive impact as a mentor. Little Brother Marquay was matched with Big Brother Kenneth in February 2019. The pair enjoy going to the movies, eating at restaurants, attending sporting events and playing sports together. Kenneth supports Marquay by going to his football games and also encourages Marquay to do well in school. Kenneth is always there for Marquay when he needs someone to talk to and helps Marquay with a goal to trust in himself more. This is just one of many examples of police officers making a difference in the lives of youth.
Although initially labeled 'Bigs in Blue' this initiative has evolved to include any volunteer who wears a badge. Now called 'Big with Badges' we partner with police precincts, the Sheriff's office, fire departments, EMT groups, and other groups throughout Maricopa County.
On October 29, 2022 we welcome all matches to join us for our first annual Boos and Badges event. A Trunk or Treat style event with some of our Bigs with Badges partners. Kids will enjoy a fun day of Trunk or Treating with local Police and Fire Departments! Emergency vehicles will be decorated and safety personnel will pass out candy. We are encouraging all of our participants to come dressed in their best costumes and enjoy candy, treats and prizes!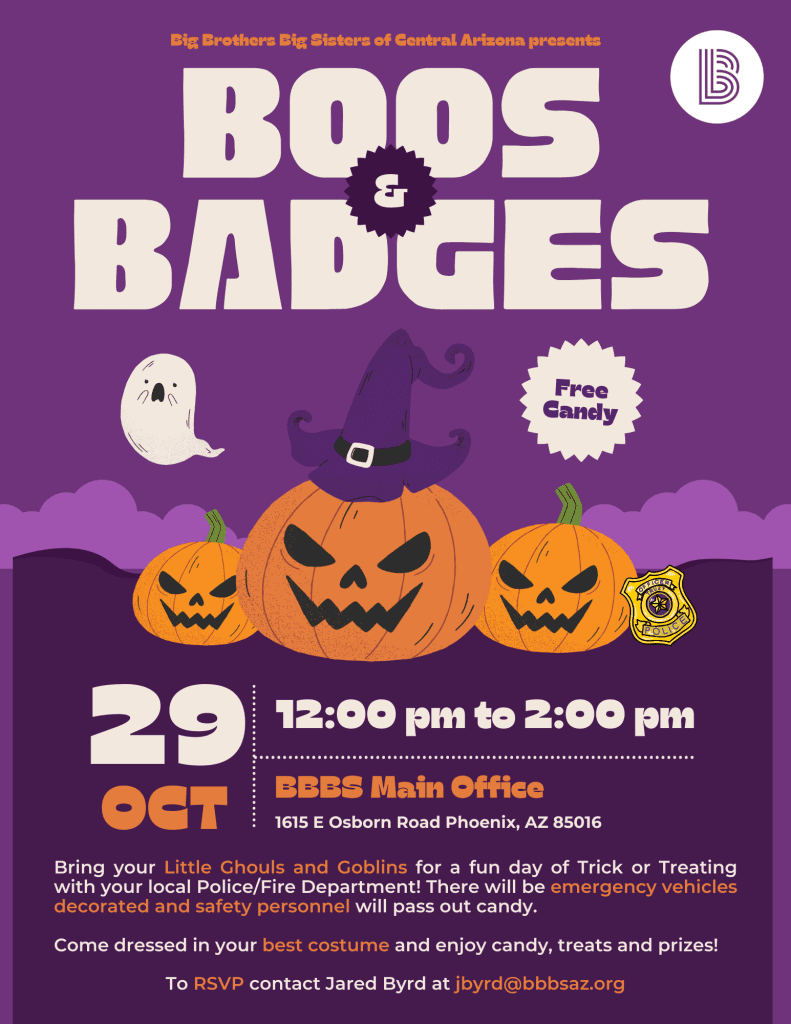 Big Brothers Big Sisters of Central Arizona is proud to partner with police departments and fire departments in our community.
To learn more about the Bigs with Badges initiative, contact Jessica Whitney, Vice President of Development and Marketing, at jwhitney@bbbsaz.org.