Tee Up for Kids Virtual Campaign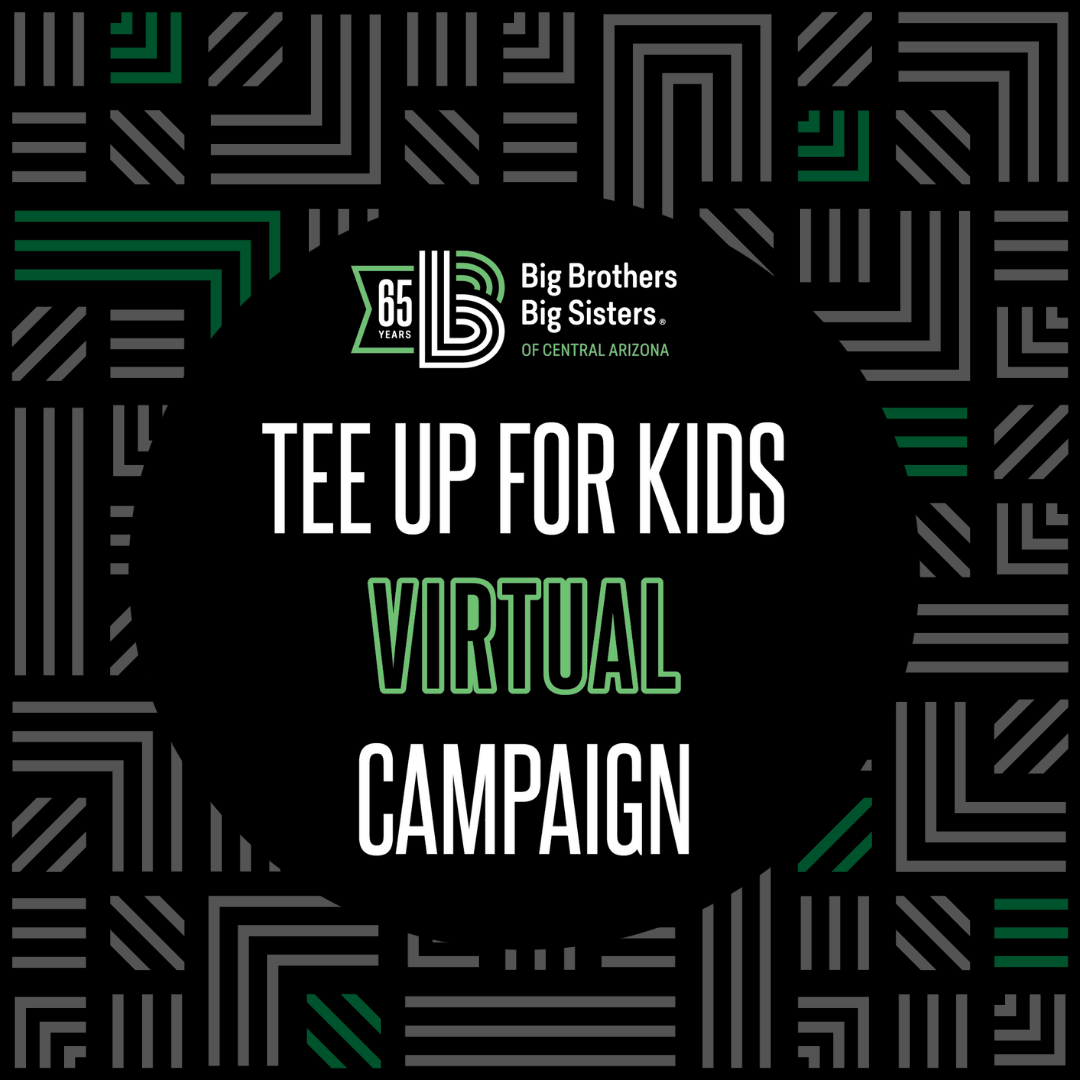 May 5th - June 5th, 2020
Tee Up for Kids Goes Virtual! 
In response to the continued stay at home order, BBBSAZ has made the tough decision to cancel our annual in-person Tee Up for Kids event and we have opted to move the event to a virtual format. In order to make up for this lost revenue and continue to support and grow our mentorship programs (including our new virtual opportunities!), we have set a goal of raising $50,000 during this online giving campaign which will run May 5th - June 5th. 
Join us to make a difference in a child's life
Tee Up for Kids 2019 Event Recap
On Saturday, June 8, 2019, 160 individuals joined Big Brothers Big Sisters of Central Arizona to celebrate the power of mentoring. Because of those individuals, our Little Brothers and Little Sisters are able to spend time laughing and learning with a caring adult mentor by their side. Together, we raised more than $55,000! This will allow us to serve 46 Big and Little "matches" for an entire year. We would also like to thank all of our sponsors who helped make Saturday a great success!