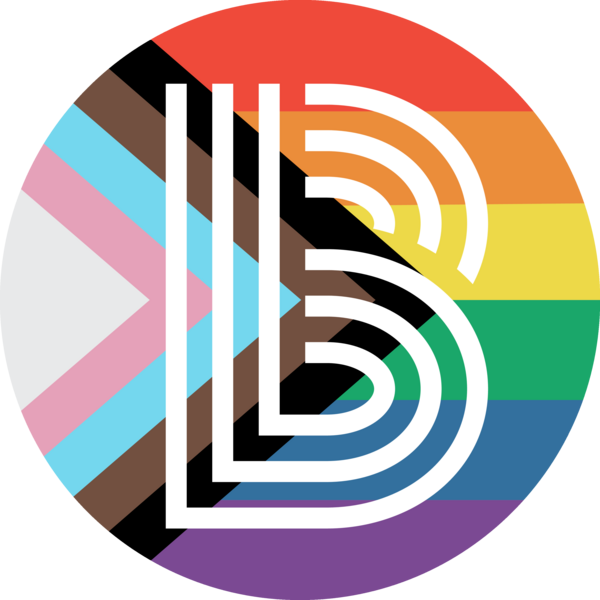 As an organization dedicated to inclusiveness, Big Brothers Big Sisters of Central Arizona values and celebrates the diversity and individuality of every child, volunteer, employee, board member, family and community partner.
Site-Based Program
Meet with a child who identifies as LGBTQ+ at least twice a month to spend time participating in activities you both enjoy.
one n ten Youth Center 
1101 N. Central Ave., Phoenix, AZ 85004
The group meets every other Saturday from 12 pm - 2 pm
For more information, or interested in volunteering/enrolling your child, please email Eva at esiler@bbbsaz.org.
LGBTQ Resources for Youth, Mentors & Families
One N Ten (Multiple Locations): One N Ten is dedicated to serving LGBTQ youth through youth centers, Q High (online high school diploma program), trans group, job preparation and much more.  
The Trevor Project: This organization provides crisis intervention and resources for LGBTQ youth. Trained counselors are available 24/7 for youth in crisis or those that just need a judgement-free place to talk: 866-488-7386.  
Trans Spectrum of Arizona: This organization works to cultivate a safe and welcoming community for Trans and Gender Non-Conforming individuals and allies. Peer support groups are available.  
Parents, Families and Friends of LGBTQ People (PFLAG Phoenix): This is an all-volunteer organization comprised of parents, family members and friends of LGBTQ people to provide support, education and advocacy. 
Trans Queer Pueblo: Trans Queer Pueblo is a local grassroots group working for the liberation of trans/queer migrant communities in Phoenix.  
Family Acceptance Project: Th e Family Acceptance Project works to prevent health and mental health risks for LGBTQ children and youth, including depression, suicide, homelessness, STD's and HIV.  
Human Rights Campaign (HRC) - Arizona: The Human Rights Campaign fights for LGBTQ equality in Arizona alongside state and local groups and lawmakers. 
It Gets Better Project: The It Gets Better Project works to uplift, empower, and connect youth with stories of hope and inspiration from others who have been there and understand the challenges of growing up as LGBTQ youth. 
Gender & Sexualities Alliance Network (GSA): Empowers and trains queer, trans and allied youth leaders to advocate, organize, and mobilize for safer schools and healthier communities. Youth are given tools and resources to start a campaign in their own school. 
Gay, Lesbian & Straight Education Alliance (GLSEN): GLSEN provides education and resources to ensure safe schools for ALL students, regardless of sexual orientation and gender identity. 
Mulligan's Manor (Tempe): Mulligan's Manor is a group home for at-risk LGBTQ youth in crisis. The organization provides therapy, psychiatric services, developmental disability evaluations and house parents who are on site 24/7. 
Gender Spectrum: Gender Spectrum provides services to help youth and families understand concepts of Gender identity and Gender expression. The national organization offers online trainings, call-in support groups and opportunities for teens, parents and professionals to virtually connect.  
Transgender Resources (from OneNTen): A summary of additional resources for Transgender youth in Arizona. 
Arizona Suicide Prevention Coalition: Offers a directory of Arizona suicide prevention services and resources. 
Arizona Trans Youth and Parent Organization: Provides support to family members of trans gender children, including monthly support groups, education and resources. 
The Recovery Village: This organization provides education on the LGBTQ+ community and substance abuse.
Cyber Attacks: Comprehensive guide on how to protect yourself against. 
Q Chat Space: Online discussion groups for LGBTQ+ teens 13-19 years old, facilitated by trained staff and volunteers from LGBTQ+ centers across the US / Conversaciones semanales moderadas en línea entre jóvenes LGBTQ+ en español
STD Testing in Tempe: A comprehensive resource that features helpful information about STDs in Tempe and a directory of local organizations that provide a wide range of health care services to help stop the spread.
BBBSAZ maintains a policy of non-discrimination which states staff and program participants are not excluded on the basis of race, religion, national origin, color, gender, marital status, sexual orientation,gender identity, veteran status or disability. BBBSAZ will comply with all federal, state and local anti-discrimination laws.