Enroll Your Child
As a parent, you recognize the potential of your child better than anyone. By giving them the opportunity to be part of Big Brothers Big Sisters, you're starting them down a path to an even brighter, more promising future.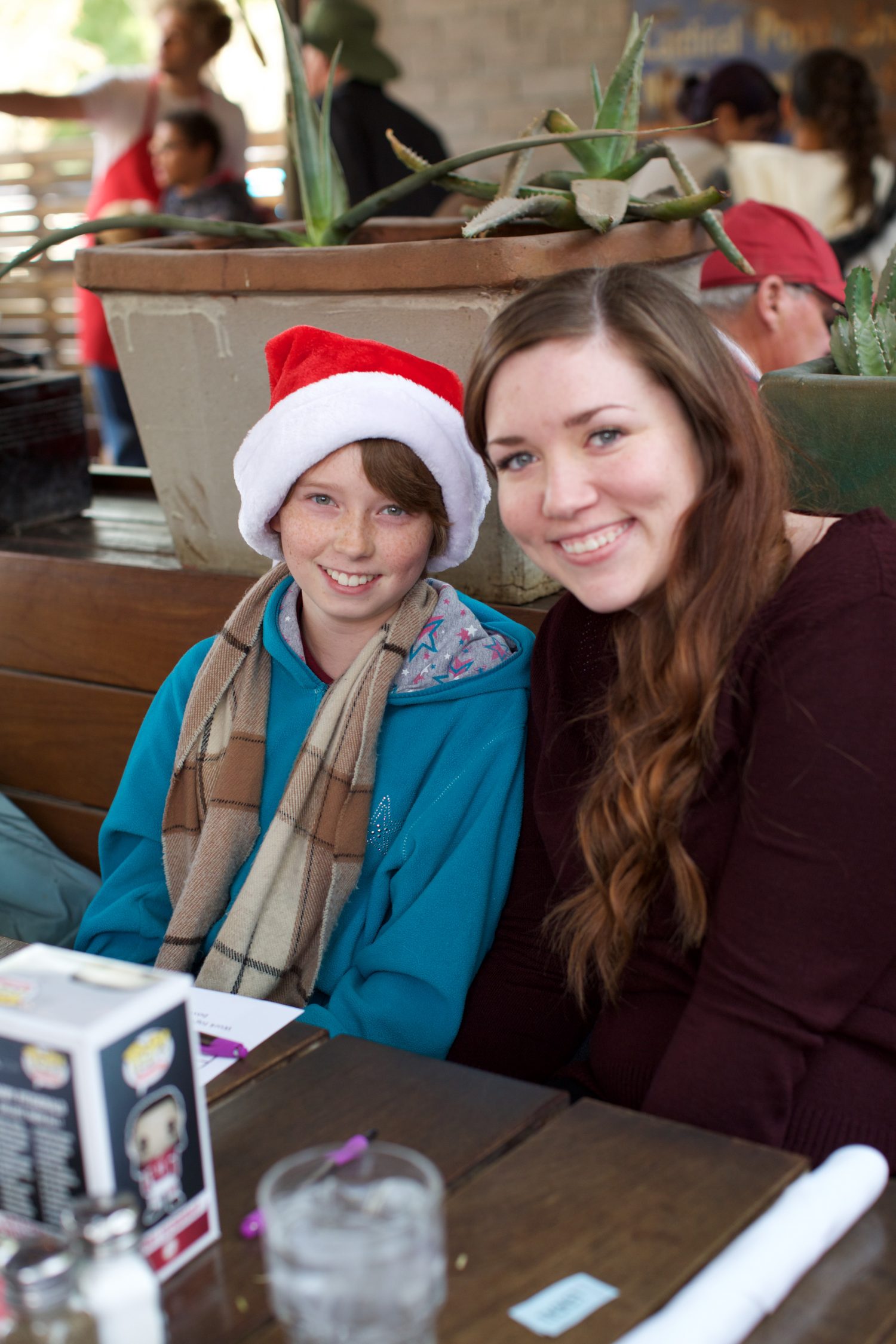 Families as Partners
When it comes to the future of our children and the well-being of our communities, we're all in this together. So it should come as no surprise that we need the parents and guardians of Littles to be involved every step of the way, starting with the initial match. Not only will you provide information about your child's strengths and needs, but you'll also approve the selection of the Big Brother or Big Sister. Once the match is made, you remain closely involved in many ways, including:
Approving activities and outings for your child and their Big
Asking your child questions about those outings, and sharing what you learn with the agency staff
Reporting your child's progress and milestones to the agency on a regular basis (Big Brothers Big Sisters will contact you, but we welcome your feedback any time)
Participating in training on child safety offered by Big Brothers Big Sisters staff, and communicating with your child about the training he or she receives.


Safety first
The safety of your child is your highest priority. It's no different at Big Brothers Big Sisters.
Big Brothers Big Sisters is currently enrolling girls ages 6-15 throughout the valley. There are Big Sisters ready to volunteer and be a friend and role model to your daughter, granddaughter or niece. Do you know a child who could benefit from our program?  If so, have their parent or guardian call us to enroll today:  602-264-9254 or click on the enrollment link below.
Big Brothers Big Sisters está matriculando a las niñas de 6 a 15 años en todo el valle. Hay Hermanas Grandes listos para ser voluntarios y ser un amigo y modelo a su hija, nieta o sobrina. ¿Conoce a un niño que podría beneficiarse de nuestro programa? Si es así, pídale a su padre o tutor que nos llame para inscribirse hoy: 602-264-9254 o haga clic en el enlace de inscripción a continuación.
Child Safety
Making the best possible match between Little and Big is critical to the growth and development of a child. But before we begin the matching process, we start by thoroughly screening potential Bigs.
Big Brothers Big Sisters National Standards of Excellence require each volunteer to complete an extensive screening process that includes:
Completion of a formal written application
Background and reference checks which include: Social Security Address/Alias Trace, Arizona Statewide Criminal Search, Maricopa County/Arizona Warrant Search, Out-of-State County Criminal Search, USA Criminal Search, USA Offender Search, and Motor Vehicle Driving Record.
An in-person interview
An orientation and training process that outlines the individualized needs of your child and provides information and resources on how to encourage your child's development
Big Brothers Big Sisters also provides child safety tips to you and your child, and we welcome your questions and feedback. Throughout the life of the match, our professional staff will be in ongoing communication with you, your child, and your child's Big. It's the best way to build a strong relationship that will have the greatest impact on your child's future success.

Additionally, we ensure that all volunteers go through Impact U which is a comprehensive training on being a "Big", developmental stages of childhood and adolescence, recognizing child abuse, scenarios they might encounter with their "Little" and the agency's role in supporting the Match.

All of our staff send regular updates to their matches on training that they find in the community that is pertinent to our matches. For example, our STARS staff has specific training for mentoring children who have incarcerated parents.

Through each support contact we make, we ensure that the child is safe and comfortable with their "Big." Our role is to help everyone navigate through the match relationship in a positive, safe way.

Furthermore, we offer information and resources on cyberbullying, school motivation, developmental stages of youth, and a volunteer handbook on child safety.