Volunteer to Start Something
What if every child fulfilled their potential? Think how amazing that would be. Now, you can start more Littles on the path to big things.
Volunteering to help Phoenix area youth is fun, big time.
Being a Big Brother or Big Sister is one of the most enjoyable things you'll ever do. Not to mention, one of the most fulfilling volunteer experiences in Phoenix. You will be matched one-to-one with a child for one year and meet at least two times per month. You'll have the opportunity to help shape a child's future for the better by empowering them to achieve. And the best part is, it's actually a lot of fun. Whether you're meeting your Little Brother or Little Sister in the community or meeting at their school, you can share in the kinds of activities that interest you and be a consistent positive role model. Whatever it is you enjoy, odds are you'll enjoy it even more with your Little - and you'll be making a life-changing impact. You may also learn a thing or two about yourself. 
Community-based Mentoring
Meet up with a child in your community two times per month to do things you both enjoy on days and times that are convenient for your schedule. Go to the park, watch a sporting event, grab a pizza, do homework - you choose the activity and days! You'll have exclusive access to tickets for concerts, sporting events, and attractions, and be invited to match meet-ups, networking events, training, and workshops. Or just give some advice and inspiration. Couples and families are invited to mentor a child together in this program, as well.  Click here for more information.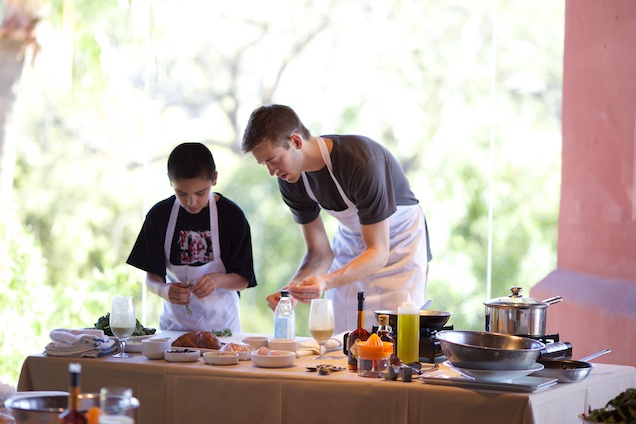 Our greatest need is for Big Brothers
Each blue dot on this map is a boy, age 6 to 14, who is ready to be matched to a Big Brother. Because fewer men volunteer to become Bigs compared to the number of boys who enroll, some of these boys are waiting a year to be matched to an adult mentor. If you live in one of these areas and are interested in becoming a Big Brother, please consider giving four hours a month to change a child's life. These boys need and deserve mentors. Complete a Volunteer Application to get started.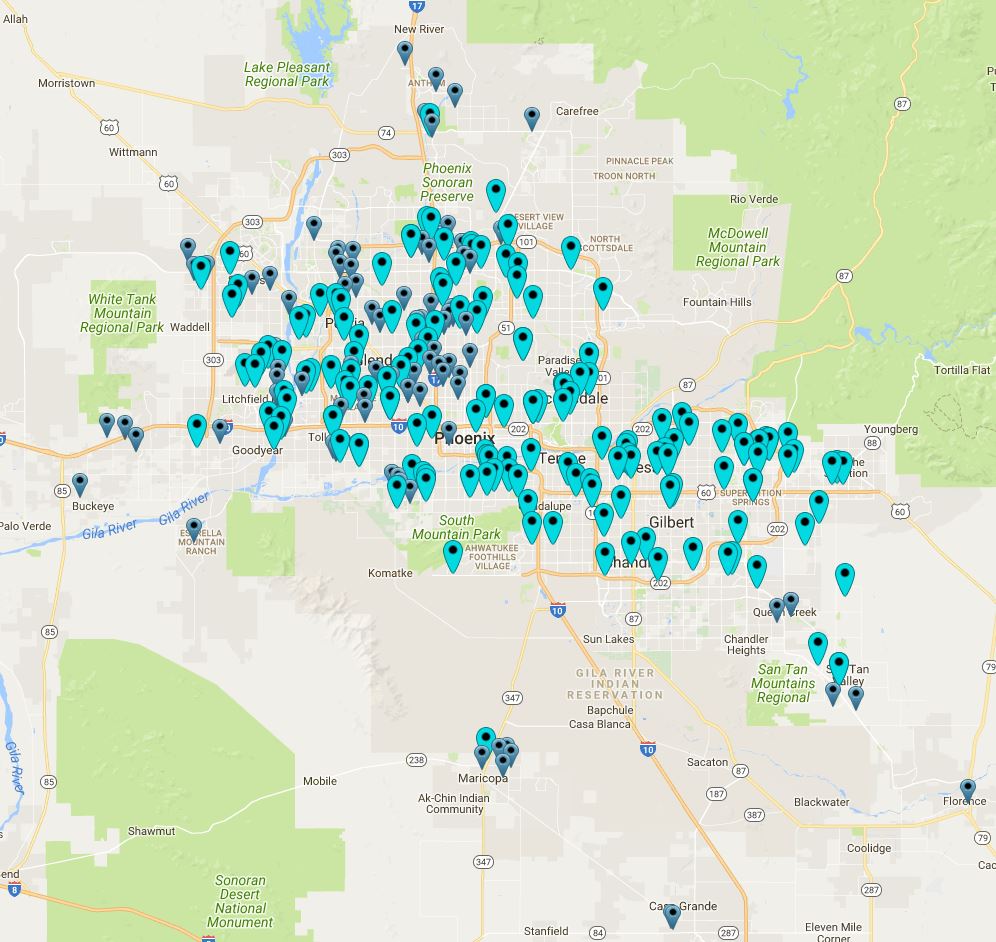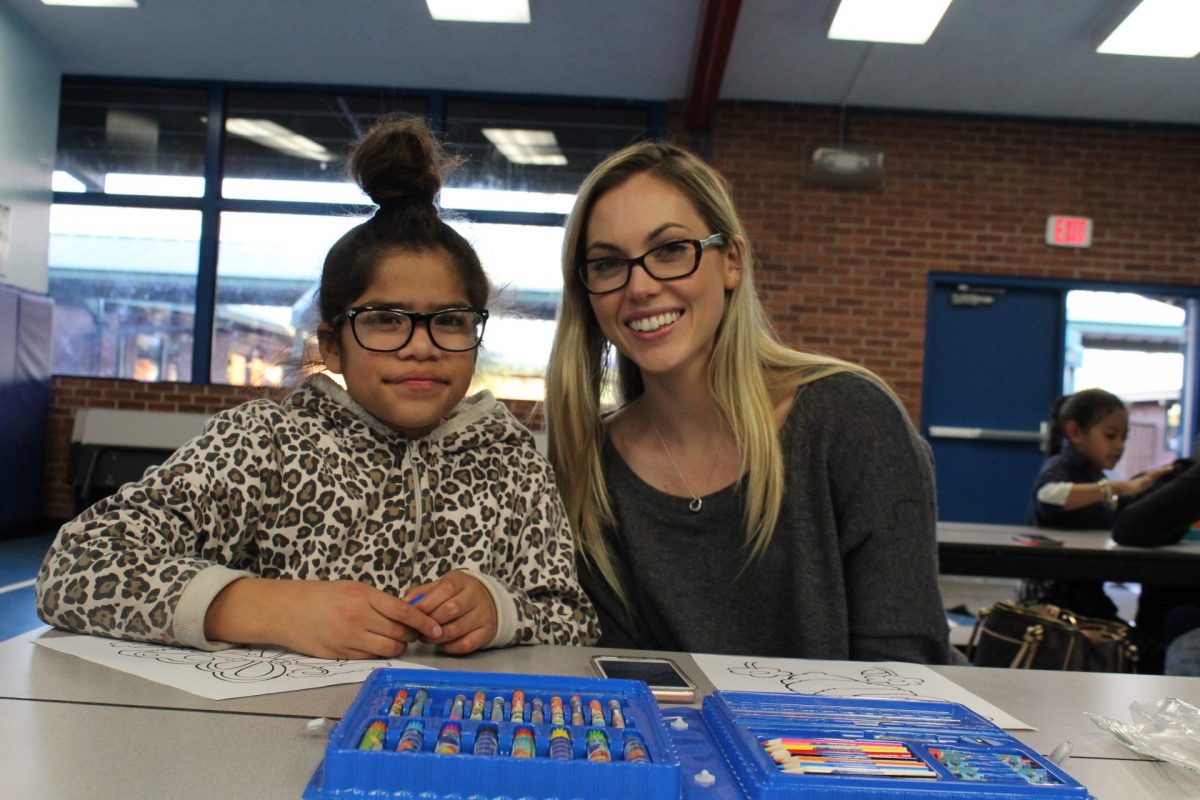 Site-based Mentoring
Meet with your Little Brother or Little Sister at their elementary school for about 45 minutes per week (or at least twice a month) during the child's lunch break and recess time. Youth and mentors spend time playing games, participating in structured activities, working on homework and hanging out on the playground together. Currently, we offer site-based programs at the following schools:
Site-based mentoring is an easy way to have a positive impact on a child's life. It also offers a fun company team building opportunity for you and your coworkers who want to volunteer together.
What are the requirements to be a Big Brother or Big Sister?
Be at least 18 years old
Must have lived in the Phoenix area for a minimum of 3 months prior to applying to be in the program
Community-based program: Commit to meeting 2-4 times per month, for at least one year
Site-based program: Commit to meeting 2-4 times per month, for a minimum of one school year
Have transportation, a valid AZ driver's license and provide current proof of auto insurance
Be willing to drive up to 30 minutes to pick up your Little
Be able to pass a Criminal Background and Driving Motor Vehicle Check
Pay fees associated with background checks ($33)
Be able to participate in regular phone contacts with a BBBSAZ staff person
What if I have questions?
Check out our Frequently Asked Questions to learn more about becoming a mentor. If you have any questions about the requirements, the application process, or about the mentoring experience, please contact Anne Campaigne, Community Relations Coordinator, at acampaigne@bbbsaz.org or 602-799-0634.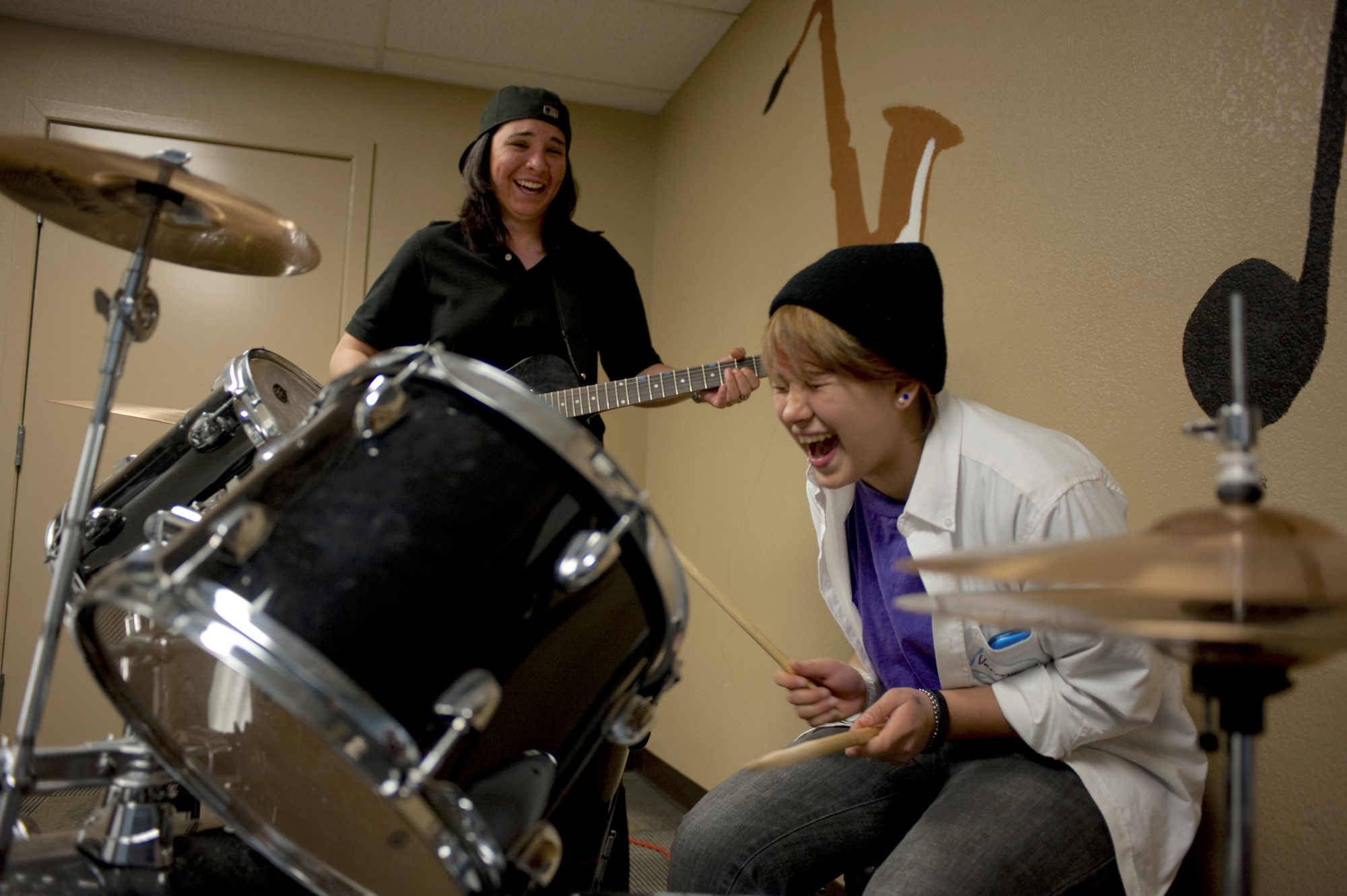 How do I get started?
Complete and submit a volunteer application
ONLINE: Complete the volunteer application
PAPER: Download and print the volunteer application
EMAIL to Anne Campaigne at acampaigne@bbbsaz.org
FAX to (602) 264-9283
MAIL to BBBSAZ, 4745 N 7th St. Suite 210, Phoenix, AZ 85014
Attend a volunteer orientation and training session available online as a webinar
Schedule an in-person interview so we can get to know you, then complete background and reference check
Receive notification of acceptance into the volunteer program
Meet your Little Brother or Little Sister and start having fun!
What will I do with my Little Brother or Little Sister?
Think Big! BBBSAZ offers a variety of FREE and reduced cost activities and exclusive experiences for you and your Little to attend ranging from sporting and theater events to career-development and community service. Click here to see these unique opportunities.
Know someone in the Phoenix area who'd be a great Mentor?
At Big Brothers Big Sisters, we're always looking for more men to be mentors. The fact is, we have boys ready and waiting to be matched with a role model. So tell the guys you know to sign up to become Bigs. They can do all the fun things they love to do already, like play video games, go fishing, even play football--only now they'd get to enjoy it with a child who can truly benefit from it.
Volunteering just a few hours a month with a child can start something amazing. So why not apply to be a Big today. There are kids out there ready to get started. Are you?