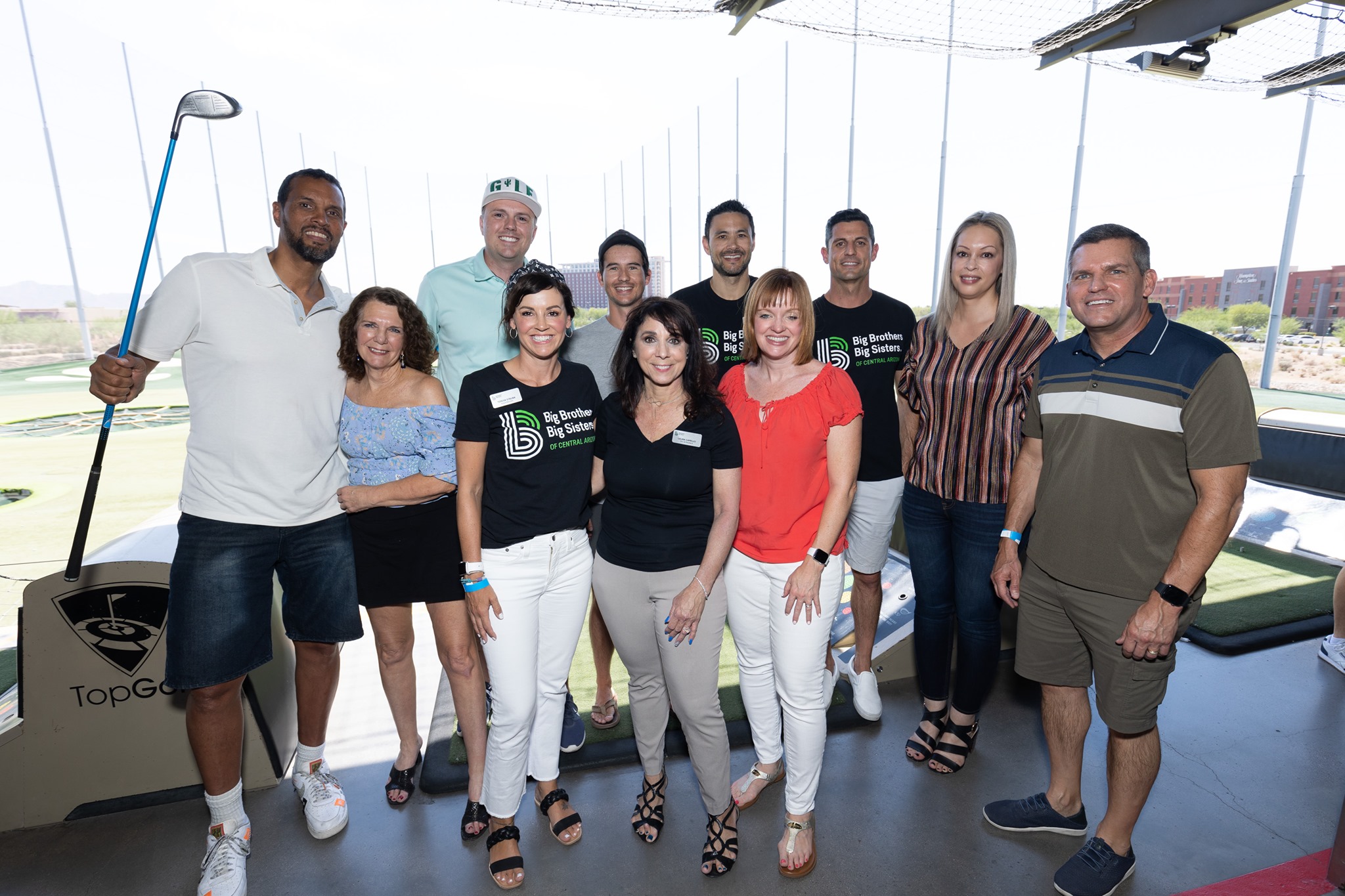 Leading Us in the Right Direction
From our Executive Team to our Board of Directors, Big Brothers Big Sisters has a compassionate and dedicated group of individuals on our side that are willing to do whatever it takes to help change children's lives for the better.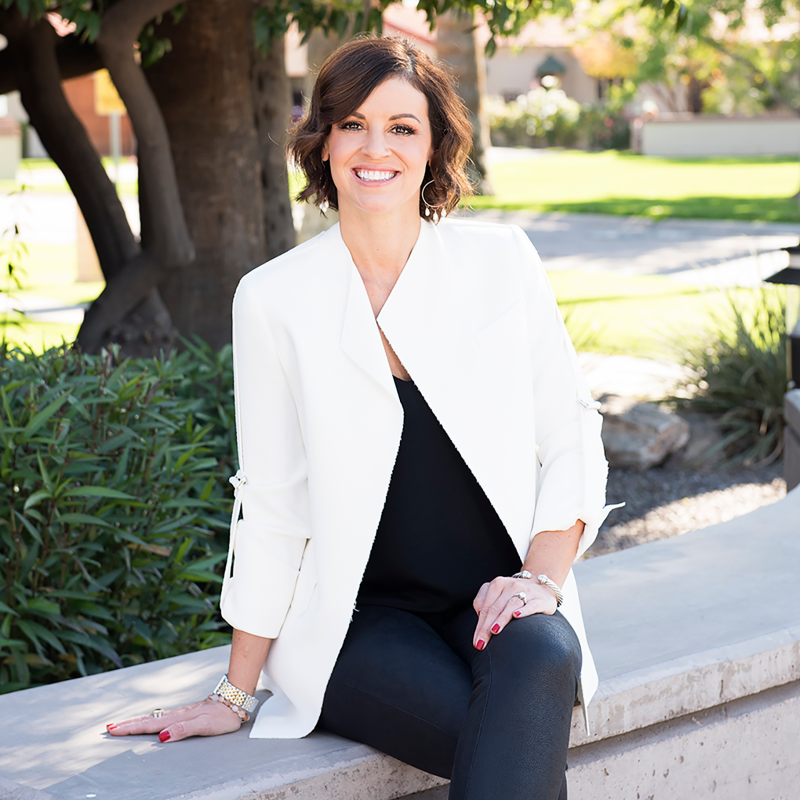 Teresa Strunk
Board Chair
Teresa has been passionately serving Big Brothers Big Sisters for nearly 15 years, first as a Big Sister in Washington State, then serving on the Young Professional Council of BBBSAZ after moving to Phoenix in 2009. Teresa served as YPC President before being elected to the Board of Directors in 2014.  She has served on the Governance Committee, as Marketing Committee Chair, and she Co-Chaired the 2018 Big Night Out Gala.  
In addition to her role with BBBS, Teresa and her husband, Casey, own a boutique benefits & HR consulting firm, Strunk Insurance Group. Teresa & the SIG team are committed to providing their clients the expertise and resources they need to develop and manage a successful employee benefits program.  Teresa also loves spending time as a family with Casey and their two young daughters, traveling, fitness, cooking, & spending time with good friends.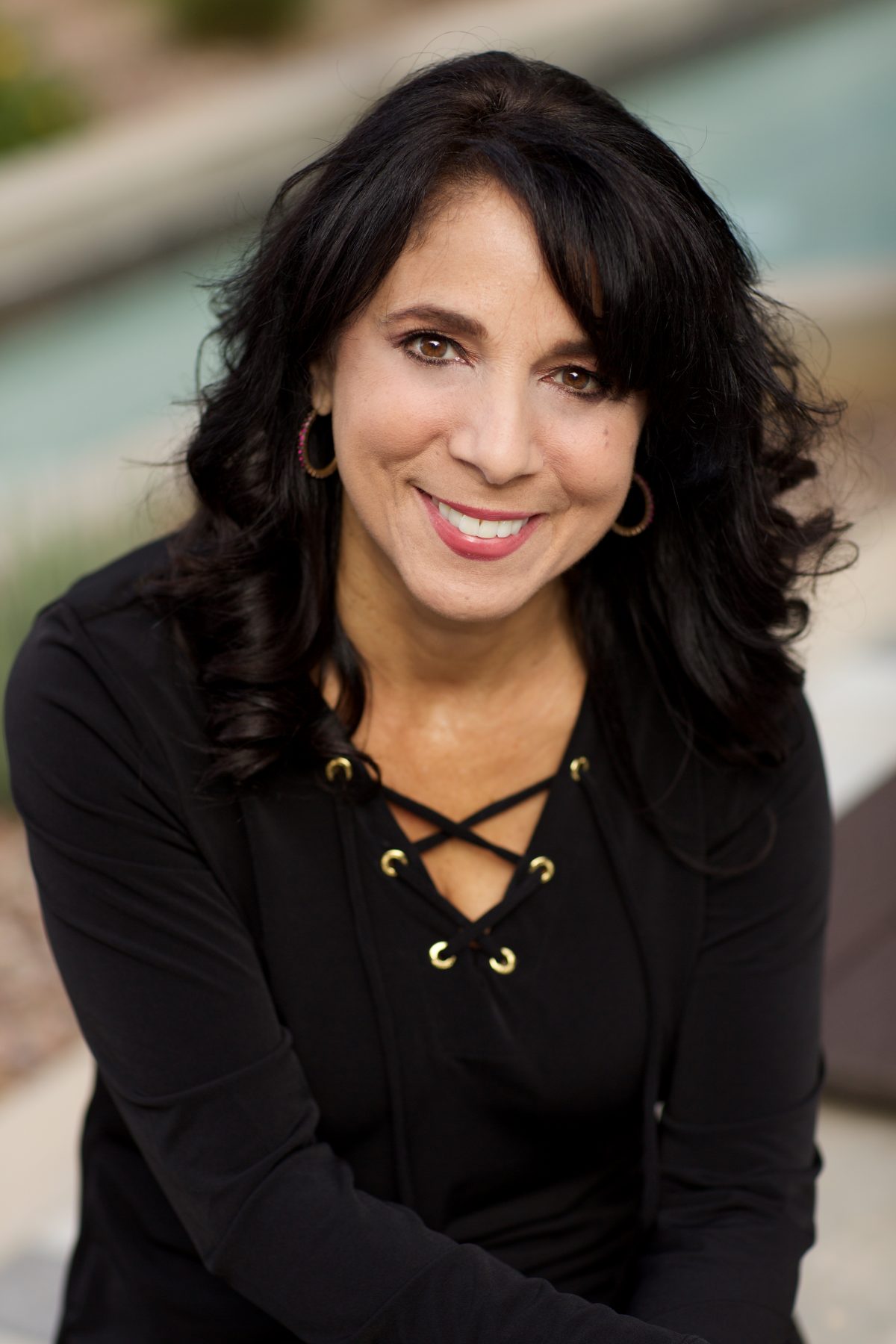 Laura Capello
President & Chief Executive Officer
Laura Capello joined Big Brothers Big Sisters in May 2011 as Vice President of Marketing and Development and is very familiar with the agency as she served in a similar capacity from March 1998 until Feb 2005. Prior to her return to the organization, she served as the Manager of Community Relations and Special Projects at the Arizona State University Lodestar Center for Philanthropy and Nonprofit Innovation. She also worked as a consultant for four years helping several nonprofit and for-profit clients with their marketing and special events needs, including Mesa Arts Center, the Celebrity Fight Night Foundation, The Arthritis Foundation, Blue Cross Blue Shield, Chaparral Suites, Eight, Arizona PBS and Luke Air Force Base.
Laura believes giving back is one of the most important things she can do, so she continues to stay active in her community. She is currently a board member for Seeds for Autism, an organization that provides a path from " learning to earning" for young adults with autism. She also recently became an inaugural board member for the Young & Empowered Women's Association, whose mission is to provide professional development and networking opportunities to a diverse group of rising female leaders that are passionate about service, career advancement, and empowering others. She is a member of Valley Leadership Class XXV and stays involved with its Leadership Institute and programs as well as Charter 100.
She was named as one of the "Most Admired Leaders" from Phoenix Business Magazine in 2019, and as a "Difference Maker" from TIAA in 2018. She has also been recognized as a Sun Devil 100 for the last 3 years. This award recognizes ASU Alumni who run or own their own business.
Laura earned a Bachelor of Arts degree in Journalism from ASU's Walter Cronkite School of Journalism. She resides in Mesa, Arizona, and loves to spend time with her family.
Board of Directors
*Note: All Board Members are voting members and vote regularly during board meetings
Teresa Strunk
Board Chair
Executive Committee Chair
VP & Employee Benefits Consultant
Strunk Insurance Group
Mike Suriano, CPA
Chair-Elect
Chief Financial Officer
Southwest Foodservice Excellence, LLC
LeAnn Rudolph
Treasurer
Finance/Audit Committee Chair
Partner
Eide Bailly LLP
Nikki Amberg
Zonacajun Consulting
Nick Boggs, MBA
Secretary
Principal
Clutch Projects, LLC
David Bones
Vice President
The Kenrich Group LLC
Shane Carlin
Recruitment Committee Chair
Consultant
Point B
Christopher Dang
Partner
Quarles & Brady
Tracy Dick
VP of Brand Strategy, Integrated Marketing and Public Relations
Leslie's Pool Supplies
Camille French, MBA
Program Committee Chair
Founder & Principal Consultant
Amerisource HR Consulting Group LLC
Kate Hickman
SVP, Treasury Management Sales
Alliance Bank of Arizona
Jennifer Holsman Tetreault
Assistant General Counsel Field Operations, West and Northwest
US Foods
Caleb Jay, JD
Senior Counsel
Arizona Diamondbacks
Todd Leach
CEO
Rhino Innovations Group
Matt Manoogian
Co-Owner/Founder, Realtor
Good Company Real Estate
Keisha McKinnor
President/CEO
MKUU, Inc.
Karie Montague
Chief Executive Chair & Key Executive Chair
Vistage International
Geoffrey Nail
Independent Broker/Registered Representative
MassMutual: Insurance & Financial Services
Northwestern Mutual: Insurance & Financial Services
Financial Services Coach
Tempe Community Action Agency
Howard Nute
USE Properties Member
Summer Oliver, MBA
Asst. Vice President
Macerich
Chris Roode
Chief Operating Officer
StateServ Medical
Michael Sabetta
Senior Vice President/Senior Private Banker
UMB Private Bank
Clarence Stallings
Vice President and Managing Director
Fidelity Investments
Thiru Thangarathinam
Founder & CEO
MST Solutions
Bruce Weber
Governance Committee Chair
President/CEO
Weber Group
Brian Wempen
National Sales Manager
Cox Media
Kyle Wilson
VP of Product & Technology
Design Pickle
Brian Wood
Founder
Mars Coaching
Jon Bohnert
Managing Partner
Grindstone Associates
Latasha Causey
Director of Recruiting
U-Haul International, Inc.
Pam Giannonatti
Corporate Affairs Manager
Fry's Food Stores
Paul Horton
Chief Meteorologist
KPHO CBS 5
April Lane
Founder
Phoenix Home Rentals, LLC
David Lujan
Vice President for Economic Progress
Children's Action Alliance
Barbara Ralston
Leadership Consultant
BJRalston Consulting
Lisa Schmidtke
General Manager
Allison+Partners
Dr. Christine Wilkinson
Senior Vice President
& Secretary of the University
President & CEO of the ASU Alumni Association
Managing Director, Trustees of ASU
Arizona State University