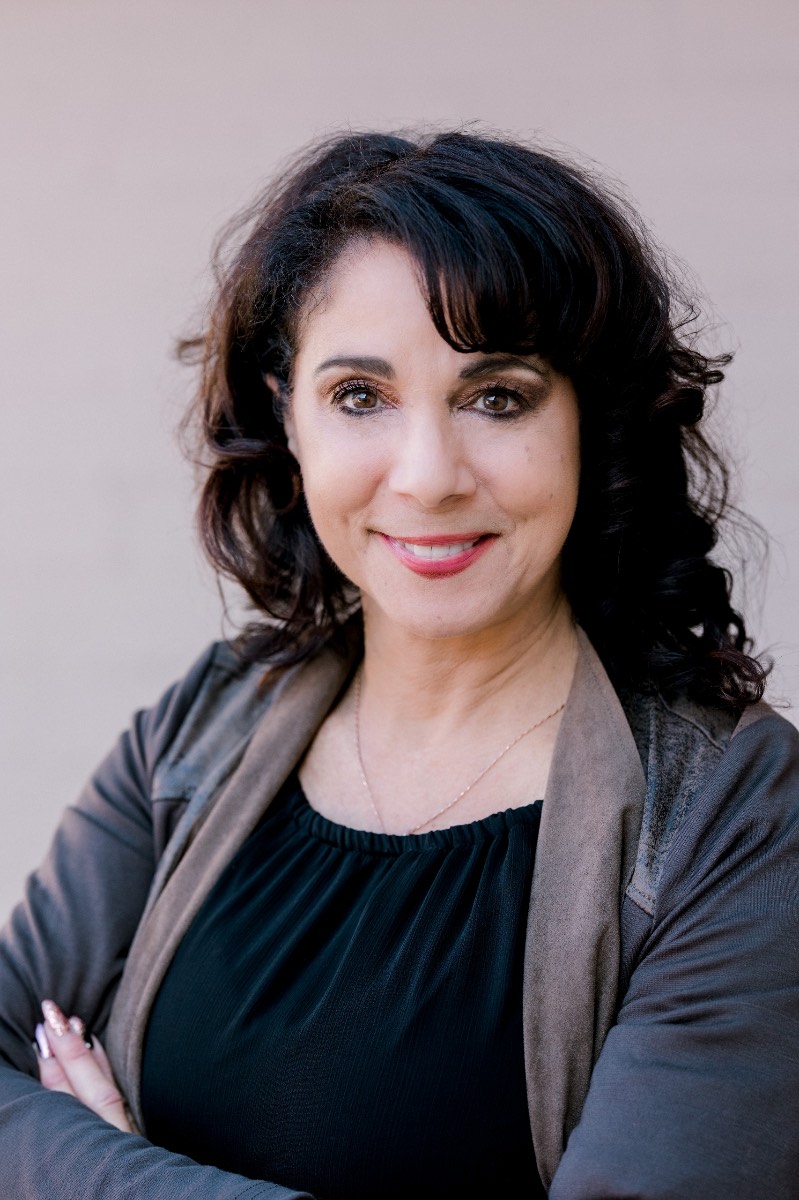 Laura Capello - President & Chief Executive Officer
Laura Capello joined Big Brothers Big Sisters in May 2011 as Vice President of Marketing and Development and is very familiar with the agency as she served in a similar capacity from March 1998 until Feb 2005. Prior to her return to the organization, she served as the Manager of Community Relations and Special Projects at the Arizona State University Lodestar Center for Philanthropy and Nonprofit Innovation. She also worked as a consultant for four years helping several nonprofit and for profit clients with their marketing and special events needs, including Mesa Arts Center, the Celebrity Fight Night Foundation, The Arthritis Foundation, Blue Cross Blue Shield, Chaparral Suites, Eight, Arizona PBS and Luke Air Force Base.
Laura believes giving back is one of the most important things she can do, so she continues to stay active in her community. She is currently a board member for Seeds for Autism, an organization that provides a path from " learning to earning" for young adults with autism. She also recently became an inaugural board member for Young & Empowered Women's Association, whose mission is to provide professional development and networking opportunities to a diverse group of rising female leaders that are passionate about service, career advancement, and empowering others. She is a member of Valley Leadership Class XXV and stays involved with its Leadership Institute and programs as well as Charter 100.
She was named as one of the "Most Admired Leaders" from Phoenix Business Magazine in 2019, and as a "Difference Maker" from TIAA in 2018. She has also been recognized as a Sun Devil 100 for the last 3 years. This award recognizes ASU Alumni who run or own their own business.
Laura earned a Bachelor of Arts degree in Journalism from ASU's Walter Cronkite School of Journalism. She resides in Mesa, Arizona, and loves to spend time with her family.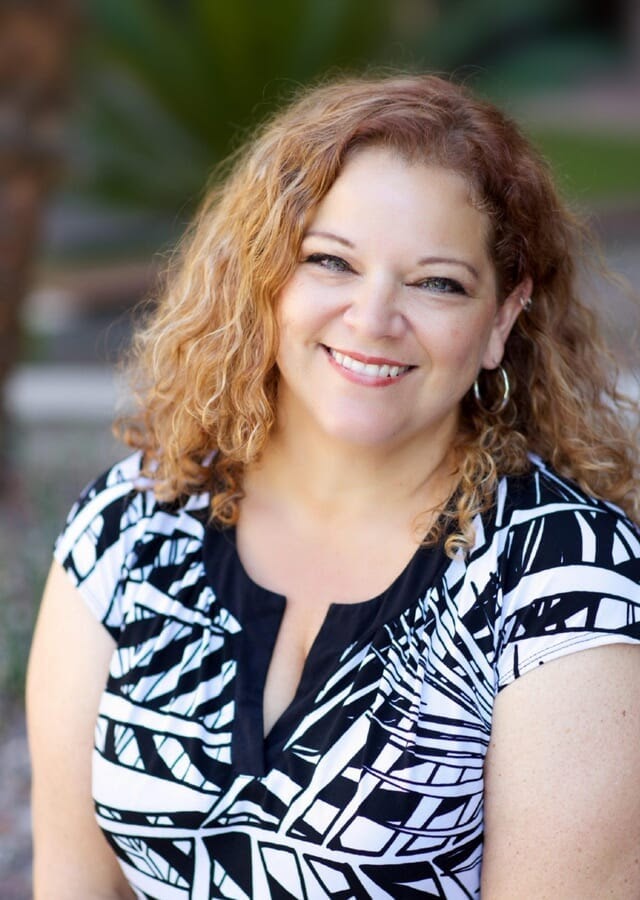 Gina Trotter - Sr. Vice President of Operations
Gina has been a part of the BBBSAZ team since August 1996 and has served in a variety of roles including working directly with matches, recruiting volunteers, and developing special programs. She graduated from Northern Arizona University with a Bachelors in Psychology and earned her Masters of Public Administration from the University of Phoenix. Gina is a member of Class II of the ASU Lodestar Center Generation Next Leadership Academy and earned her Program Manager Certification through Big Brothers Big Sisters of America in 2012.
A Big Sister herself, Gina understands the power of mentoring and how it touches lives. She has been matched with 4 Little Sisters over the course of 20 years, with her longest and most recent match lasting 9 years. She is proud to be a part of the BBBSAZ mission and believes that helping children realize their potential is essential for a community to thrive.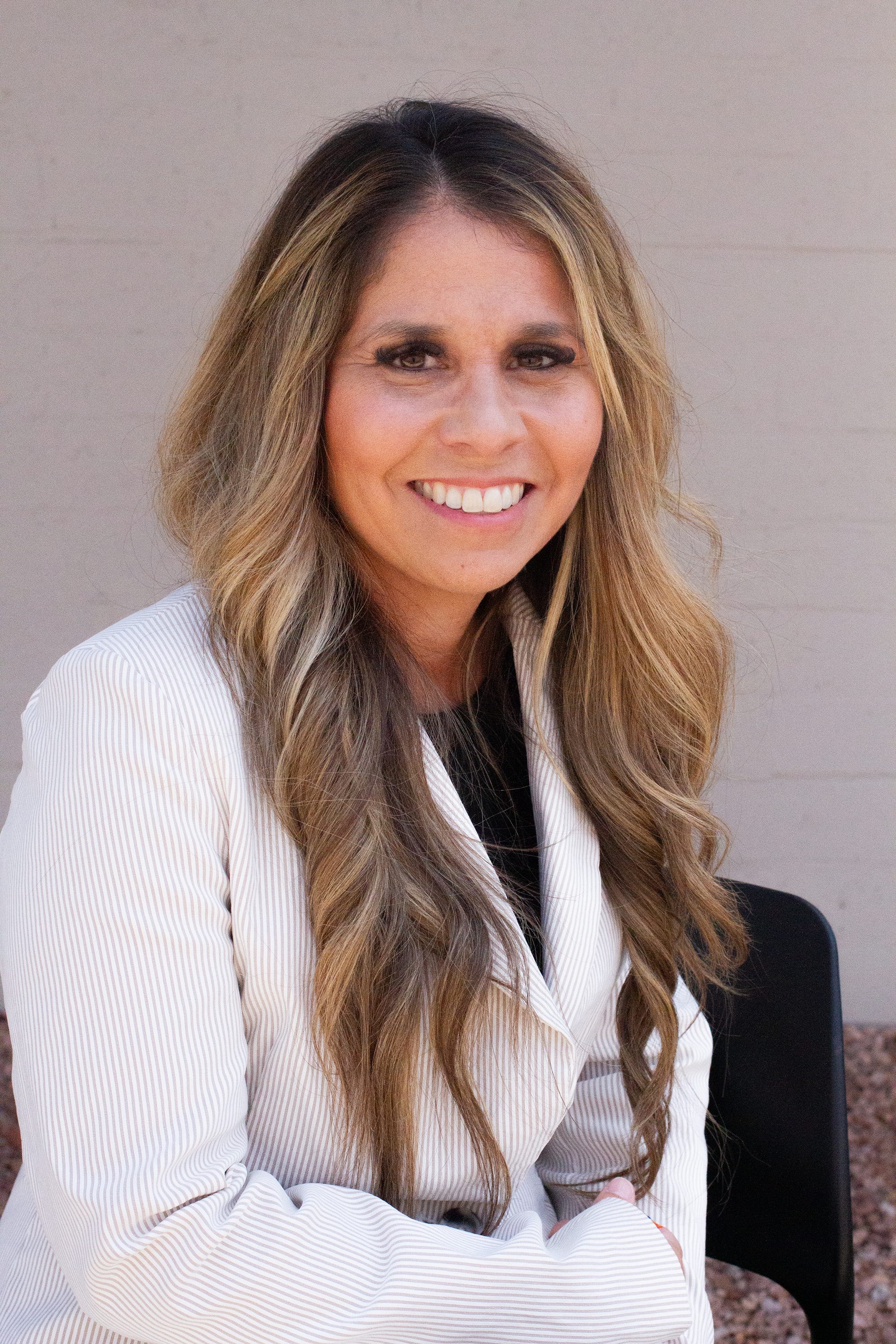 Debbie Smith - Vice President of Impact & Innovation
Debbie Smith has been a part of the BBBSAZ team since September 2007 and has served in a variety of roles including working directly with matches, recruiting volunteers, and facilitated various training's for volunteers, parents/guardians and staff.   She graduated from Arizona State University with a Bachelors in Family Studies and Nonprofit Leadership and Management.  Debbie also completed the Generation Next Nonprofit Leadership Academy through ASU Lodestar Center.  Debbie is a Big Sister through the site based program and strongly believes in the power of mentoring.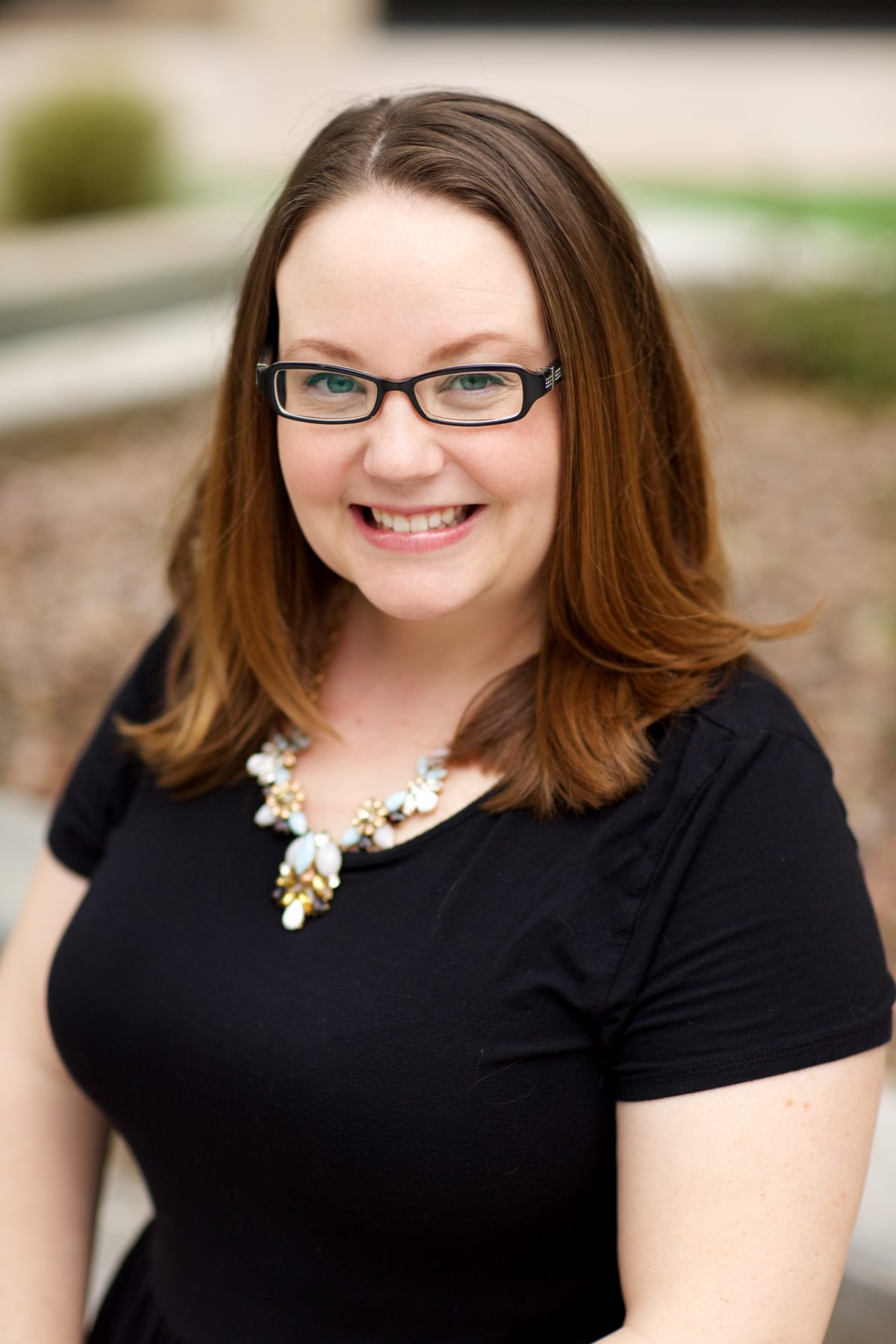 Jessica Whitney - Vice President of Development & Marketing
Jessica Whitney has been with Big Brothers Big Sisters of Central Arizona since 2008. Her initial role included organizing and executing all fundraising events from Paul's Car Wash to the annual Gala. After serving as a Big Sister to two different Little Sisters, Jessica's passion for the mission of BBBS continued to grow. Jessica now directs and oversees all fundraising, recruitment, and marketing activities.
Before becoming a team member at BBBSAZ, Jessica worked as a corporate Event Planner. She managed travel arrangements, accommodations, and events for clients bringing anywhere from 5 to 1,500 guests into the Phoenix area. She thoroughly enjoys detailed work and is never afraid to get her hands dirty. Jessica holds a Bachelor's Degree from the Hugh Downs School of Communication at Arizona State University. Jessica was named one of Phoenix Business Journal's Top 40 Under 40 in 2017. She was honored to be recognized as a Sun Devil 100 in both 2021 and 2022. Jessica served a two-year term as the Diversity Chair for the Association of Fundraising Professionals (AFP) and is the current AFP Greater Arizona Chapter President 2022.
When she is not out networking and fundraising, Jessica is at home with her husband, two daughters, and two dogs. She loves trying new restaurants, watching movies, and singing as loudly as possible.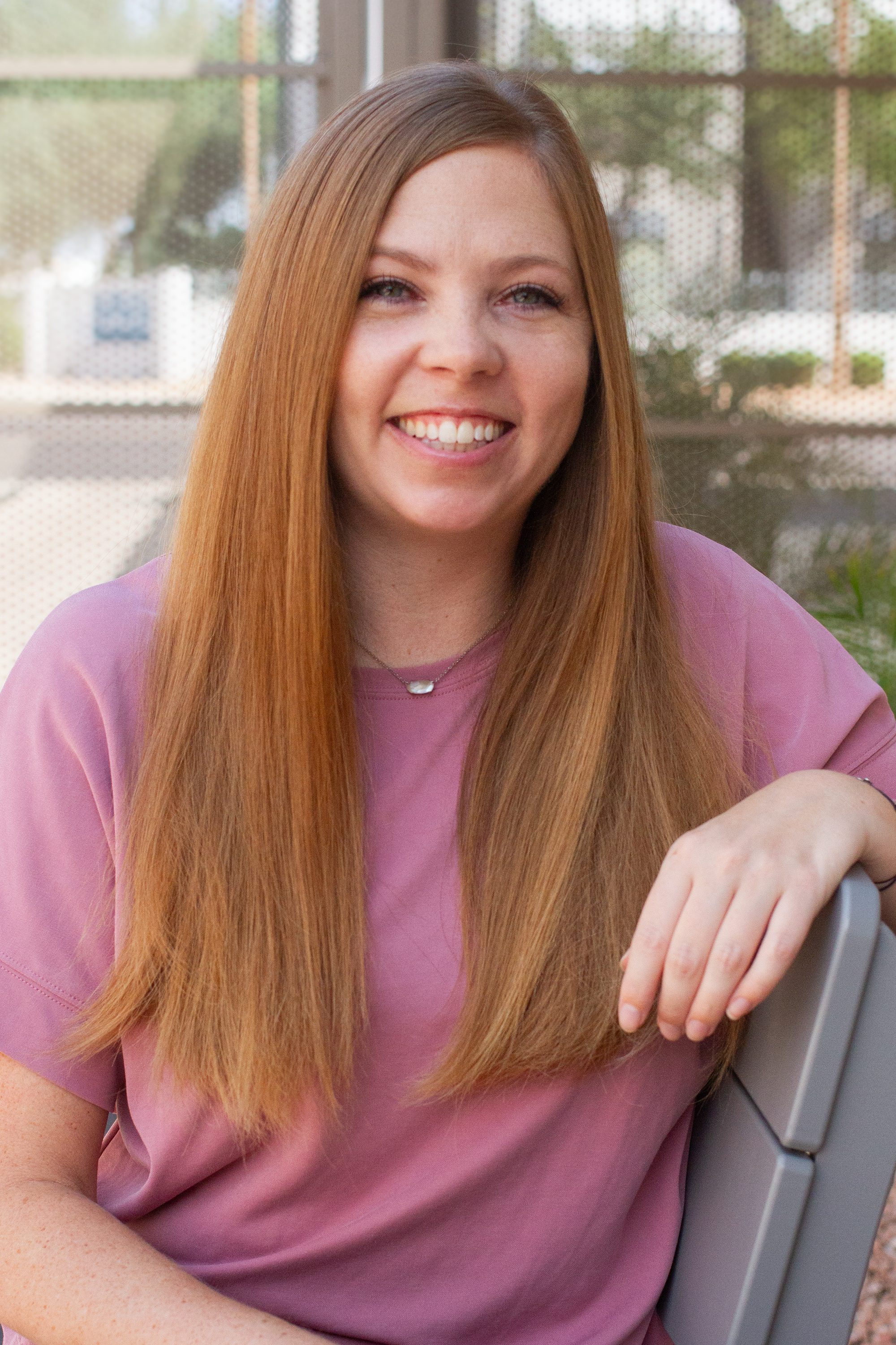 Aimee Johnson - Director of Event Operations
Aimee Johnson joined the BBBSAZ team in September 2021.  After graduating from Arizona State University in 2009 with a Bachelor's degree in Marketing and a minor in History, she gained expertise in various fields, including animal rescue, insurance, and even as a flight attendant. Her true passion is for events and nonprofits. Aimee currently oversees all annual fundraising events and third-party events at BBBSAZ, which raise crucial funds for children in the community. She also assists with program-related events that benefit matches, Littles, and families in our program. When not working, she enjoys spending quality time with her loved ones and her adorable dog, Daisy Mae.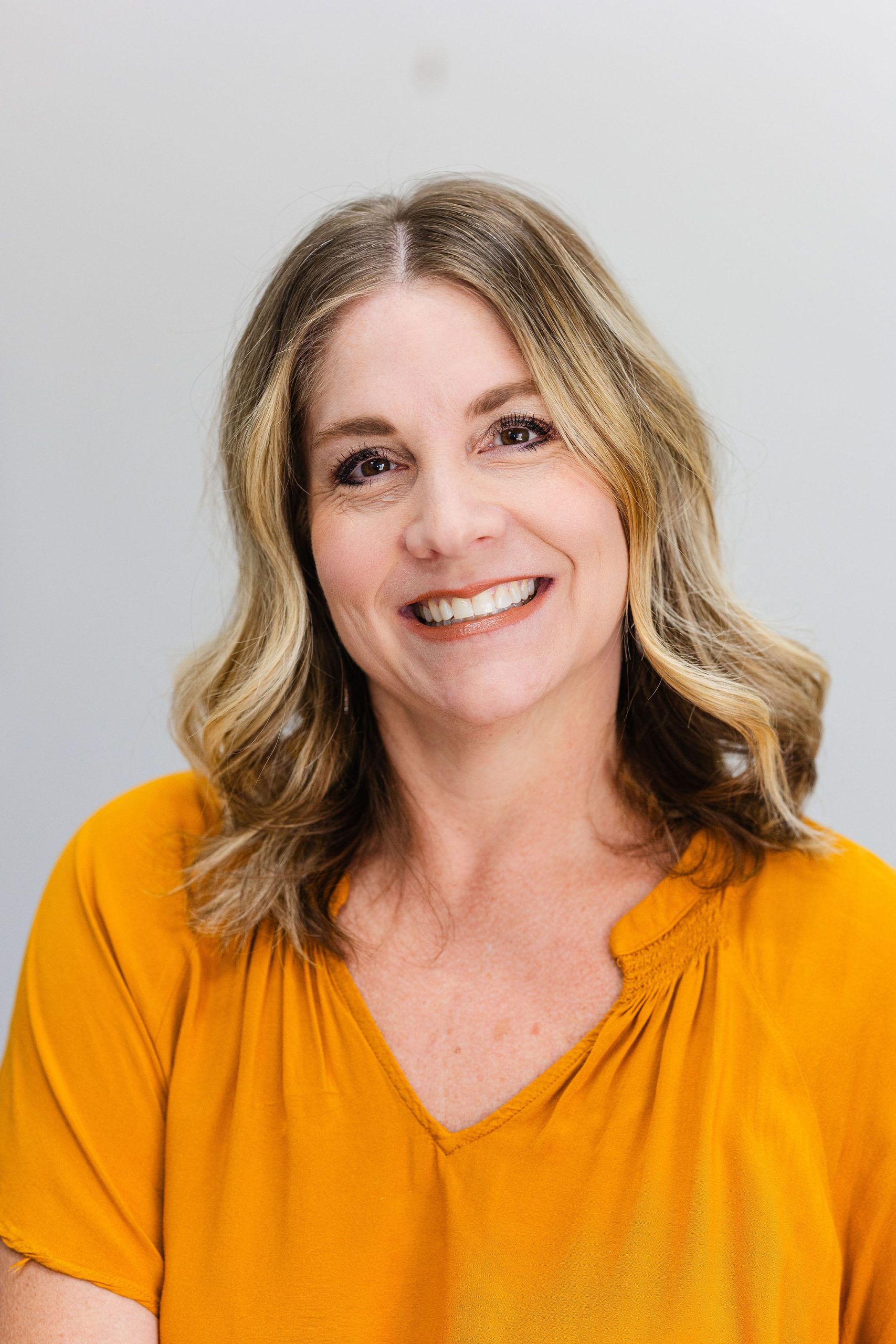 Andrea Petrof - Director of Enrollment & Matching
Andrea Petrof has been a part of the BBBS of Central Arizona team since August 2001 and has enjoyed working in all areas of the agency from Events, Marketing, Community Relations, Quality Assurance, and Program. She is also considered the "IT guru" when it comes to BBBSAZ database management. As Director of Community Based Engagement, Andrea oversees the Intake and Enrollment staff, as well as our Parent Engagement Manager.
Andrea is a proud Arizona State University Sun Devil and graduated in 1997 with a Bachelors's in Communication and a minor in Business. Andrea is an alumni Big Sister to Kaycee. The pair were matched 12 years and consider each other family now. Andrea continues to see the impact that mentoring has on a day-to-day basis.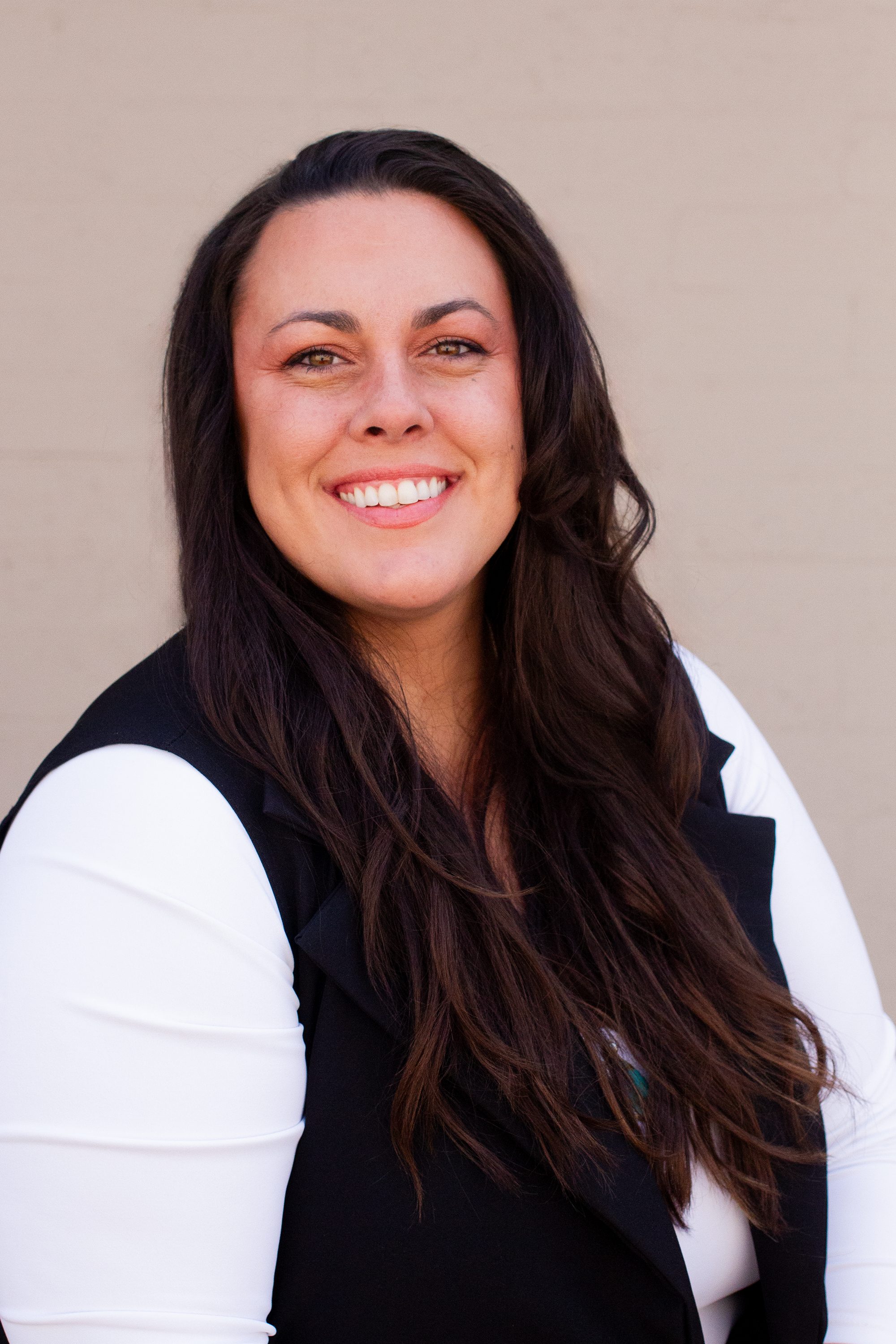 Ashley Doyle - Big Futures Program Director
Ashley joined Big Brothers Big Sisters in December 2022 as a Program Specialist with the Big Futures team and is now serving as the Big Futures Program Director. Although her time with the agency as a staff has been short, Ashley was a Big back in 2009 to her Little Rachel. She has spent many years volunteering not only with Big Brothers Big Sisters, but working with a high-needs population as a Camp Director for 9 years during the summer months, and finds the utmost joy in giving back.
Previous to BBBS, Ashley professionally had worked in the corporate world of hospitality for over 12 years as an Executive Kitchen Manager. When presented with the chance to work in the non-profit sector, she jumped at the opportunity. The return to BBBS has felt kismet for Ashley, and she knows that working with a people-first organization is where her passion lies.
Ashley is an Arizona native who hates the heat but enjoys the beauty of the desert. ASU alum, and full supporter of the Sun Devils, you will find her, her dogs, and her husband hiking mountains on the weekends and trying to avoid all Arizona "wildlife".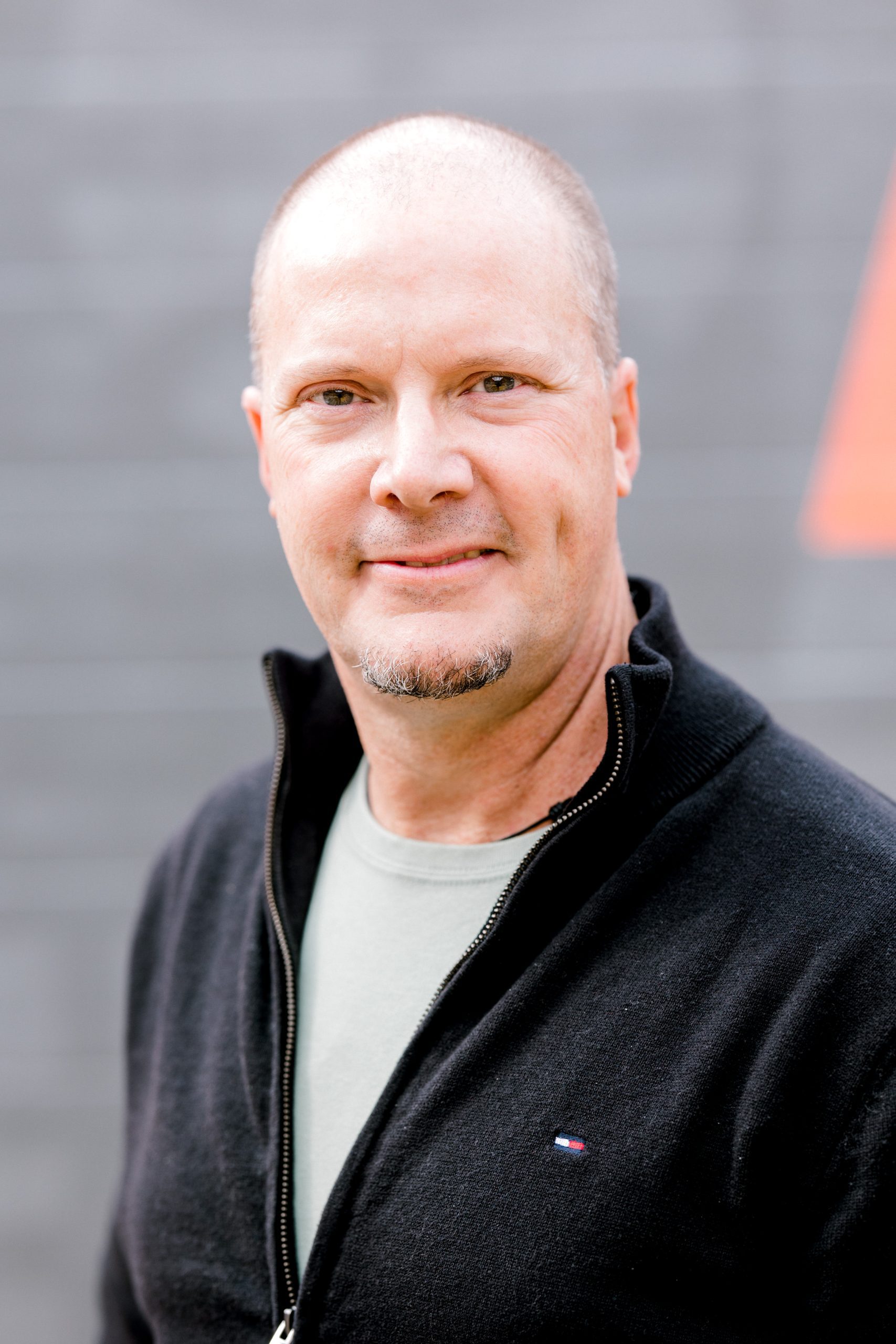 David Reynolds - Director of Donation Center
David joined Big Brothers Big Sisters of Central Arizona in February of 2017 and has enjoyed serving in many roles in the Donation Center. David oversees a staff of drivers that collect clothing donations from our communities and partnerships across the Valley. With our long-standing partnership with Savers thrift stores, the donations collected are converted into funding that supports the mentorship programs within the Agency. David also serves as the Building Manager of our new facility, the Nute Family Big Brothers Big Sisters Mentorship Center which was opened in January of 2022.
Originally from Buffalo, New York, David attended the State University of New York at Buffalo and earned a Bachelor's degree in Economics in 1999. David brings over 20 years of logistics leadership experience to the Donation Center.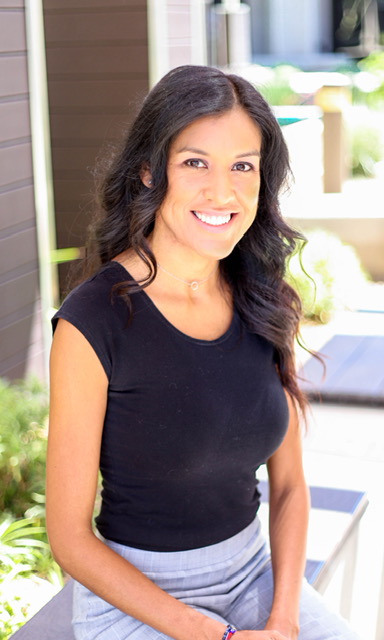 Jolie Armstrong - Director of Community Based Programs
Jolie joined the BBBSAZ family in 2005 and served in her role as a Bilingual Program Specialist until 2010. She returned in 2021 and has since held several roles including Big Futures Program Specialist, Big Futures Program Manager, and Director of Community Based Programs. Jolie has a Bachelor of Science Degree in Psychology from Arizona State University and a Masters of Science in Psychology from the University of Phoenix. She has been a Big Sister to four Littles in the Site Based and Community Based Programs. Jolie has a passion for Trauma Informed Care and believes in the power and impact that mentoring has on the youth and families that are served through the agency.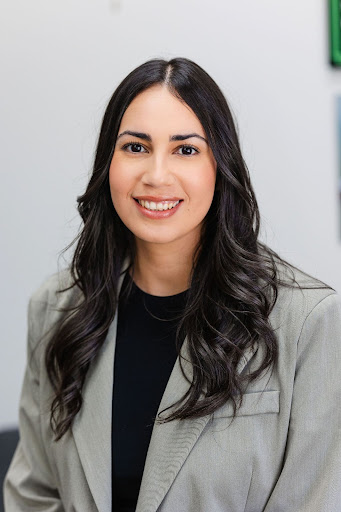 Martha Guzman - Director of Special Programs
Martha joined the Big Brothers Big Sisters of Central Arizona family in October of 2019. Since then, Martha has held several roles including Bilingual Program Specialist, Enrollment Specialist, Family Engagement Specialist, and Parent Engagement Manager. Now as Director of Special Programs, Martha oversees our Site-Based staff and Site-Based mentoring programs. Martha's passion for the BBBS mission and our Site-Based programs began to grow when she became a Site-Based Big Sister in 2020.
Originally from Southern California, Martha attended Whittier College where she obtained her Bachelor's degree in Social Work with a minor in Spanish. In college is also where she met her future husband.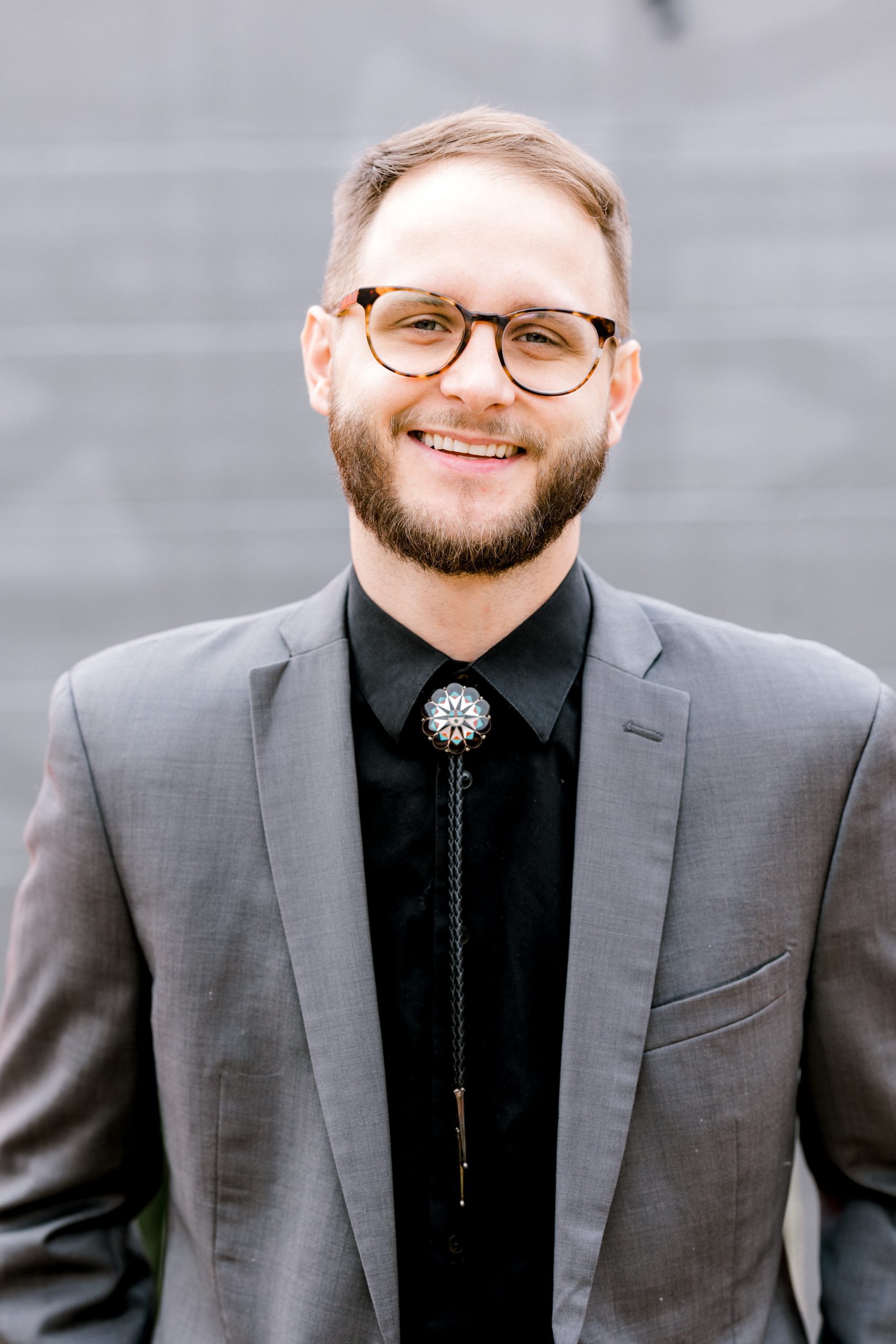 Patrick Phillips - Director of Community Outreach
Patrick is excited to bring his 15+ years of customer service and leadership experience to the BBBSAZ Team. As a former small business owner in the Valley, he understands the importance of building strong and equitable relationships in order to truly raise all ships. In his role as Director of Community Outreach, Patrick oversees all volunteer recruitment efforts. It is his goal to connect with residents and businesses of Maricopa & Pinal county to find a match for every Little. He is a strong advocate for youth protection and believes that every child deserves to be seen and heard. In his down time, you'll find him out on a hike on South Mountain, kayaking down the Salt River, or looking for the next big culinary adventure with his life partner Caila.
Susan Wiltfong - Director of Grants Administration
Susan brings more than 25 years of experience in helping Arizona youth to her current position as Director of Grants Administration. Before joining Big Brothers Big Sisters of Central Arizona, she worked at the Phoenix Crisis Nursery, Boswell Hospital Child Development Center and the Nebraska Child Crisis Center. Susan has a Bachelor's degree in Human Development and the Family from the University of Nebraska – Lincoln (Go Big Red). Having been a Big Sister in college Susan learned early on in her career the positive impact having a mentor can make in a young person's life.

Through her tenure with Big Brothers Big Sisters of Central Arizona, she has held many different positions within the organization including case management, staff supervision and grant coordination. Susan feels privileged to work with the dedicated staff and volunteers at the agency. Susan is married to her husband Tom and has two children, Allison and Phillip.
Shelly Zanardo
Executive Assistant to CEO, Office Manager, Board Liaison
szanardo@bbbsaz.org
602-393-4123
Clothing Donation Center - 602-230-8900