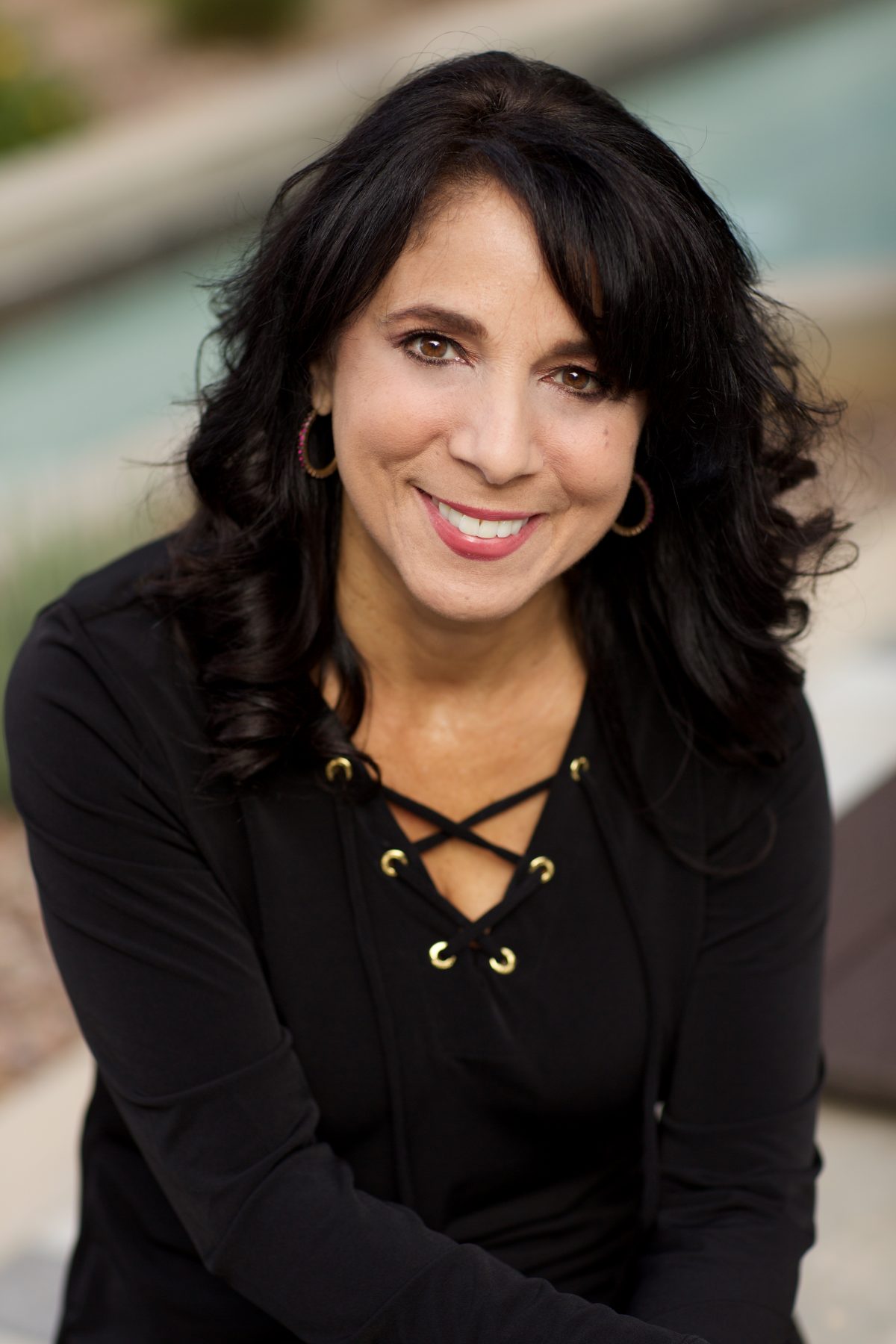 Laura Capello - President & Chief Executive Officer
Laura Capello joined Big Brothers Big Sisters in May 2011 as Vice President of Marketing and Development and is very familiar with the agency as she served in a similar capacity from March 1998 until Feb 2005. Prior to her return to the organization, she served as the Manager of Community Relations and Special Projects at the Arizona State University Lodestar Center for Philanthropy and Nonprofit Innovation. She also worked as a consultant for four years helping several nonprofit and for profit clients with their marketing and special events needs, including Mesa Arts Center, the Celebrity Fight Night Foundation, The Arthritis Foundation, Blue Cross Blue Shield, Chaparral Suites, Eight, Arizona PBS and Luke Air Force Base.
Laura believes giving back is one of the most important things she can do, so she continues to stay active in her community. She is currently a board member for Seeds for Autism, an organization that provides a path from " learning to earning" for young adults with autism. She also recently became an inaugural board member for Young & Empowered Women's Association, whose mission is to provide professional development and networking opportunities to a diverse group of rising female leaders that are passionate about service, career advancement, and empowering others. She is a member of Valley Leadership Class XXV and stays involved with its Leadership Institute and programs as well as Charter 100.
She was named as one of the "Most Admired Leaders" from Phoenix Business Magazine in 2019, and as a "Difference Maker" from TIAA in 2018. She has also been recognized as a Sun Devil 100 for the last 3 years. This award recognizes ASU Alumni who run or own their own business.
Laura earned a Bachelor of Arts degree in Journalism from ASU's Walter Cronkite School of Journalism. She resides in Mesa, Arizona, and loves to spend time with her family.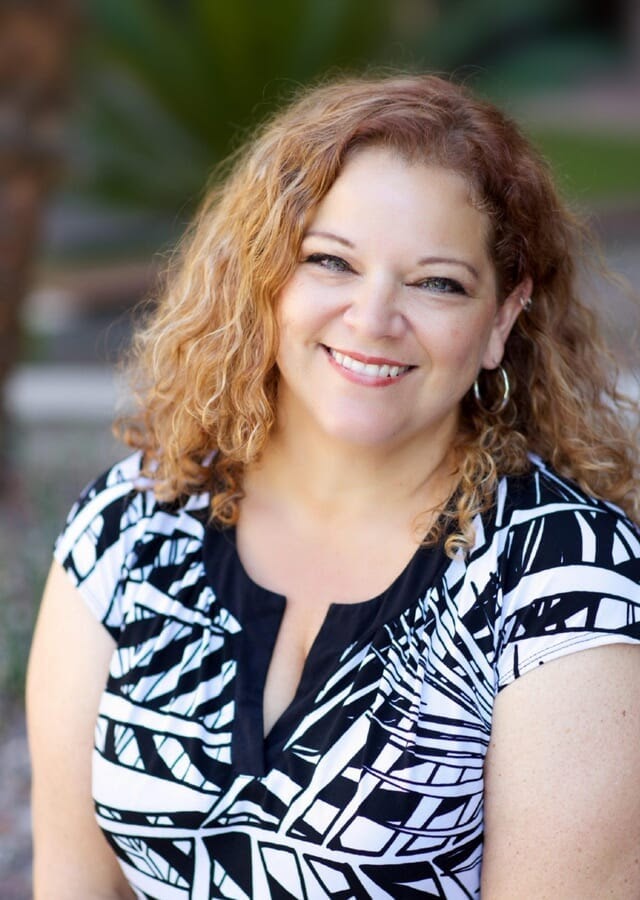 Gina Trotter - Sr. Vice President of Operations
Gina has been a part of the BBBSAZ team since August 1996 and has served in a variety of roles including working directly with matches, recruiting volunteers, and developing special programs. She graduated from Northern Arizona University with a Bachelors in Psychology and earned her Masters of Public Administration from the University of Phoenix. Gina is a member of Class II of the ASU Lodestar Center Generation Next Leadership Academy and earned her Program Manager Certification through Big Brothers Big Sisters of America in 2012.
A Big Sister herself, Gina understands the power of mentoring and how it touches lives. She has been matched with 4 Little Sisters over the course of 20 years, with her longest and most recent match lasting 9 years. She is proud to be a part of the BBBSAZ mission and believes that helping children realize their potential is essential for a community to thrive.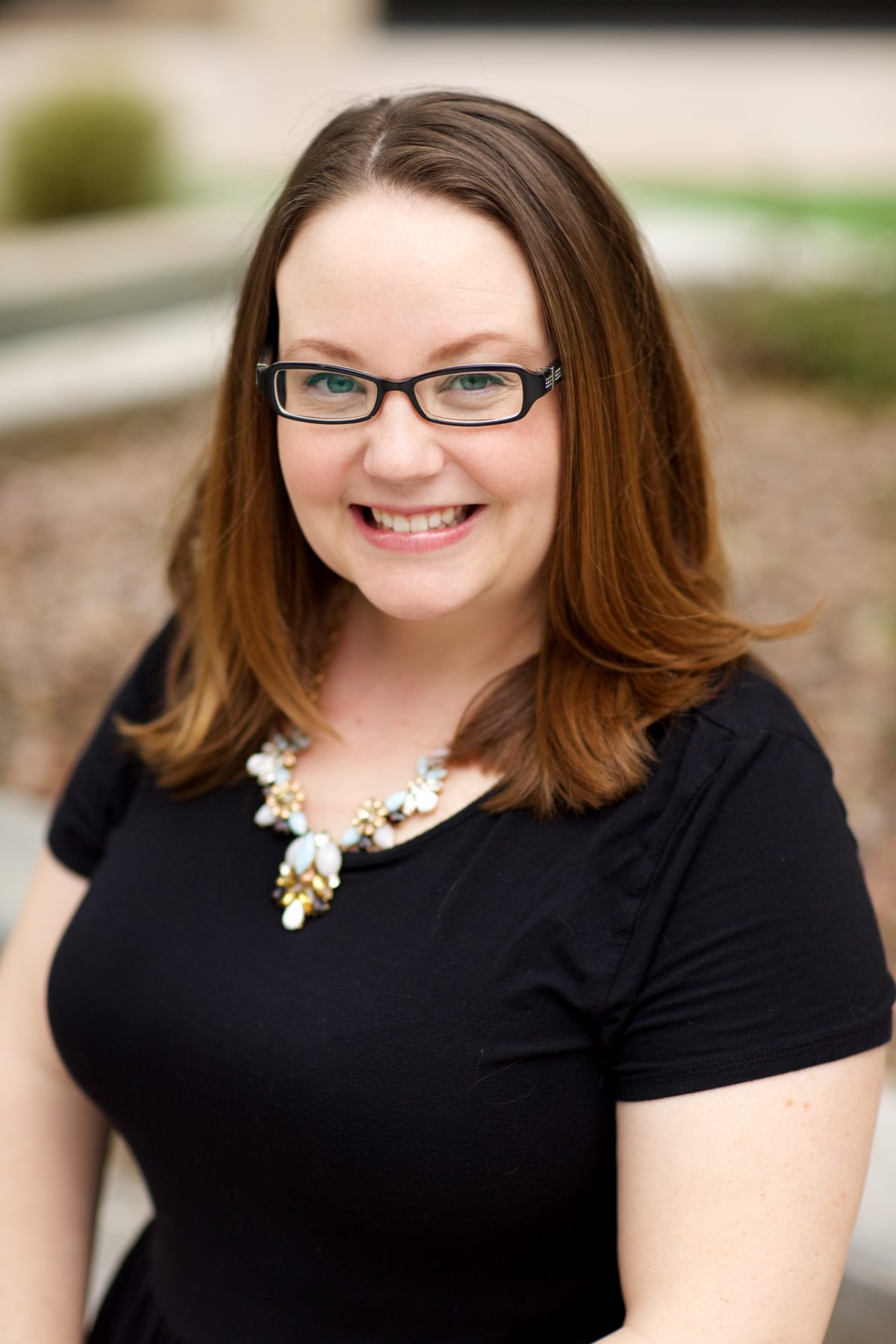 Jessica Whitney - Vice President of Development & Marketing
Jessica Whitney has been with Big Brothers Big Sisters of Central Arizona since 2008. Her initial role included organizing and executing all fundraising events from Paul's Car Wash to the annual Gala. After serving as a Big Sister to two different Little Sisters, Jessica's passion for the mission of BBBS continued to grow. Jessica now directs and oversees all fundraising, recruitment, and marketing activities.
Before becoming a team member at BBBSAZ, Jessica worked as a corporate Event Planner. She managed travel arrangements, accommodations, and events for clients bringing anywhere from 5 to 1,500 guests into the Phoenix area. She thoroughly enjoys detailed work and is never afraid to get her hands dirty. Jessica holds a Bachelor's Degree from the Hugh Downs School of Communication at Arizona State University. Jessica was named one of Phoenix Business Journal's Top 40 Under 40 in 2017. She was honored to be recognized as a Sun Devil 100 in both 2021 and 2022. Jessica served a two-year term as the Diversity Chair for the Association of Fundraising Professionals (AFP) and is the current AFP Greater Arizona Chapter President 2022.
When she is not out networking and fundraising, Jessica is at home with her husband, two daughters, and two dogs. She loves trying new restaurants, watching movies, and singing as loudly as possible.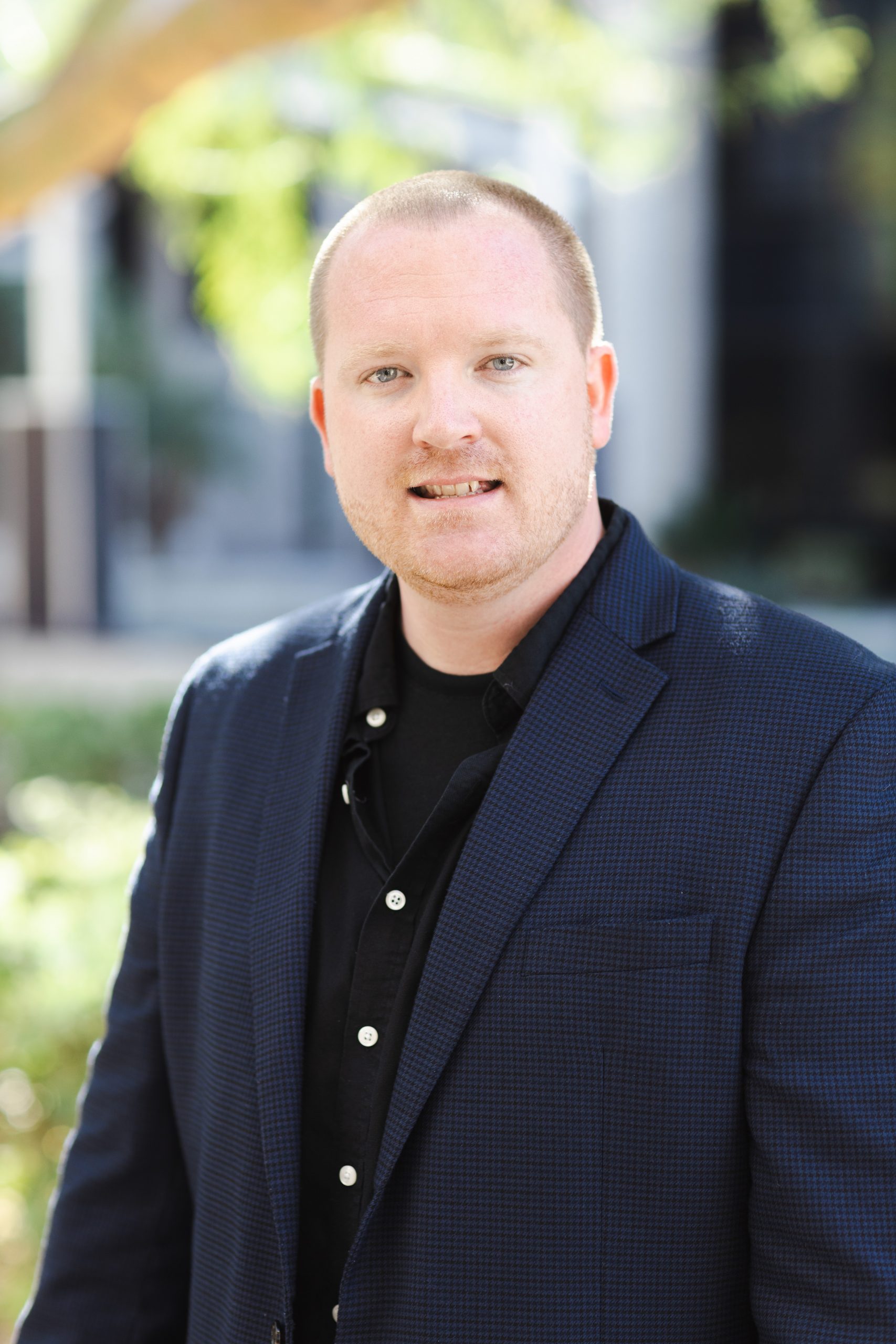 Jared Byrd - Director of Community Outreach
Jared came to Big Brothers Big Sisters with nearly a decade of experience in non-profit development. As an emerging leader in the sector, he strongly believes every person has the power to create a transformative impact in our world. Jared has dedicated his career to raising support for organizations in the youth development and education spaces, holding staff and leadership positions with the Boys & Girls Clubs of the Valley and other non-profit organizations.
As the Director of Community Outreach, he is excited to work with our community of supporters to expand their volunteer base to ensure all youth in the program achieve their full potential. Jared aims to work collaboratively with leadership and benefactors to scale the organization's reach and change-making ability.
In his free time, Jared enjoys spending time with his family and dog Fergus. He loves trying new restaurants, traveling, and is an avid Green Bay Packers fan. Go Pack, Go!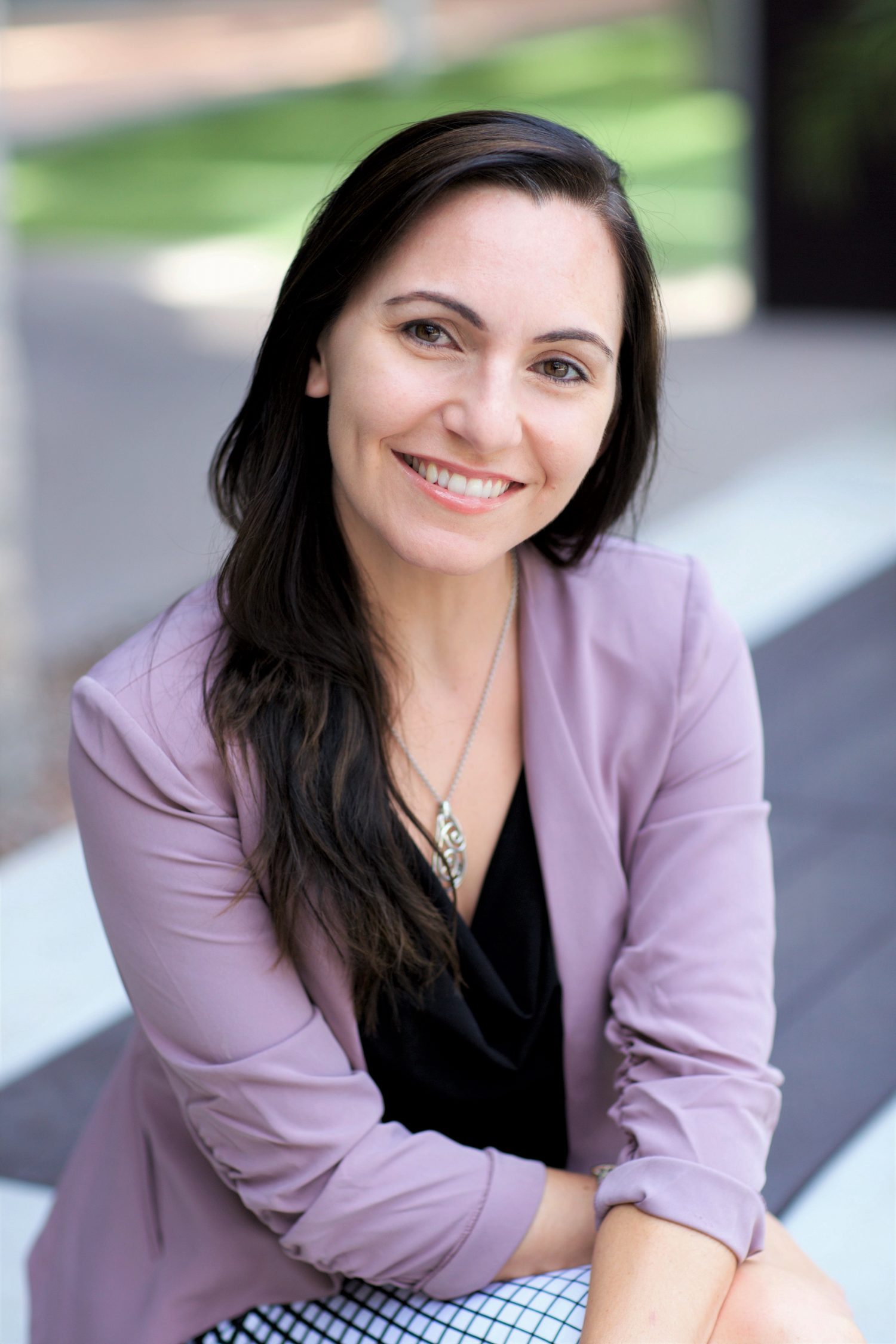 Kerri Kaczmarczyk  - Director of Community Based Engagement
Kerri Kaczmarczyk returned to BBBSAZ in 2017 to connect parents, Bigs and Littles with community resources and educational opportunities to help create strong match relationships. Kerri's first role with the agency was from 2008-2012, during which she recruited youth and mentors for BBBSAZ programs and created business and community relationships. Prior to her current position, Kerri managed corporate partnerships for St. Mary's Food Bank Alliance and worked at APS to support the company's corporate giving and employee volunteer programs.

Kerri completed the Contributions Academy Forum through the Association of Corporate Contributions Professions and the Generation Next Nonprofit Leadership Academy through the ASU Lodestar Center. She received her Bachelor's degree in Broadcast Journalism at Arizona State University (go Sun Devils!) Kerri volunteers with numerous community organizations and has served as a Big Sister to two Littles through the site-based and community-based programs.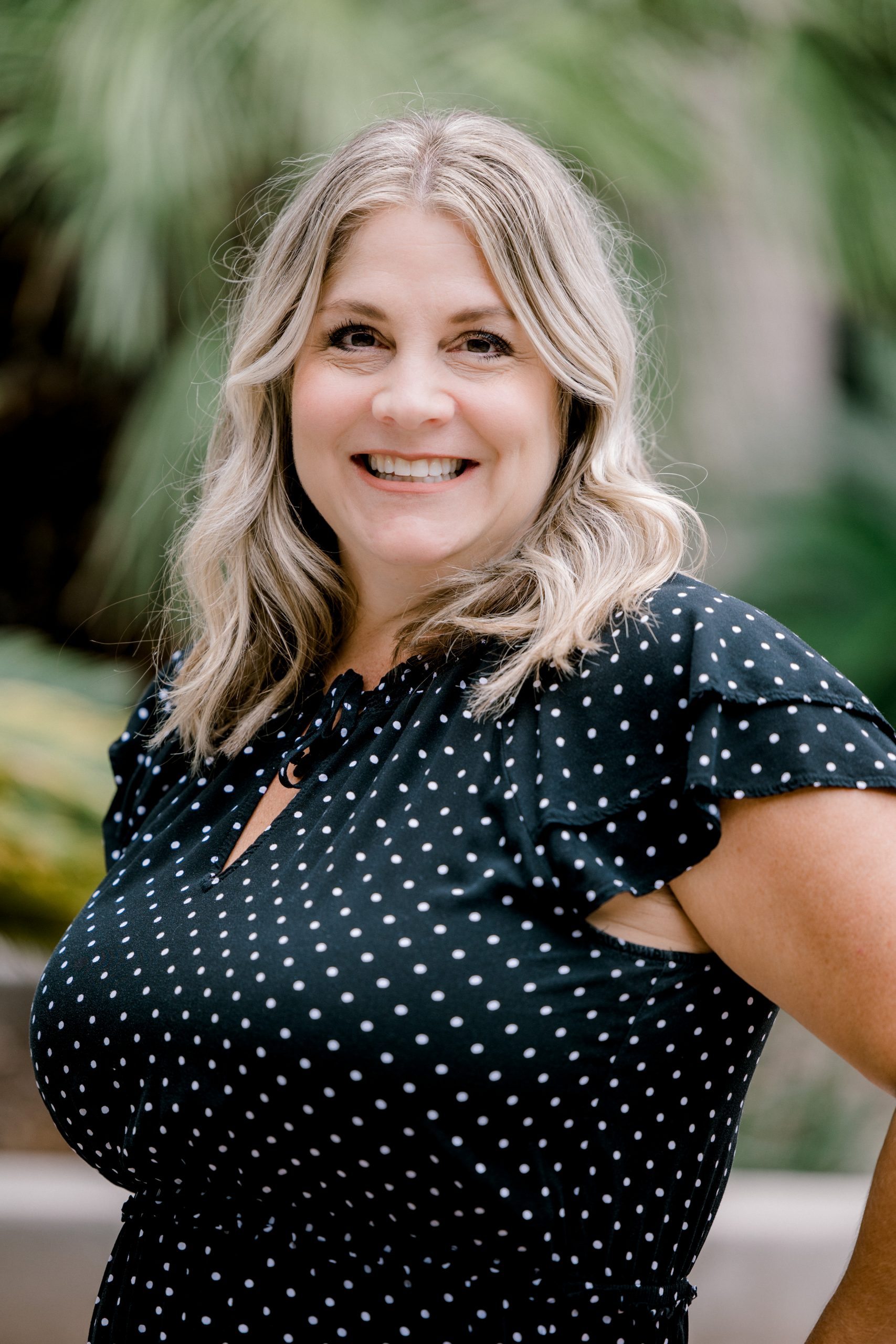 Andrea Petrof - Director of Community Based Mentoring
Andrea Petrof has been a part of the BBBSAZ team since August 2001 and has enjoyed working in all areas of the agency from Events, Marketing, Community Relations, Quality Assurance and Program. She is also considered the "IT guru" when it comes to BBBSAZ database management. As Director of Community Based Mentoring, Andrea oversees the Community program, as well as the Big Futures matches.
Andrea is a proud Arizona State University Sundevil and graduated in 1997 with a Bachelors in Communication and a minor in Business. Andrea is an alumni Big Sister to Kaycee. The pair were matched 12 years and consider each other family now. Andrea continues to see the impact that mentoring has on a day to day basis.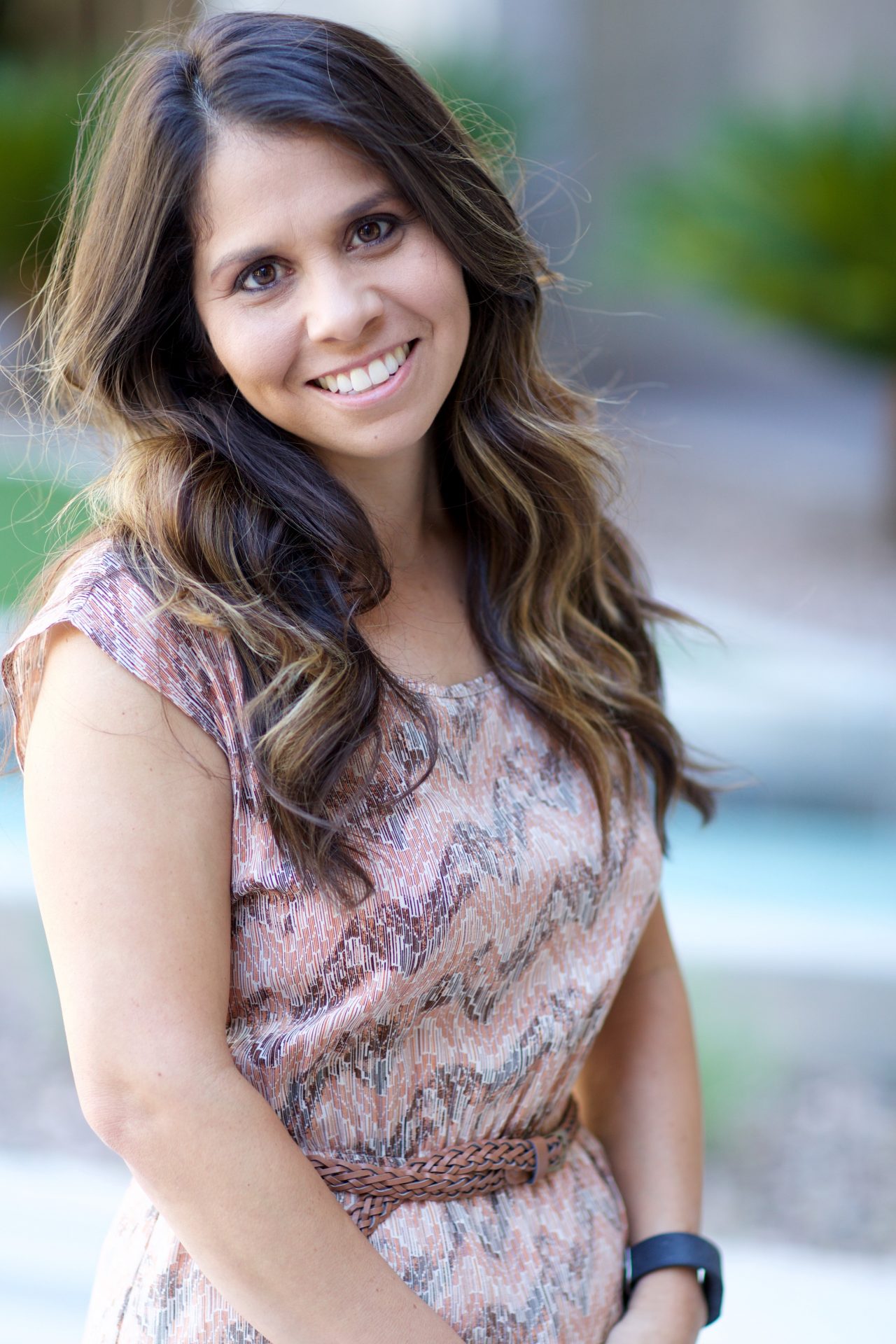 Debbie Smith - Director of Special Programs
Debbie Smith has been a part of the BBBSAZ team since September 2007 and has served in a variety of roles including working directly with matches, recruiting volunteers, and facilitated various training's for volunteers, parents/guardians and staff.   She graduated from Arizona State University with a Bachelors in Family Studies and Nonprofit Leadership and Management.  Debbie also completed the Generation Next Nonprofit Leadership Academy through ASU Lodestar Center.  Debbie is a Big Sister through the site based program and strongly believes in the power of mentoring.   
Monica Williams - Director of Development
Monica Williams currently serves as Director of Development for Big Brothers Big Sisters of Central Arizona.  She brings over 20 years of consulting, grant writing and fund development, non-profit, education, training, and workforce development experience.  Monica highly values the importance of networking, partnership development, and collaboration; and is committed to helping others succeed.
Being and advocate for youth and underserved populations, is one of Monica's greatest joys as she serves in any capacity.  In the past, Monica has served as a Big and as a mentor for Florence Crittenton. Throughout her life and career, mentoring has been vital to her success and resilience through life. She understands how vital mentoring is to helping youth feel valued and to have a voice. 
Previous work experience includes serving as Director of Development for The Boys & Girls Clubs of Albuquerque; where she first had the privilege of working with and understanding the vital need to work with youth and their families on every level, so the entire family thrives.  In addition, some of her additional work experience includes; Fresh Start Women's Foundation, Zion Institute, Maricopa Community College District's Workforce Development Department and Anne Arundel Workforce Development Corporation One Stop Career Centers, and Rio Salado's Community College Prison Program.  She was one of only five Career Coaches in the Nation, and in Arizona uniquely hired to serve under the Arizona Sun Corridor Consortium – Energy Programs.
Monica has a Bachelor's Degree in Communications from Eastern New Mexico University. One of Monica's greatest accomplishments and legacies is being the proud mother of a beautiful and bright teenager.  Monica enjoys dancing and calls Maryland home.
Susan Wiltfong - Director of Grants Administration
Susan brings more than 25 years of experience in helping Arizona youth to her current position as Director of Grants Administration. Before joining Big Brothers Big Sisters of Central Arizona, she worked at the Phoenix Crisis Nursery, Boswell Hospital Child Development Center and the Nebraska Child Crisis Center. Susan has a Bachelor's degree in Human Development and the Family from the University of Nebraska – Lincoln (Go Big Red). Having been a Big Sister in college Susan learned early on in her career the positive impact having a mentor can make in a young person's life.

Through her tenure with Big Brothers Big Sisters of Central Arizona, she has held many different positions within the organization including case management, staff supervision and grant coordination. Susan feels privileged to work with the dedicated staff and volunteers at the agency. Susan is married to her husband Tom and has two children, Allison and Phillip.
Shelly Zanardo
Executive Assistant to CEO, Office Manager, Admin Team Lead, Board Liaison
szanardo@bbbsaz.org
602-393-4123
Clothing Donation Center - 602-230-8900