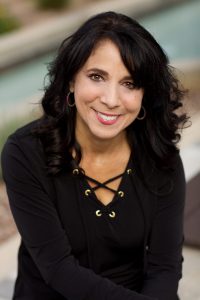 Laura Capello - President & Chief Executive Officer
Laura Capello joined Big Brothers Big Sisters in May 2011 as Vice President of Marketing and Development and is very familiar with the agency as she served in a similar capacity from March 1998 until Feb 2005. Prior to her return to the organization, she served as the Manager of Community Relations and Special Projects at the Arizona State University Lodestar Center for Philanthropy and Nonprofit Innovation. She also worked as a consultant for four years helping several nonprofit and for profit clients with their marketing and special event's needs, including Mesa Arts Center, the Celebrity Fight Night Foundation, The Arthritis Foundation, Blue Cross Blue Shield, Chaparral Suites, Eight, Arizona PBS and Luke Air force Base.
Laura believes giving back is one of the most important things she can do, so she continues to stay active in her community. As a member of Valley Leadership Class XXV, she stays involved with its Leadership Institute and served as class chair for two years. She also serves on the board of Jobs for Arizona Graduates, a nonprofit that runs programs for High School Students that helps them stay in school, and Beads of Courage, an arts-in-medicine program that helps children facing life-threatening illnesses.
Laura holds a bachelors degree in Journalism from the Walter Cronkite School of Journalism at Arizona State University and is pursuing her masters degree from the ASU Lodestar Center for Philanthropy and Nonprofit Innovation.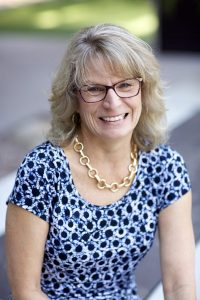 Susan Wiltfong - Vice President of Programs
Susan brings more than 25 years of experience in helping Arizona youth to her current position as Vice President of Programs. Before joining Big Brothers Big Sisters of Central Arizona, she worked at the Phoenix Crisis Nursery, Boswell Hospital Child Development Center and the Nebraska Child Crisis Center. Susan has a Bachelor's degree in Human Development and the Family from the University of Nebraska – Lincoln (Go Big Red). Having been a Big Sister in college Susan learned early on in her career the positive impact having a mentor can make in a young person's life.

Through her tenure with Big Brothers Big Sisters of Central Arizona, she has held many different positions within the organization including case management, staff supervision and grant coordination. Susan feels privileged to work with the dedicated staff and volunteers at the agency. Susan is married to her husband Tom and has two children, Allison and Phillip.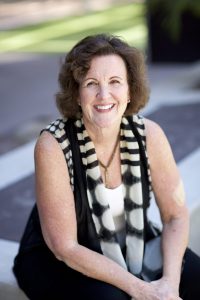 Madeleine Stilwell, MSW - Vice President of Operations
Madeleine Stilwell re-joined Big Brothers Big Sisters of Central Arizona in November 2013. She served as everything from Case Manager to Program Supervisor to Human Resources Manager to Chief Operations Officer for the agency from 1984 through 2005, leaving to spread her wings in the behavioral health and human resources field at Native American Connections for the last 8 years.
Madeleine is a graduate of Southern Illinois University, Arizona State University and Valley Leadership Class XX. She is a former Licensed Clinical Social Worker. She has served as a Field Instructor, Field Liaison and Adjunct Faculty for the ASU School of Social Work. She served many years as a volunteer for the Foster Care Review Board, ASU School of Social Work Advocacy Committee, Homeless Court Committee, the National Charity League and as a Big Sister.
As the Vice President of Operations, Madeleine is responsible for human resources, financial oversight and operations of the organization.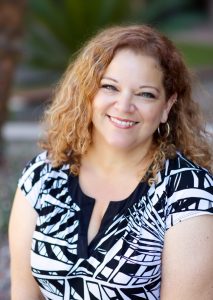 Gina Trotter - Director of Programs
Gina has been a part of the BBBSAZ team since August 1996 and has served in a variety of roles including working directly with matches, recruiting volunteers, and developing special programs. She graduated from Northern Arizona University with a Bachelors in Psychology and earned her Masters of Public Administration from the University of Phoenix. Gina is a member of Class II of the ASU Lodestar Center Generation Next Leadership Academy and earned her Program Manager Certification through Big Brothers Big Sisters of America in 2012. A Big Sister herself, Gina understands the power of mentoring and how it touches lives. She has been matched with 4 Little Sisters over the course of 20 years, with her longest and most recent match lasting 9 years. She is proud to be a part of the BBBSAZ mission and believes that helping children realize their potential is essential for a community to thrive.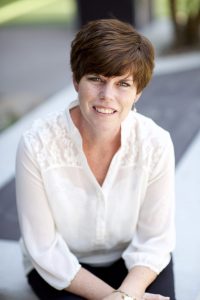 Danielle Tefft - Director of Programs
Danielle Tefft has been with Big Brothers Big Sisters of Central Arizona since June 2000. Having earned her degree at Northern Arizona University, Danielle holds a bachelors degree in Social Work, and is a licensed BSW. Her primary focus in practice for the past 20+ years has been working with children, youth, and families in the non-profit arena. Her experience includes crisis intervention, community mental health, LGBTQ advocacy, volunteer-based mentoring, as well as working with animal-welfare organizations. She actively engages in her community through the arts, community partnerships and professional affiliations, in addition to volunteering with local animal-welfare and youth organizations.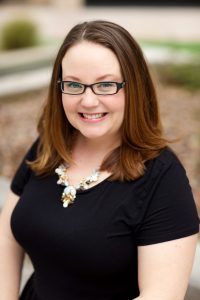 Jessica Whitney - Vice President of Development & Marketing
Jessica Whitney has been with Big Brothers Big Sisters of Central Arizona since 2008, organizing and executing all fundraising events from the Bowl for Kids' Sake Campaign to Paul's Car Wash to the annual Big Breakfast. Jessica oversees all fundraising and development activities.
Before becoming a team member at BBBSAZ, Jessica worked as a corporate Event Planner. She managed travel arrangements, accommodations and events for clients bringing anywhere from 5 to 1,500 guests into the Phoenix area. She thoroughly enjoys detail work and is never afraid to get her hands dirty. Jessica holds a Bachelor's Degree from the Hugh Downs School of Communication at Arizona State University.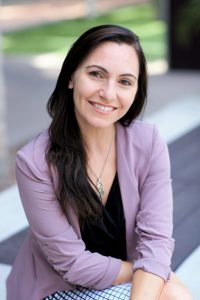 Kerri Kaczmarczyk  - Director of Community Resources
Kerri Kaczmarczyk returned to BBBSAZ in 2017 to connect parents, Bigs and Littles with community resources and educational opportunities to help create strong match relationships. Kerri's first role with the agency was from 2008-2012, during which she recruited youth and mentors for BBBSAZ programs and created business and community relationships. Prior to her current position, Kerri managed corporate partnerships for St. Mary's Food Bank Alliance and worked at APS to support the company's corporate giving and employee volunteer programs.

Kerri completed the Contributions Academy Forum through the Association of Corporate Contributions Professions and the Generation Next Nonprofit Leadership Academy through the ASU Lodestar Center. She received her Bachelor's degree in Broadcast Journalism at Arizona State University (go Sun Devils!) Kerri volunteers with numerous community organizations and has served as a Big Sister to two Littles through the site-based and community-based programs.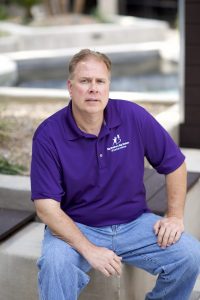 John Purtell - Director of the Donation Center
John Purtell joined Big Brothers Big Sisters of Central Arizona in 2010. He operated as the Transportation Manager for the Big Brothers Big Sisters Donation Center from 2010-2011. In 2012, he was promoted to the Director of the Donation Center. John is married with one son and has over 30 years of experience in the transportation and logistics business.