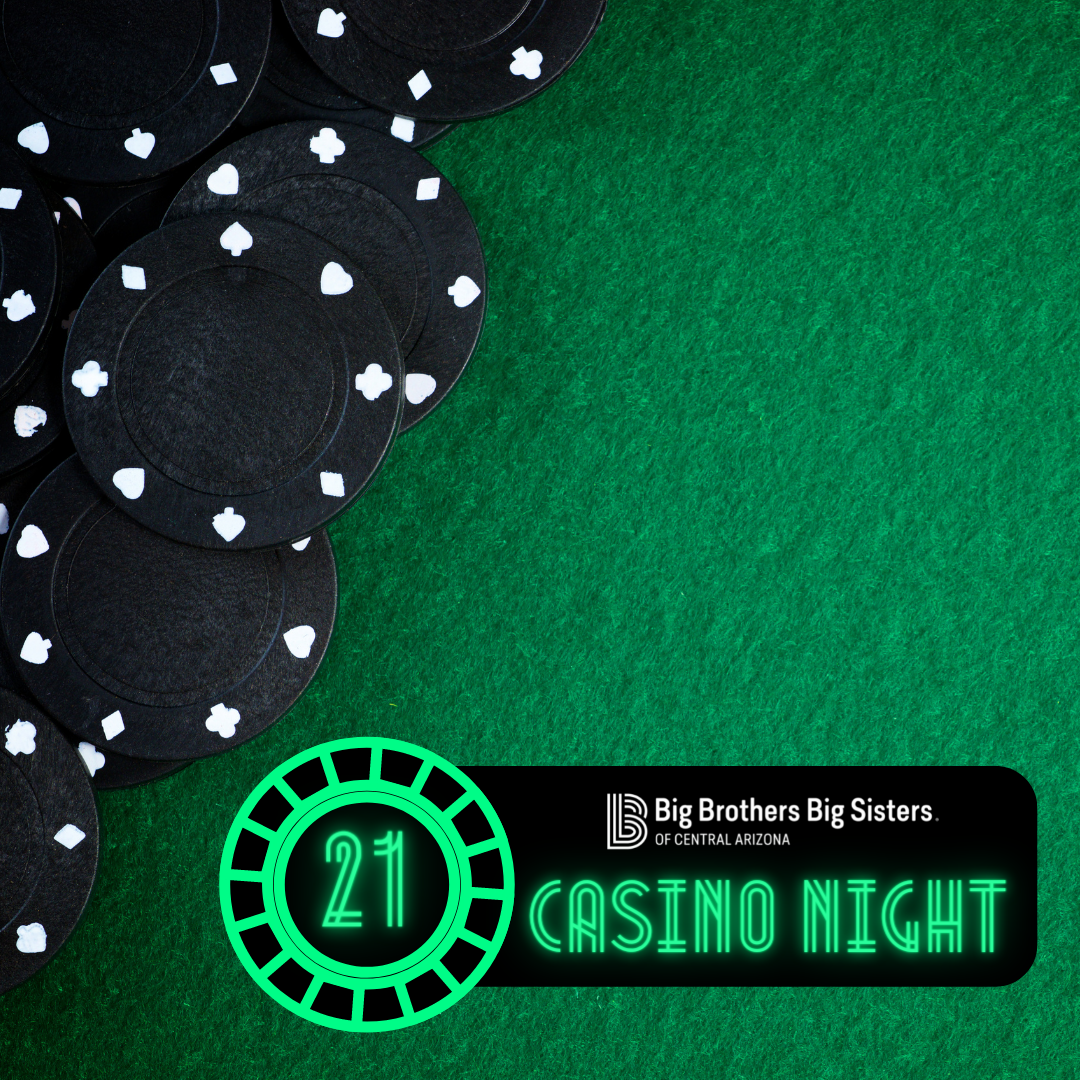 October is one of the best times of year for BBBSAZ because it means the return of two of our favorite events, Paul's Car Wash and Casino Night! Casino Night is back to in-person again after being transformed into a virtual Game Night in 2020 and is being hosted outdoors at the BBBSAZ Pavillon on October 1st. 
Casino Night is the Signature Event of the BBBSAZ Young Professional Council and features table games including craps, roulette, and blackjack, all benefitting Big Brothers Big Sisters. The Young Professionals Council  (YPC) is a diverse group of individuals, ages 18 to 40, who volunteer their time to support BBBSAZ's many initiatives in the community.
"Big Brothers Big Sisters does incredible work for the children and teens that they serve in our community, giving them an opportunity to form healthy relationships with mentors and experience new things together," says YPC Events Chair, Leslie Cole. "Casino Night is a great way to support this mission, and have fun doing it! It's a great night filled with socializing, casino games, and enjoyable food and beverages."
The event also features a silent auction that this year includes packages from The Musical Instrument Museum, Flagstaff Extreme, Kendra Scott, and Troon golf,  among others. Huss Brewing and GenuWine Arizona have also joined the event as our beer and wine sponsors. 
Freedom Financial Network will be returning as the event's Presenting Sponsor alongside other BBBSAZ sponsors including Fry's Food Stores, Bell Bank, Good Company RE, and Cox Communications. Each year, this event raises over $20,000!
Individual tickets can be purchased for $89 a www.bbbsaz.org/casinonight21 and include entry into the event, the player's initial buy-in, and two drink tickets. For inspiration for the event's attire and what you can expect, check out photos here from the 2019 event.