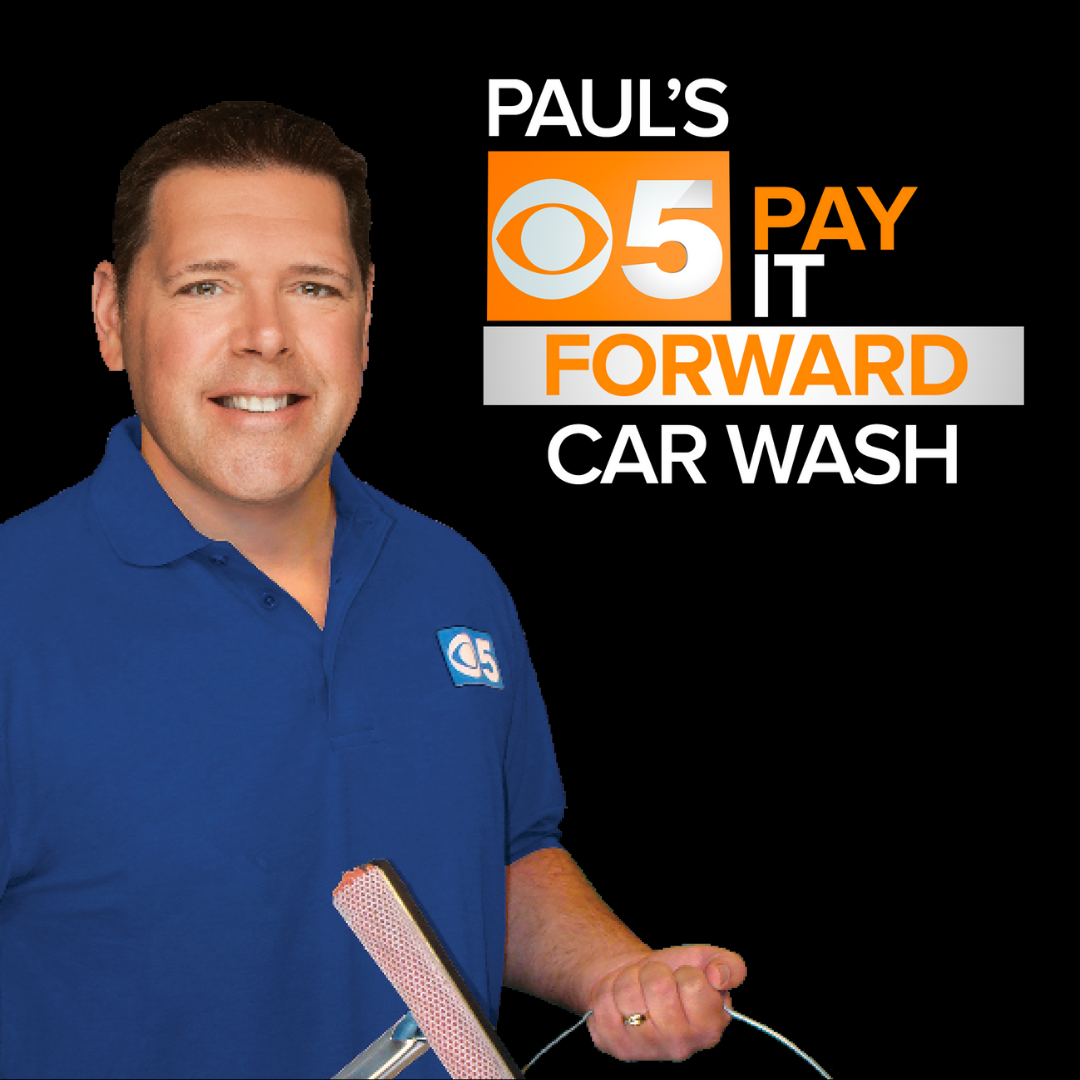 Paul's Car Wash is back to in-person and we are so excited! This event is a week-long televised celebration of the Big Brothers Big Sisters community. Hosted by Arizona's Family Weather Anchor & Community Ambassador, Paul Horton, corporate and community volunteers wash hundreds of cars throughout the week. Now in its 14th year, the event has grown to include live entertainment each night and celebrity guest appearances, all in support of BBBSAZ's one-to-one mentoring programs.
Previous guests have included Phoenix-based sports teams, the Wildlife World Zoo and the Phoenix Herpetological Society, food trucks, car clubs, community leaders, and nightly performances by local bands.
Paul's Car Wash
October 18th – 22nd
7 am – 7 pm daily
Desert Ridge Marketplace
This is a true community event, with lots of ways for you to get involved:
Bring your car through the wash! Line up in front of Kohl's and join in the festivities while volunteers wash, rinse and dry your car. Donations of any size are welcome.
Provide or sponsor a meal for our volunteers and staff to keep them fueled as they wash over 700 cars throughout the week. Breakfast, lunches, and dinners are needed.
Volunteer with us! We are looking for volunteer groups of 10-15 to wash cars, hand out goodie bags, and direct traffic throughout the week. This is a great activity for corporate or social groups.
Join us as a sponsor. All the dollars raised during this event are used to support our on-to-one mentoring programs and each sponsorship includes an on air check presentation with Paul Horton and Arizona's family.
BBBSAZ is also continuing their partnership with Super Star Car Wash so that if you can't make it to Desert Ridge Marketplace, you can still visit any of their locations across The Valley and make a donation.
For more information about the event or any of these opportunities, please contact Adrian Jamieson at ajamieson@bbbsaz.org.
Click here for more details about sponsorship opportunities.