Question: Who are the Bigs in the program?
Answer: They are regular people, just like you! You don't need special degrees or job skills, just the desire to positively impact a young person. Role models come in all shapes and sizes, and you could be a perfect fit!
Q: Who are the Littles in the program?
A: Our Littles are children ages 6-18 looking for a mentor in their lives. They are referred by teachers, parents, counselors and partner organizations. Big Brothers Big Sisters assists children most in need including those living in single parent homes, growing up in poverty, or coping with parental incarceration. The one thing they all have is common is they want a mentor to be their friend and help them achieve their goals.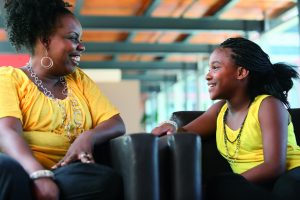 Q: When can I see my Little Brother or Little Sister?
A: Consistency is the most important part of the mentoring experience. You meet with your little at least two times per month. As a "match", you and your Little decide what to do. Until your relationship is established, the outings will depend on the comfort level of you, your Little, and their parents.
Q: What is the time commitment?
A: We ask our Bigs to commit to visiting meeting with their little at least two times per month for one to two hours over a one year period. Most matches last more than two years and many continue until the child is 18. Every day we hear stories of matches who are still close friends even after their match officially closes!
Q: How much money should I spend?
A: Quality time with your Little doesn't have a price. The goal of the relationship is to help your Little see the world through a different lens and inspire them to become something they never thought possible. Our agency offers group activities that are a great way to meet other matches. You can also sign up for our Think Big program at www.thinkbigaz.org to receive notices on free tickets for events and activities.
Q: What are some good ideas of outings with my Little?
A: Take part in an activity you're both interested in! Shoot hoops at the park, play a game together, talk about music you like-the options are limitless! Select activities where you can both learn about each other. For children, playing can be learning. Most important: keep it simple and have fun!
Q: Can I bring my spouse, a friend, or family member on outings?
A: At the beginning of your relationship, it's important for you and your Little to get to know each other which is best achieved on a one-on-one basis. However, over time, it's important for your Little to know who is in your life. Keep in mind your Little may feel rejected or jealous if you spend too much time with others. The main focus is the friendship you and your Little will develop and the impact it will have on their life.
Q: Will I become a replacement parent?
A: Littles already have a parent or guardian in their life. They want a Big to spend quality time with. Someone to have fun with and to confide in.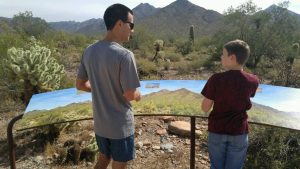 Q: What is the background check for? How much does it cost?
A: A background check is required for all adult volunteers in contact with minors in our programs to assure child safety. The fee is $33.00. As a non-profit, we are unable to cover the cost of the background check.
Q: How do you match volunteers?
A: Our Program Specialists do their homework before making a match! Bigs and Littles are matched based on location, personalities, similar interests, and preferences to foster long lasting, strong friendships.

Q: What kind of Support can I expect from Big Brothers Big Sisters?
A: Once matched, a Program Specialist will be in regular contact with you to provide guidance, support, and feedback. They can help with activity ideas, guidance for handling a difficult situation, and feedback on your experience. Big Brothers Big Sisters also offers trainings and provides resources so that we an ensure that your match is successful. 
Q: What kind of impact will my match have on the child's life? 
A: Being a Big is life changing for our Littles. Research has found that children who spend 18 months in our program compared to those not in our program were:
• 46% less likely to begin using illegal drugs
• 27% less likely to begin using alcohol
• 52% less likely to skip school
• 37% less likely to skip a class
• 33% less likely to hit someone
Littles also report being more confident, increase in positive family relationships, and have more hope for the future.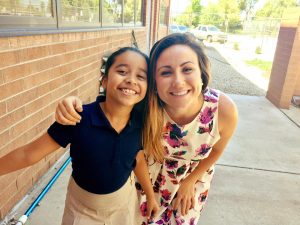 Q: What can I expect at the Volunteer Information and Training session? How do I sign up for one?
A: Our Volunteer Information Session gives you a formal overview of our programs and provides the training needed to make your match a success. These sessions are offered 2-3 times per month as online webinars. Please contact Anne Campaigne at acampaigne@bbbsaz.org to request the link to the online orientation and training webinar.
Q: My company encourages volunteerism-how can I get my company involved?
A: We would be happy to visit your employer and meet your coworkers to chat about volunteer opportunities as well as how to support Big Brothers Big Sisters. Please call us at 602-264-9254 to schedule a visit.