Donate Your Clothing & Household Items
Big Brothers Big Sisters of Central Arizona collects clothing and household items to raise money for the organization. All donated items are sold to local Savers thrift stores and those proceeds cover our operating expenses.
Why Donate to Big Brothers Big Sisters? 
Big Brothers Big Sisters of Central Arizona is partnered with Savers thrift stores to help you help us. We collect clothing and household items from people just like you and then sell them to Savers thrift stores. Proceeds help cover operating expenses for Big Brothers Big Sisters. Thanks to your donations, Savers is able to divert millions of pounds of goods from landfills annually by selling them in their stores, or recycling them. 

When you donate your goods and shop at Savers thrift stores, you are supporting Big Brothers Big Sisters mentoring programs and ensuring a bright future for our kids. 
Call 602-230-8900 to schedule a home pick up. Our donation center is open Mon-Fri 7:30am - 6:30pm and Saturday 8:00am - 3:00pm
Our bins are clearly marked Big Brothers Big Sisters so you can rest assured your clothing with to a create cause. 
You may drop off your donation to our donation centers or local Savers. 
Vehicle Donations 
We welcome all types of vehicles including cars, trucks, boats, airplanes, farm equipment, construction equipment, and motor homes. Vehicles do not need to be running condition to be donated. For more information, please call 1-800-710-9145.


Electronics Donations
If you'd like to donate laser and ink jet printers cartridges, cell phones, or computer equipment please call or email Charity Recycling at 480-570-9691 or mjacks5@cox.net. BBBSAZ receives proceeds from items donated.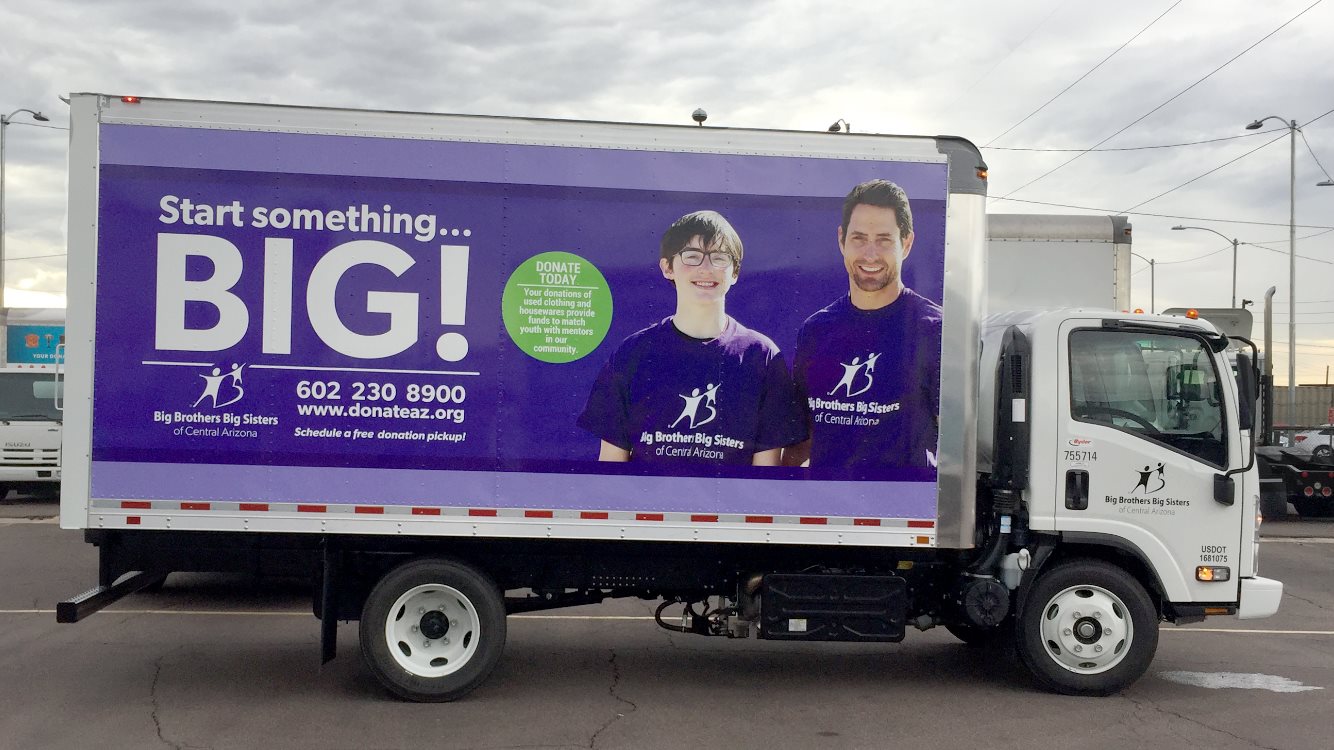 Have a question? No problem.
Please call 602-230-8900 and one of our representatives
would be happy to help!