Not every child is immediately matched in our program. Youth in some areas of the Valley might wait weeks, months, or even up to two years until they are matched with a suitable mentor. It is our hope that one day the waitlist will not be necessary and every child can be matched quickly. Until then, we continuously search for new and creative ways to serve youth in the Valley. Though one-to-one mentoring is what we are known for, our agency is always evolving to suit the needs of children and families. Examples of this are our group mentoring and family match programs.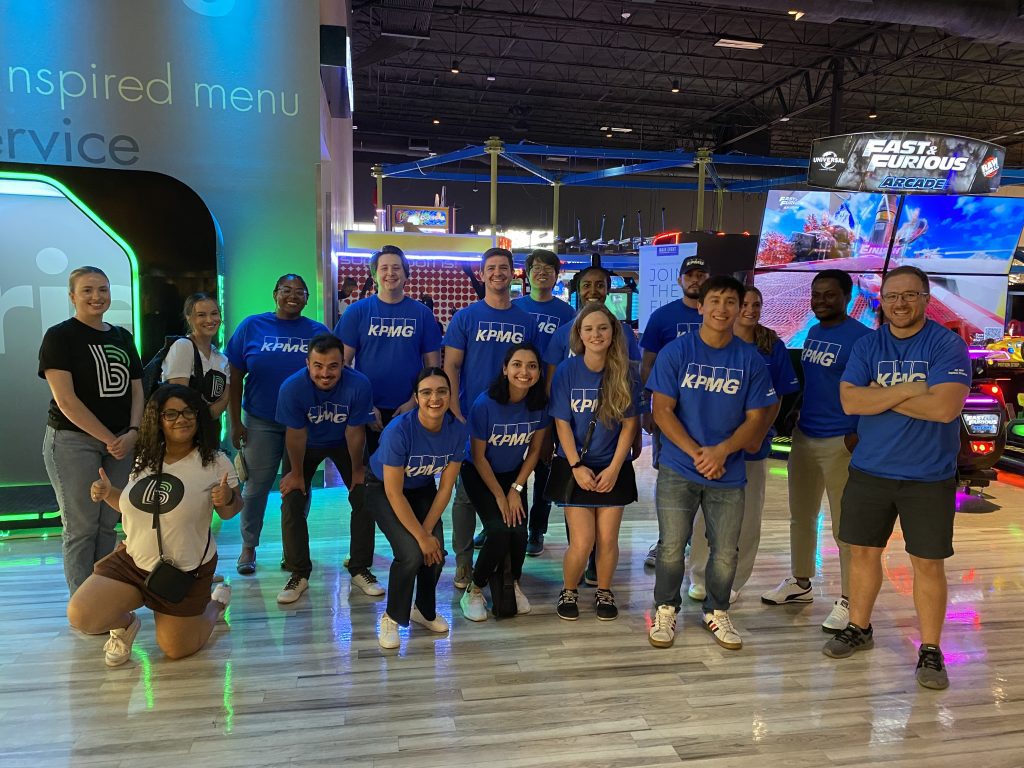 We maintain our commitment to innovation by engaging our waitlisted Little Brothers and Little Sisters. Engaging our waitlist is one of the many ways Big Brothers Big Sisters can live up to our vision. This is why we hold "Little Night Out" events throughout the year. During these events, employees from local businesses volunteer their time and talent to hang out with our waitlisted Littles. In the past, we have included activities like relay races, games, and shooting hoops on the playground. These are one-time volunteer opportunities, with no obligation for volunteers to become a Big Brother or Big Sister afterward. The goal is just for the youth on our waitlist to have a good time and gain new experiences. If a volunteer at one of these events decides to move forward with enrollment, they also have the opportunity to do so. 
For our most recent "Little Night Out", we partnered with KPMG and invited children on our waitlist to Main Event. Here volunteers got the opportunity to bowl, play arcade games, and eat pizza with waitlisted youth. Everyone had a blast! 
If your organization is interested in this unique one-time volunteer opportunity, please reach out to Patrick Phillips, Director of Community Outreach: pphillips@bbbsaz.org.