This year's Big Brothers Big Sisters of America's National Conference was held in Anaheim, CA. This event brings together over 230 Big Brothers Big Sisters agencies to engage in learning, networking, and celebration. The conference is an outstanding opportunity for leaders from corporations, community, mentoring, and youth development organizations to join forces and defend, ignite, and empower the potential of every young person. It's an incredible way to unite and strengthen our national network.
Throughout the week, team members from BBBSAZ could choose from various workshops, sessions, insightful panel discussions, and training that focused on leadership development, marketing, programs, and fundraising.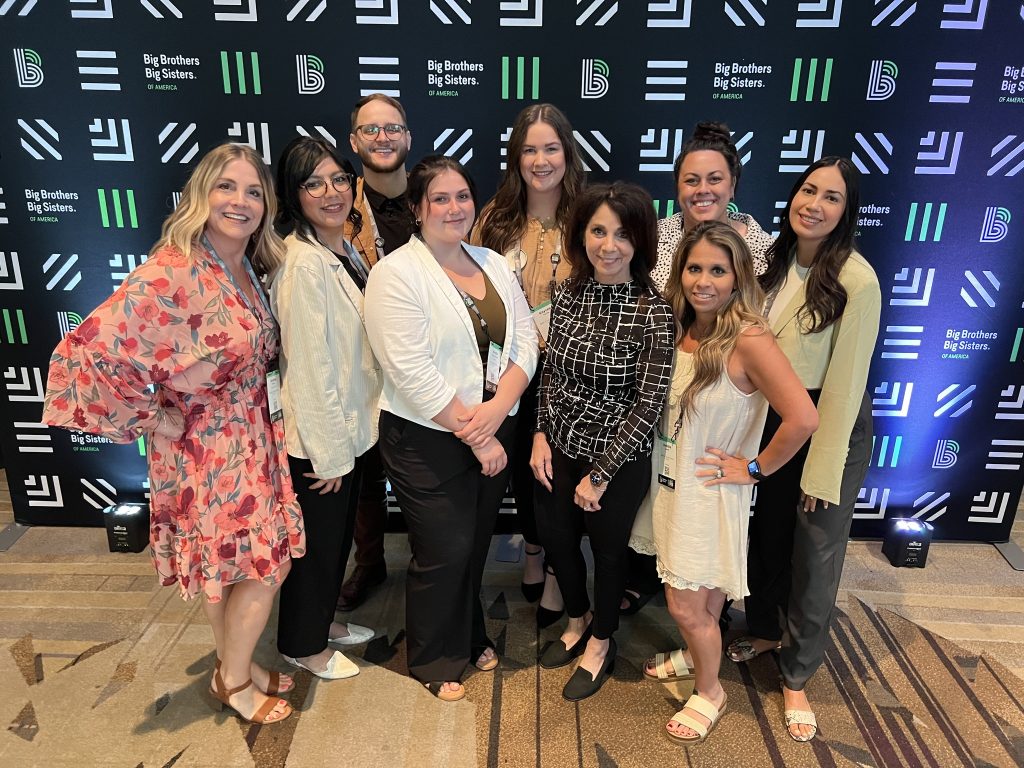 This conference gave us an opportunity to meet in person with other agencies and network together. We were able to share ideas and learn from one another throughout the week through daily networking activities. It was so great to hear other perspectives and have an opportunity to ask questions and brainstorm ideas.
On the last day of the conference, our match was awarded Big & Little of the Year! Big Brother Jose Carlos and Little Brother Juan Carlos were selected as the Big & Little Brother of the Year, alongside Big Sister Angela and Little Sister Jenna as Big & Little Sister of the Year from Big Brothers Big Sisters of Northeast Indiana. Congratulations on their outstanding commitment to mentorship and representing a positive impact on youth in our community!
Here are some takeaways from BBBSAZ staff that attended:
"National Conference is always so inspiring – whether you are attending a session on Matchforce reports or Quality Assurance or having lunch with an agency of 4 staff, it's a learning experience. It's a huge, immersive collaboration of knowledge – all sharing the same mission.
I come back rejuvenated with a renewed sense of belonging – excited to try new ideas and different techniques. I only wish everyone could attend National Conference at the same time!" – Andrea Petrof, Director of Programs- Enrollment and Matching, BBBSAZ
"National Conference is a chance for all agency affiliates to learn from each other, collaborate and share ideas. I have attended a couple of National Conferences myself and each time I have left there inspired and excited about the future of BBBS! This past National Conference, I had the honor of presenting, alongside my coworker, on our group mentoring programs. It was such a great experience to share the work we are doing here in Phoenix and to be able to be a resource to other affiliates trying to start a new program in their area. I am also grateful that a number of staff were able to attend this year's conference and that we were able to have their incredible experience as a team!" – Debbie Smith, Vice President of Impact & Innovation, BBBSAZ
Check out more highlights by viewing our Sizzle Reel