Big Brothers Big Sisters is ready to kick off the season with one of our best draft classes yet. This year we partnered with the NFL Inspire Change Initiative to get more youth off of our waitlist and get more BIGS into the game!
Our team at BBBSAZ has been tirelessly scouring the Valley looking for the next wave of mentors. Whether you referred a friend, hosted us at your school or business, or just signed up yourself, we appreciate you. With more than 450 inquiries and 120+ applications during the Big Draft Campaign, you answered the call.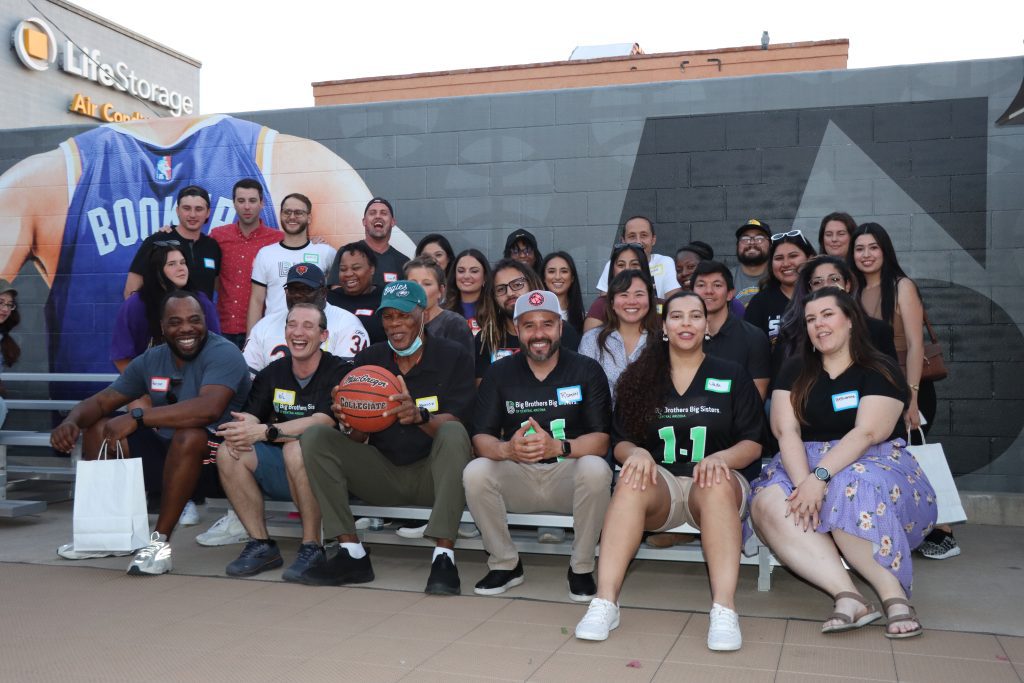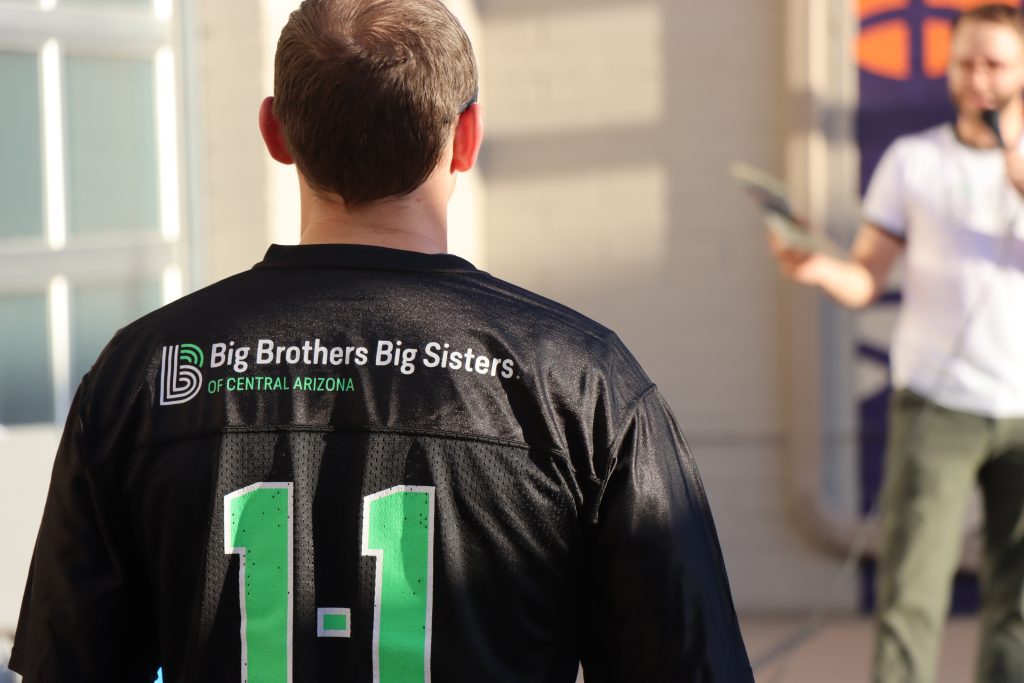 The Big Draft campaign culminated on night 2 of the NFL Draft at our very own Devin Booker Pavillion. We hosted our Tailgate party to celebrate all of our new prospects and connect over Burgers and beers thanks to Aioli Burger. Everyone who attended also received a custom BBBSAZ Jersey as well as some amazing raffle prizes (Did somebody say Dan Marino signed mini-helmets?) due to all of our amazing community partners like the Arizona Cardinals. Thank you to everyone who made it out, it was a special night of invigorating and encouraging conversation that will make a huge difference in the community.
We're not the only ones making waves in their community, a special shout out to BBBS Kansas City's Little Shane and Big Christopher who got to announce the 8th overall pick at the 2023 NFL Draft! Did you know that NFL Commissioner, Roger Goodell is a former Big Brother and currently sits on the board in NYC?
Looking to join the TEAM? You can take the first step by attending a Volunteer Information Session HERE. We're always looking for mentors that share the same passion of defending the potential in every child and it's never too late to start. Thank you to all of our mentors that were a part of this year's Big Draft, we can't wait to see what next year will bring.