It's the most wonderful time of the year at BBBSAZ! The weather has cooled down, the holidays are just around the corner, and our community is celebrating in so many amazing ways. Here is a snapshot of just a few of the many wonderful things that have happened at BBBSAZ this past month.
Adopt-A-Family
This year, 40 families had their holiday wishes come true thanks to our Adopt a Family program. These families received gifts for all children in the household (over 100 children total!) as well as other necessities such as clothing, bedding, or cooking supplies.
Thank you to all organizations, businesses and family groups who chose to Adopt-A-Family this year!
Staff Holiday Party
On Wednesday, December 14th, the BBBSAZ staff came together and met at Dave & Buster's in Tempe to celebrate the holidays as a team. Being in a hybrid work environment, it was a great time to get together and see everyone in person to play games, eat food, and enjoy a fun gift exchange.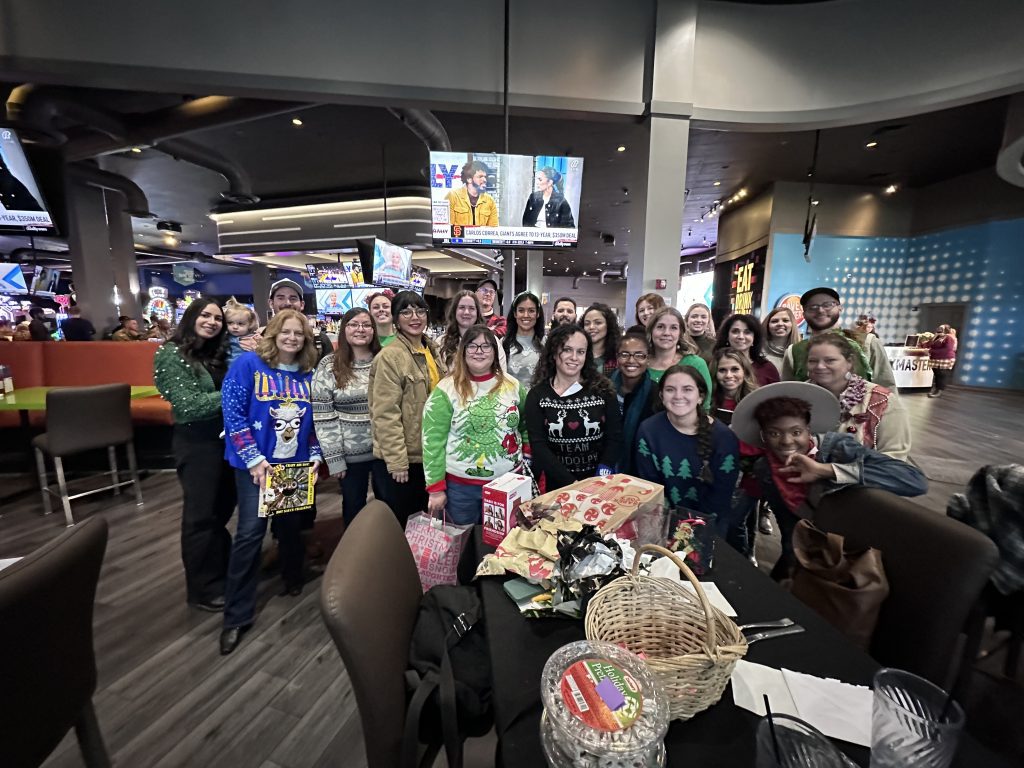 Family Holiday Party
On Saturday, December 17th, the BBBSAZ Holiday Committee partnered with volunteers from Dexcom, The Platform Dance Studio, Optima Tax Relief, Annexus, & Apollo Global Management to host a holiday celebration at our new office space for over 24 families, serving over 65 kids. With help from our Staff, Board and Parent Advisory Council, families were able to decorate cookies, make foam ornaments, and create their own kindness rocks to place out into the world. Santa visited, we ate and enjoyed hot chocolate and even had the kids play in the Devin Booker Pavillion. Every child left with a few toys and a full heart! In addition, in the days that followed we were able to hand out an additional 320 gifts to families in the BBBS network.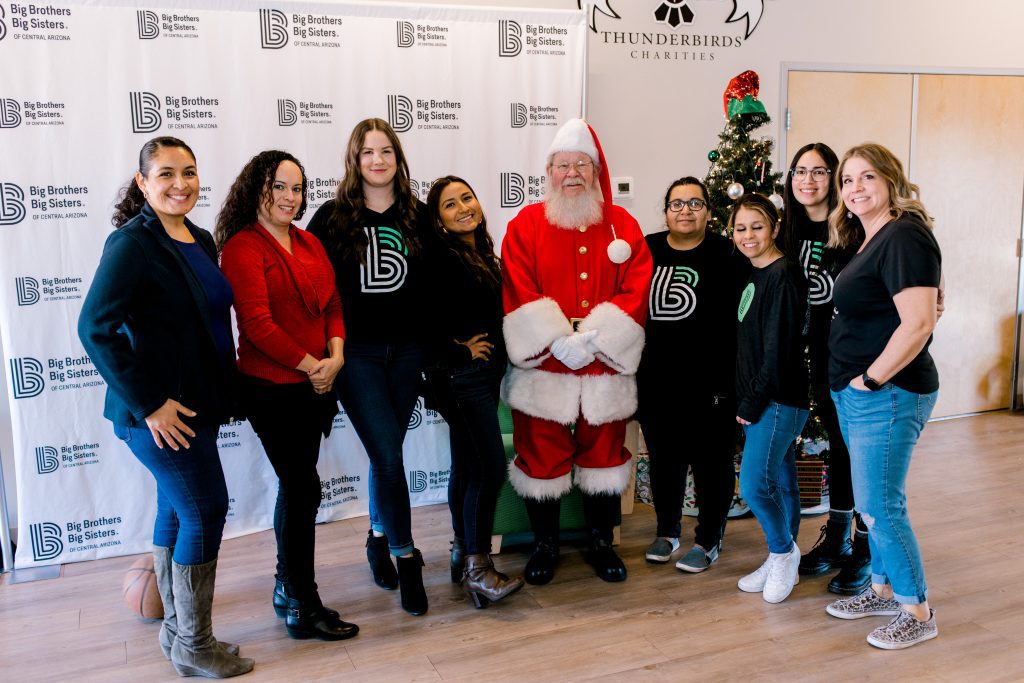 Larry Fitzgerald Party
On Tuesday, December 20th, 50 of our Matches were hosted by THE Larry Fitzgerald for dinner and a shopping spree at Going, Going, Gone (a Dick's Sporting Goods outlet). Matches got to take a picture with Larry and every Little received a gift card. Larry, along with his friends and family helped Matches select items throughout the store. What a fun opportunity!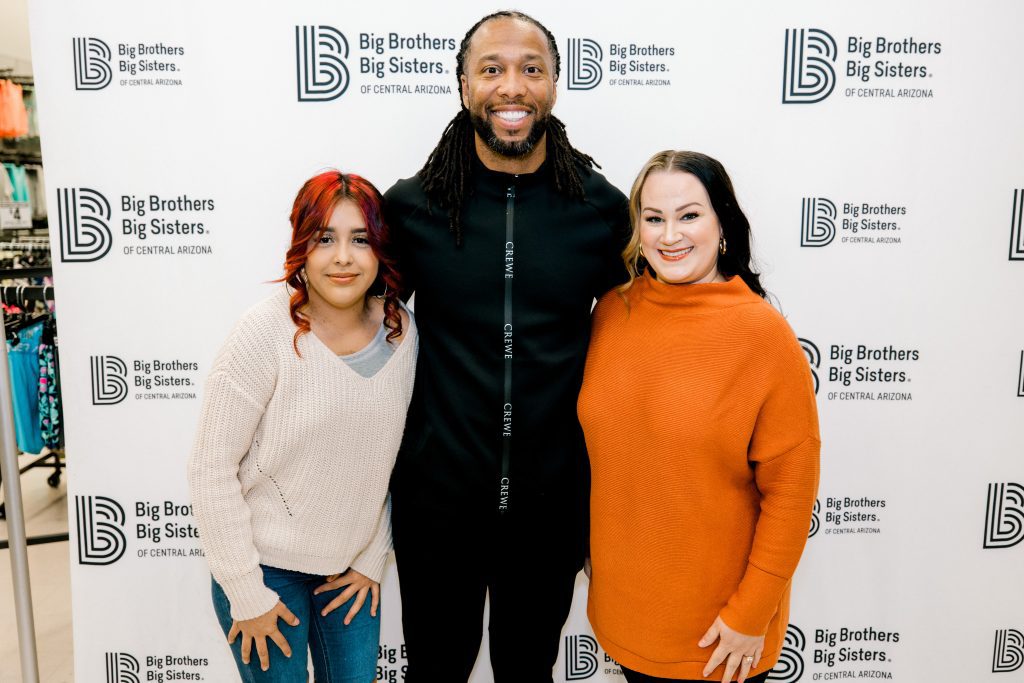 We are incredibly grateful to our community for making these things possible. Whether you volunteer, donate, or advocate for our Littles, thank you for being a part of the Big Brothers Big Sisters community and we hope your holiday is as wonderful as ours has been.