On Friday, September 30th the Young Professionals Council hosted their signature event, Casino Night which took place at the new Big Brothers Big Sisters of Central Arizona's event space. More than 90 guests came out in support of BBBSAZ and the YPC group specifically.
Attendees tried their luck in games of craps, roulette, and blackjack. The three players with the highest chip counts at the end of the evening took home some awesome prizes. The night's big winner Dr. Suzy Stein, took home an in-home casino party from Queen of Hearts. The two runner's up for the evening won gift cards to local restaurants! Attendees had a chance to bid on exclusive silent auction items including date night experiences, Match outings, and sports memorabilia. They also enjoyed music by local DJ Edward Joseph, hors d'oeuvres from Conceptually Social catering, beer donated by OHSO Brewery, and wine donated by GenuWine Arizona. But, most importantly, this event raised over $21,000 for BBBSAZ! The proceeds from Casino Night will help BBBSAZ continue its mission to create and support one-to-one mentoring relationships that ignite the power and promise of youth. Check out all of the amazing photos from the event here!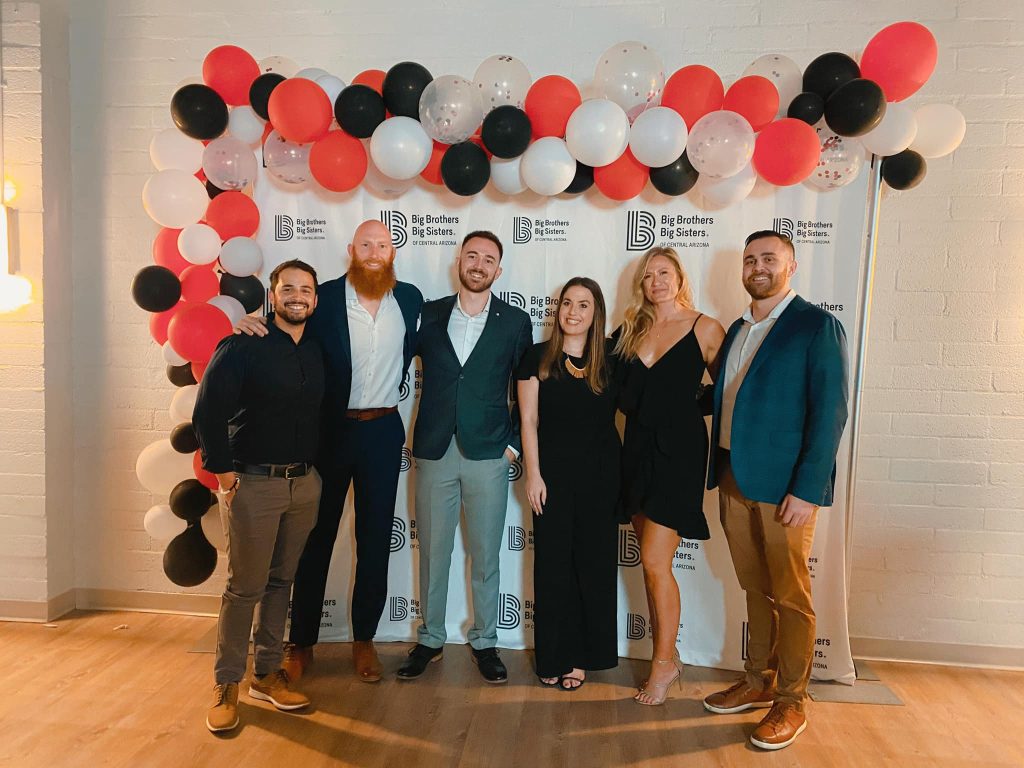 BBBSAZ and the YPC would like to thank everyone who attended Casino Night! A special thank you to our sponsors, AAA Auto Glass, Copper Point Insurance Companies, Fry's Food Stores, Happy Camper Insurance, Magic Auto, and Next Level Growth for making this unforgettable night possible.
Casino Night is hosted by BBBSAZ's Young Professionals Council (YPC).  The YPC is a diverse group of individuals, ages 18 to 40, who volunteer their time to support BBBSAZ's many initiatives in the community. YPC members volunteer at events, support BBBSAZ volunteer recruitment efforts, and represent BBBSAZ at various community events and networking groups. Click here to learn more about the YPC or email Jessica Holsapple, Membership Chair, to get involved today: jessica@systemsculturegrowth.com.