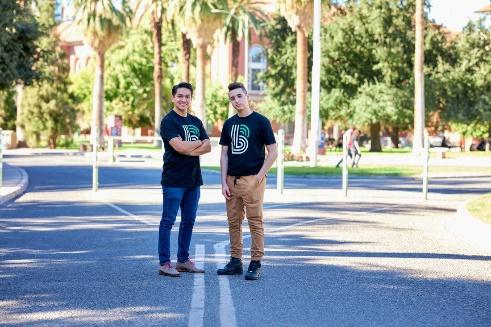 At Big Brothers Big Sisters of Central Arizona, we provide volunteer opportunities in the form of mentoring. There are two different mentoring programs that we run: community-based and site-based. When you are first getting familiar with BBBSAZ, it takes a minute to remember which one means what. We want you to understand with certainty what community-based mentoring is, what it looks like and what it does for our community!
WHAT IT IS
Community-Based mentoring is a volunteer opportunity in Central Arizona that aligns responsible adults with kids from the community in order to give them additional mentors. The matches we make meet up two to four times a month and spend quality time together somewhere in the community. We call our mentors, "Bigs," and the mentees, "Littles," and if the relationship between the Big and Little is healthy, we intend the match to last for at least a year. Right now, our average match length stands at about 27 months for these community-based matches. When they meet and what they do is up to them, we encourage matches to engage in meaningful one-to-one activities and conversations. 
WHAT IT LOOKS LIKE
The matches we make are not made at random; instead, we do our best to find the right fit for both the Big and Little. Our pairings are sensitive to personalities, interests, genders, and more. While most matches are one-to-one, we also allow couples and families the ability to mentor a child together. The Bigs we select are not just anyone looking for volunteer opportunities in Central Arizona, rather, they are trusted adults from within the area that meets specific requirements. On the other side of things, our Littles are kids who are typically facing challenging circumstances. 
When a Big and a Little meet up to spend time together, you can expect them to engage in some sort of fun-filled activity! Something as simple as playing at a park is viewed as a perfectly good activity between a Big and Little; however, some pairs might like to do something more adventurous like biking or kayaking! Again, what they do with their time is up to them.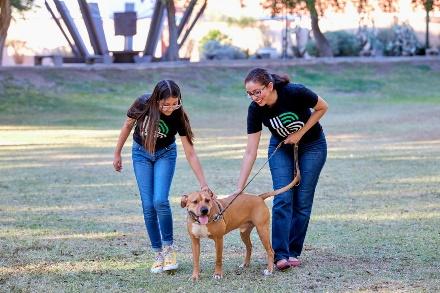 WHAT IT DOES
Now, it's great that we provide volunteer opportunities to individuals looking to strengthen the community, but the reason for it all comes back to our mission. By presenting children with professionally supported one-to-one relationships, their lives change for the better. Our research shows 92 percent of our Littles report increased social acceptance after being with a mentor for a year or more. Additionally, 88 percent of BBBSAZ Littles say they are less likely to engage in risky behavior after the first year. Overall, what our community-based mentoring program does is help kids see more in themselves than they ever did before.
We love producing special volunteer opportunities in Central AZ for adults almost as much as we love seeing the youth in the community grow. It's not the activities that make mentoring meaningful, it is the change that takes place within these kids that makes it all worth it. Thanks to the efforts made by our volunteers in the community-based mentoring program, many underprivileged boys and girls have a much brighter future because of you!