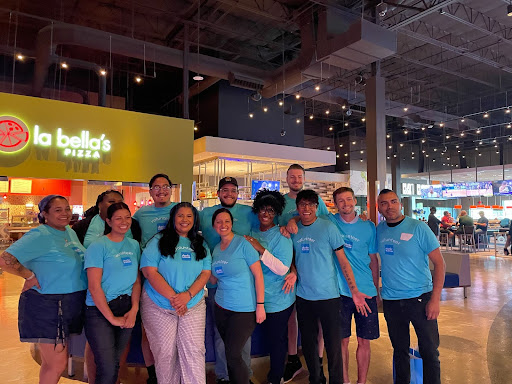 BBBSAZ Littles had an action-packed morning at MainEvent this past weekend thanks to the volunteers at Charles Schwab!
Charles Schwab, as part of their annual Volunteer Week, provided a fun day of bowling for some of our Littles on the waitlist. There are currently over 200 youth waiting for a mentor in Maricopa County. BBBSAZ works with its amazing community partners to host "Big for a Day" activities to keep these kids engaged while they wait for their mentor. This month, the Charles Schwab organization answered the call!
The morning started with getting the Littles checked in, meeting the volunteers from Charles Schwab, and picking their bowling lanes. The volunteers jumped right in and showed the Littles how to perfect their bowling techniques. The Littles were so excited to be spending time with the volunteers and to have this opportunity. High-fives and celebratory dances as the pins dropped were observed frequently.
After bowling concluded, it was time for pizza and soda! The volunteers, Littles and parents used this time to get to know one another. The Littles shared their likes and interests and were eager to learn more about the volunteers as well.
After everyone finished lunch, it was time to make their way over to the arcade. The options seemed endless. The arcade offered laser tag, air hockey, racing games, an obstacle course, and even a Star Wars Jedi virtual reality game. The Littles and volunteers had a blast!
As the event concluded, several volunteers expressed their interest in becoming Bigs. It only took a few short hours of hanging out with the Littles on the waitlist for these volunteers to see how impactful and easy mentoring can be. Also, our families were grateful for this experience and are looking forward to their children being matched with a Big as soon as possible.
To each of the Charles Schwab volunteers who generously gave of your time, resources, and attention to lovingly invest in the future and development of our Littles, thank you!
Your support has been a lifeline, keeping our Littles and their families connected to BBBSAZ, community resources, and empowering resilience. You have proven that we are Bigger Together!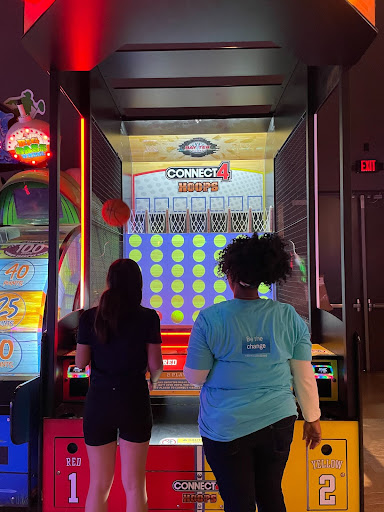 Are you looking for an inspiring and rewarding way to positively impact your community? BBBSAZ offers the perfect way to give back while sharing your experiences and passions with others!
By becoming a volunteer Big, you'll have the opportunity to support individuals in your community and develop a truly meaningful one to one relationship with a child in need of a positive role model. Take the first step to becoming a Big by visiting https://www.bbbsaz.org/volunteer/