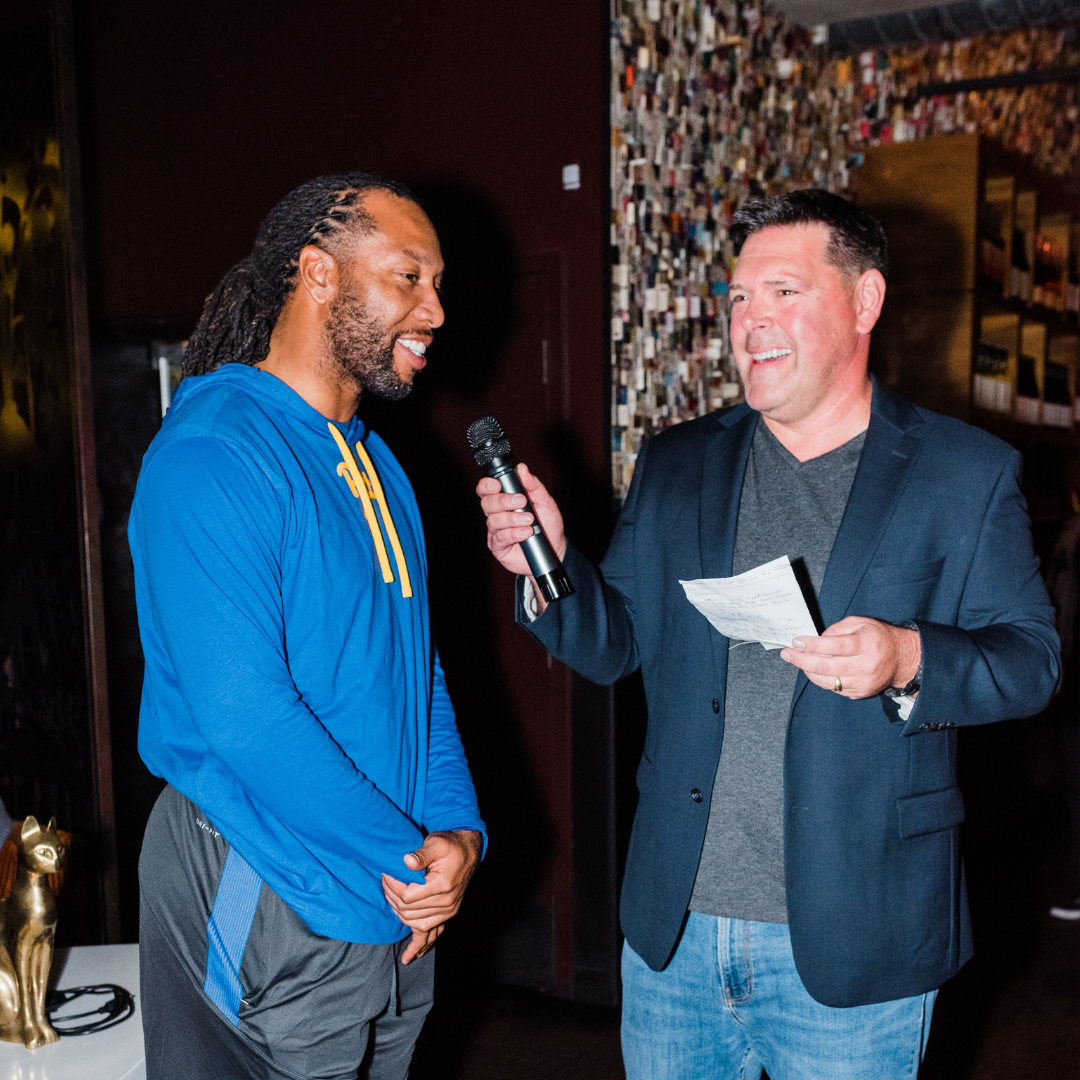 One of the many great things about becoming a Big Brother or Big Sister is that you get invitations to exclusive events hosted by BBBS supporters. On Thursday, December 9th, 50 of our matches were able to attend a matches-only holiday party that culminated in meeting former Arizona Cardinal's wide receiver Larry Fitzgerald!
The event took place at Postino Highland. While waiting to meet Larry, Matches were treated to a delicious Postino dinner, their amazing chocolate chunk cookies, and completed football word searches and coloring pages. There were many fun items raffled off throughout the evening and one of our Matches even won free pizza for a year, generously donated by NYPD Pizza!
When the VIP himself, Larry Fitzgerald arrived, our Emcee Paul Horton read off questions that the Littles had written down that they really wanted to ask Larry. These questions ranged from what he wanted for Christmas to when was the last time he cut his hair. Larry emphasized the importance of doing well in school for the Littles. He also expressed the impact and value that mentorship has, and congratulated our mentors on what they are doing for their Littles.
Each match got to take a turns having an item signed by Larry and having a professional photograph taken. Larry met, fist-bumped, and chatted with each of the Matches and answered questions from the Littles. There were aspiring football stars, who couldn't wait to ask questions about the game, and huge fans who brought their favorite jersey to have signed. Larry really took the time to talk to each Little and make them feel special. Just look at these smiling faces!
We want to send a huge thank you out to Larry Fitzgerald for hosting this inspiring event for our Matches for the 12th year! It is truly an experience that many of the kids (and adults) will never forget!