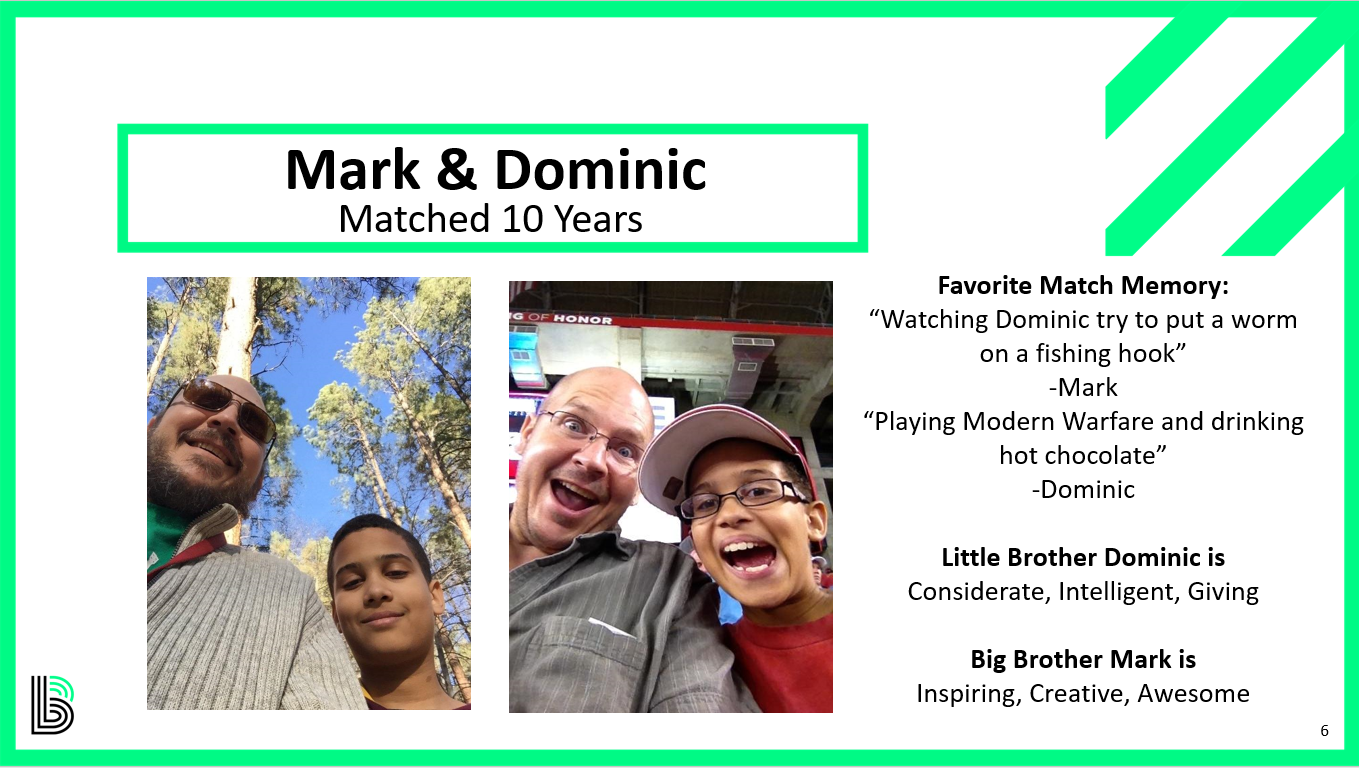 On June 3, 2021, the annual Match Graduation Celebration event was held with 12 of 44 graduates in attendance. When the Big and Little matches were introduced many years ago the hope was that one day they would be celebrating the Little's graduation from High School.  
BBBS knows that the more committed and caring adults we put into a child's life, the better off they are going to be. We also know that these connections and friendships will not only be life-long, but life changing as was witnessed at the event. 
The Match Graduation Celebration event is typically held in person but this year's event was virtual. Each match was recognized and was asked to talk about their experience, share some of their favorite memories and what the next chapter held for them. 
In partnership with College Success Arizona the winners of the Big Futures scholarships were announced. These scholarships are given to two students to assist with the cost of obtaining a degree or certification. Congratulations and Good luck to Jeremiah and JoJo who will both be embarking on post graduate work.
The High School mentoring program and the Graduation event wouldn't be possible without the support of our generous sponsors: Phoenix IDA, COX Charities and Arizona Republic Season for Sharing. Thank you for supporting our mission and for celebrating the achievements of our matches! 
BBBS would also like to sincerely thank all of the families who made the decision to allow these incredible mentors to enter their children's lives.  You have given your child a gift that can never be measured.  The support system you have created will give them every tool they need to succeed in life. We thank you for sharing your child and for supporting them through this experience.