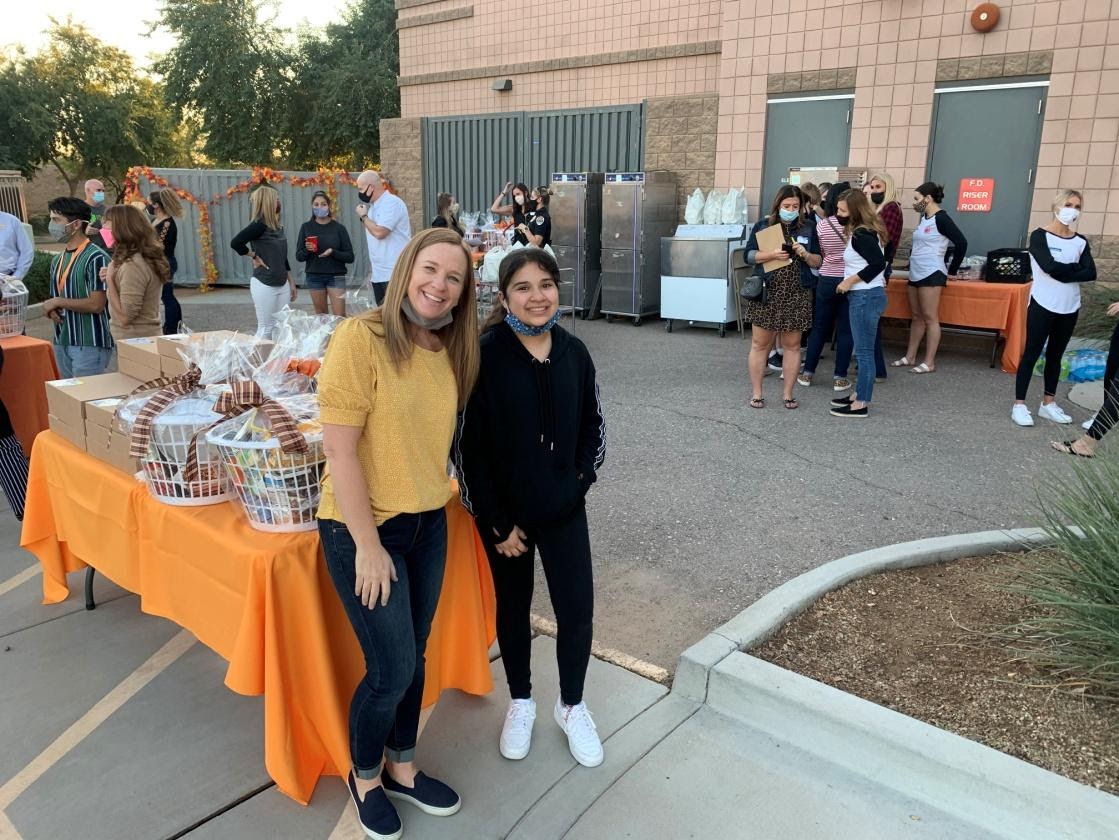 In picture Big Sister Katie Stringham and Little Sister Sayuri
Big Brothers Big Sisters of Central Arizona has been very fortunate to be in a collaboration since 2019 with three Chandler organizations all made possible with funding from Dignity Health of the East Valley. Through our collaboration with ICAN, the Chandler CARE Center and the Chandler Coalition of Youth Substance Abuse we are able to positively impact youth in Chandler. The Partnership to Build Resilient Families collaboration includes many aspects of cross-sector project all working together towards wrapping around services for the youth served.
ICAN is a free youth center in the East Valley that offers programming for youth, teens, families, and the community. ICAN's nationally-recognized prevention programming teaches disadvantaged youth real-life skills including goal setting, positive decision making and how to avoid risky behaviors.
Established in 1995, the Chandler CARE Center, is a school-based family resource center. The mission is promote students' school readiness, attendance, and academic success by providing medical treatment, social services, parent education programs, and referrals.
Chandler Coalition on Youth Substance Abuse (CCYSA) strives to prevent youth substance abuse in Chandler through a variety of evidence-based programs designed to increase knowledge of youth substance abuse, promote social responsibility, and spur community action.
Big Brothers Big Sisters has provides mentoring services to youth in a site based setting at the ICAN youth center. By providing the youth with a mentor we can support the healthy life skills development that they are receiving through ICAN, CARE & CCYSA ( Chandler Coalition of Youth Substance Abuse). Mentors listen and provide constructive feedback and open up opportunities for the youth to see their potential.