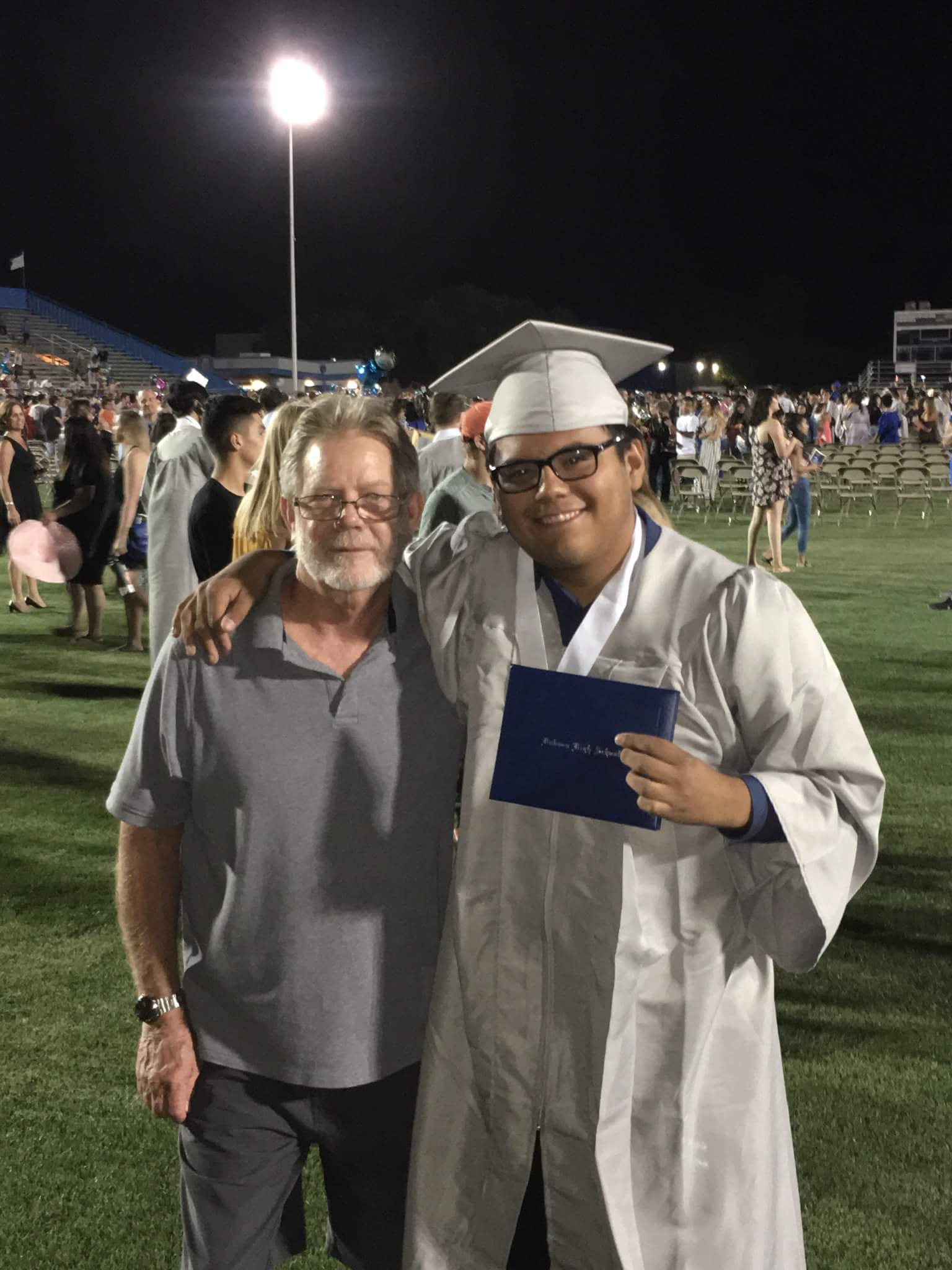 Here is a match story featuring Big Brother Jim and Little Brother AJ. It all started on July 7, 2011 at Little Brother AJ's house when they first met. Within a week they had their first outing as a Big and Little. They took a trip to a pool at a middle school where AJ attended. At the time he had just finished 5th grade. It's important to note that, Jim was much taller than AJ… soon to change.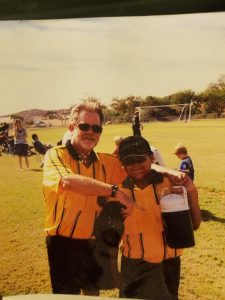 The two looked for common ground and with Jim being a soccer referee and AJ willing to try anything they agreed to try it as a pair. AJ studied and went to class to  become a certified referee with the AYSO division. They were soon on the pitch working as a team . A second area where the two connected was over Marvel movies, although AJ had to bring Jim up to speed on the characters. (The who is who stuff) The two also enjoyed hiking and soon covered most of South Mountain. They even tried the Superstitions and Camelback. In 2012, they celebrated their one year anniversary at the Arizona Science Center with BBBS. AJ and Jim soon added volunteering as an activity, and created friendships that last today.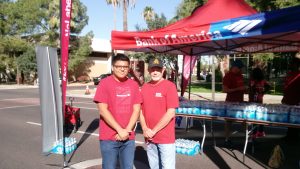 It was apparent that AJ was part of the Jim's family when he attended the long held tradition – the annual RAMS vs CARDINAL football game. He started to spend as much time with the family as he would with Jim. Jim felt like a proud parent when he attended AJ's award ceremony where AJ received a 2nd place for a stop motion short film. That was followed by AJ attending and sitting at the head table for Jim's daughter Amber's wedding.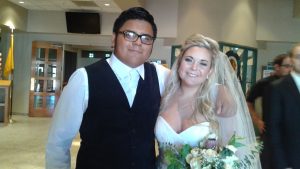 AJ had a bucket list that the two would keep in mind when planning outings. Several highlights were attending the State Fair, Ringling Brothers and Barnum and Bailey circus, the Marvel Experience, Dirt Track and Truck racing. The two enjoyed riding motorcycles and they joined the national HOG group and the local chapter Foothills Harley Group – 76Hog when AJ got his motorcycle license. AJ became an excellent marksman hitting clay targets out of the sky.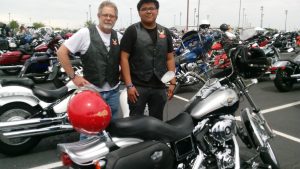 Jim's personal views: AJ quickly proved to be bright , caring, and thoughtful. As the program tells us, the Big will gain as much from the program as the Little. I can attest that this is very true. AJ soon went from my "Little" to a friend, and then just as quick became a part of my family. I look forward to the next 10 years watching him grow and maybe becoming a Big himself.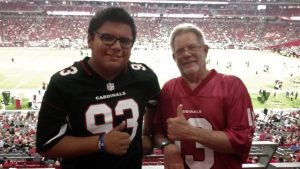 AJ 's personal views: When I first met Jim, I didn't know what to think. I was young and kind of nervous to interact with people I didn't know well. But as days became months, and months became years, I found myself not only part of a friendship, but a family. Jim is smart, caring and the best person overall. Being able to call him family means the world to me.