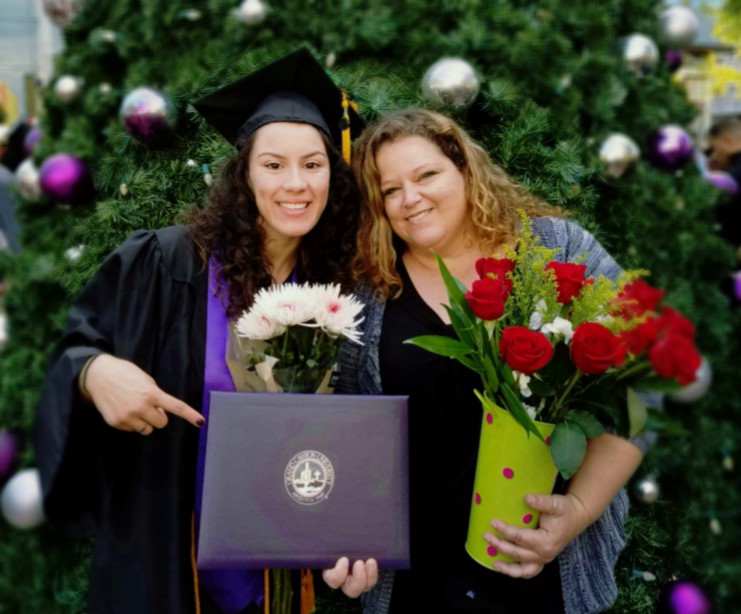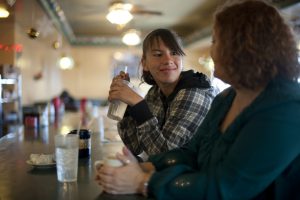 Angel had big dreams but was unsure of how to achieve them. Raised in a small community, her world view was limited and positive influences were few. At the age of eight, Angel was matched with her Big Sister, Gina, who provided Angel with encouragement and showed her the opportunities available beyond her neighborhood.
With Gina's guidance and the support of the Big Brothers Big Sisters organization, Angel grew up to become a confident, ambitions young woman who is determined to make a difference in her community. Angel graduated from high school and was awarded a full scholarship to Grand Canyon University.
Angel graduated from GCU with honors and was awarded two bachelors degrees. She's already working full-time using her passion, knowledge and talent to help kids in our community as a program specialist at Big Brothers Big Sisters. She's also continuing her education and working toward a masters degree.
And Angel is giving back to the community. Two years ago she became Maria's Big Sister and she's providing the support and guidance that Maria needs to help her realize her potential.
Three lives and three generations brought together and forever changed! That's the lasting impact that Big Brothers Big Sisters has on our Littles, Bigs, families and community.