National Volunteer Week 2018
Celebrate Service during National Volunteer Week, April 15- 21, 2018
National Volunteer Week is a time to voice our appreciation for the outstanding volunteers in our BBBSAZ community! Plus, it's an opportunity to inspire more amazing individuals like you to become mentors. Through one-to-one mentoring, our Bigs dedicate their time to fun and friendship, to transforming a child's life, and to helping their Littles realize their value, greatness, and full potential. Join us in thanking our everyday-heroes and realize your own potential by helping a child realize theirs!
Are you interested but not yet ready to commit? Maybe you have questions and want to learn more about our program. Take the first step and complete the volunteer information request form below: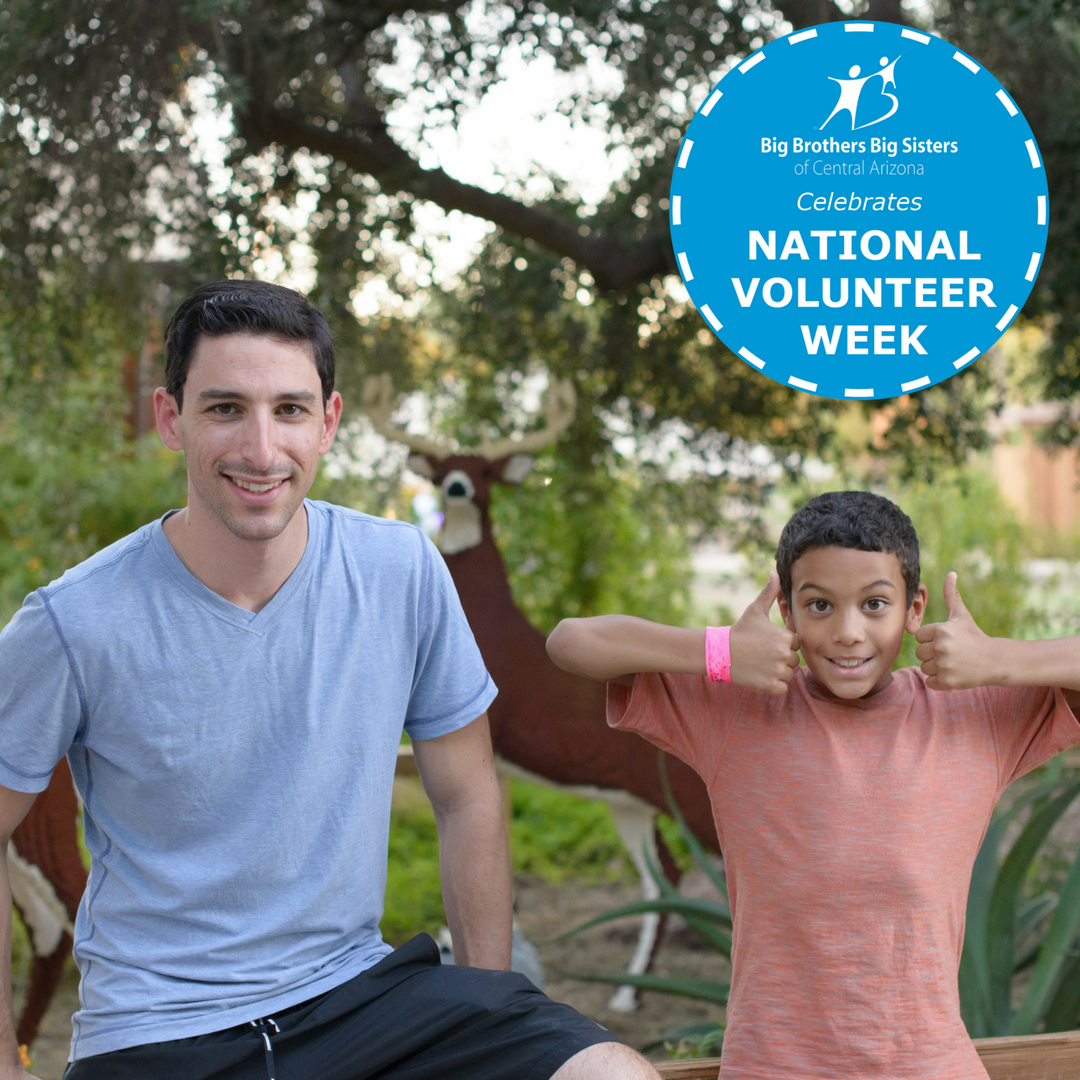 LEARN MORE ABOUT VOLUNTEERING TODAY!
You don't need super-powers to be someone's hero…you just need to be you, and be there!
Right now, young kids all over the valley are looking for someone to be a mentor, a guide, a friend- someone who can help them reach their potential. That someone could be you- and it could be the most rewarding thing you've ever done.
When you fill out this form:
We'll reach out to you!
Tell us about yourself. What kind of Little would you be interested in mentoring? What are your interests?
The program is pretty flexible but we'll talk more about the requirements.
Ask questions!