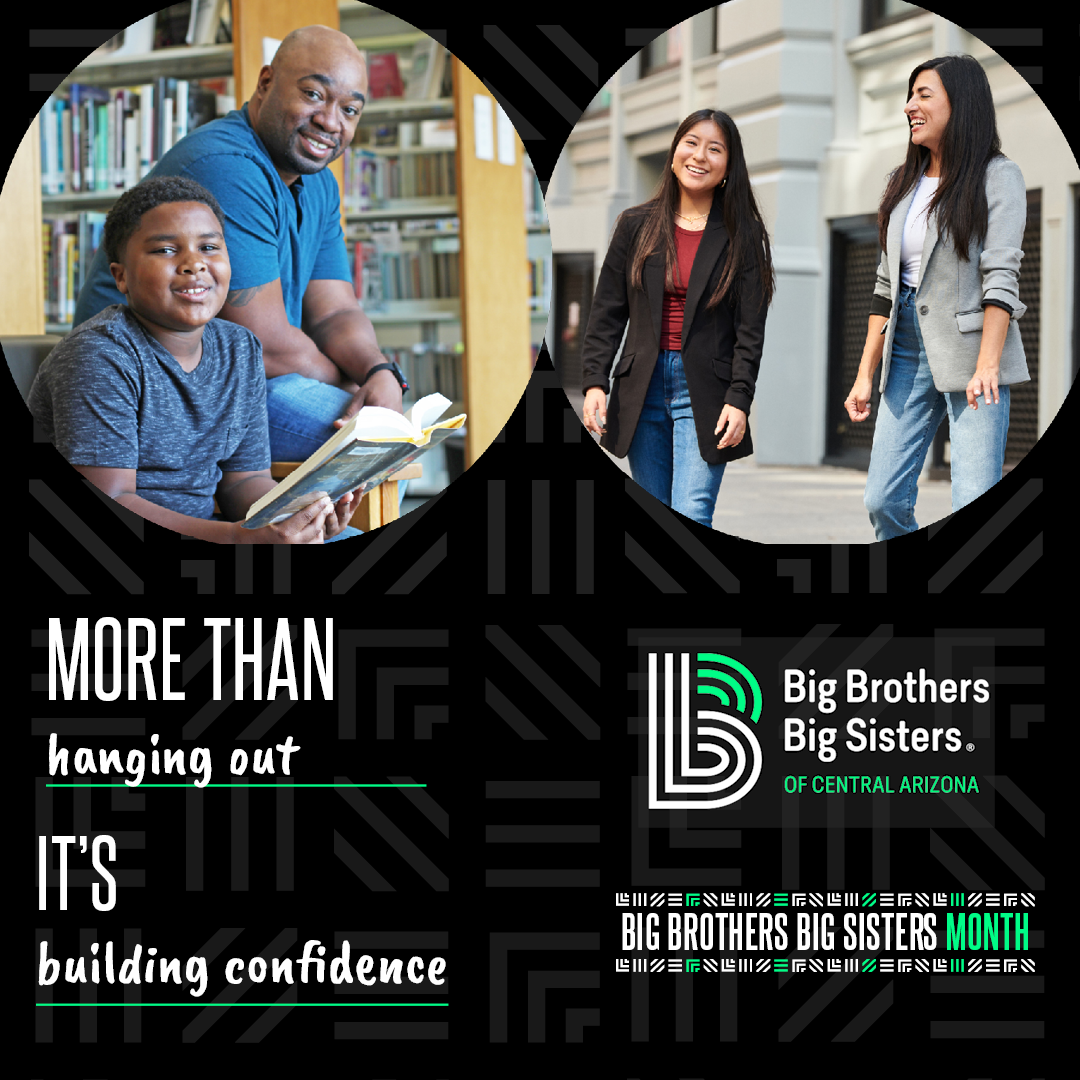 Big Brothers Big Sisters agencies across the United States and Canada will celebrate Big Brothers Big Sisters Month throughout the month of September. Our volunteer mentors support 41,000 youth in Canada and over 110,000 in the United States. Big Brothers Big Sisters nationally has 230 agencies in over 5,000 communities across all 50 states. Big Brothers Big Sisters Month recognizes the critical importance of mentoring relationships, especially now, when our commitment to young people and the essential intervention service we provide is needed like never before.
We aim to inspire youth from six to eighteen.  Each time Big Brothers Big Sisters pairs a child with a role model, we start something incredible: a one-to-one relationship built on trust and friendship that can inspire a future of unlimited potential. Mentored youth are 50% more likely to have a strong social network. Mentoring relationships also protect against negative influences and helps young people heal from past trauma. Big Brothers Big Sisters continues to provide life-changing mentoring services across our network and help build resilience among children.
Changing lives for the better, forever. Join Us! Become a mentor or Big, and you can help a child reach their full potential with just a few hours of your time every month. Be someone for someone! Your time and talents can make a big difference for our children. BBBS also gives you access to trained staff to support your mentoring match. You don't have to be perfect- just show up, be yourself, and have fun!
Together, we can ignite the power and potential of hundreds of young people across Arizona because we are #BiggerTogether. Join us to celebrate Big Brothers Big Sisters Month by sharing the message of what it means to be #BiggerTogether on social media.
Additionally, we hope you'll consider volunteering or donating to support our mentorship programs.