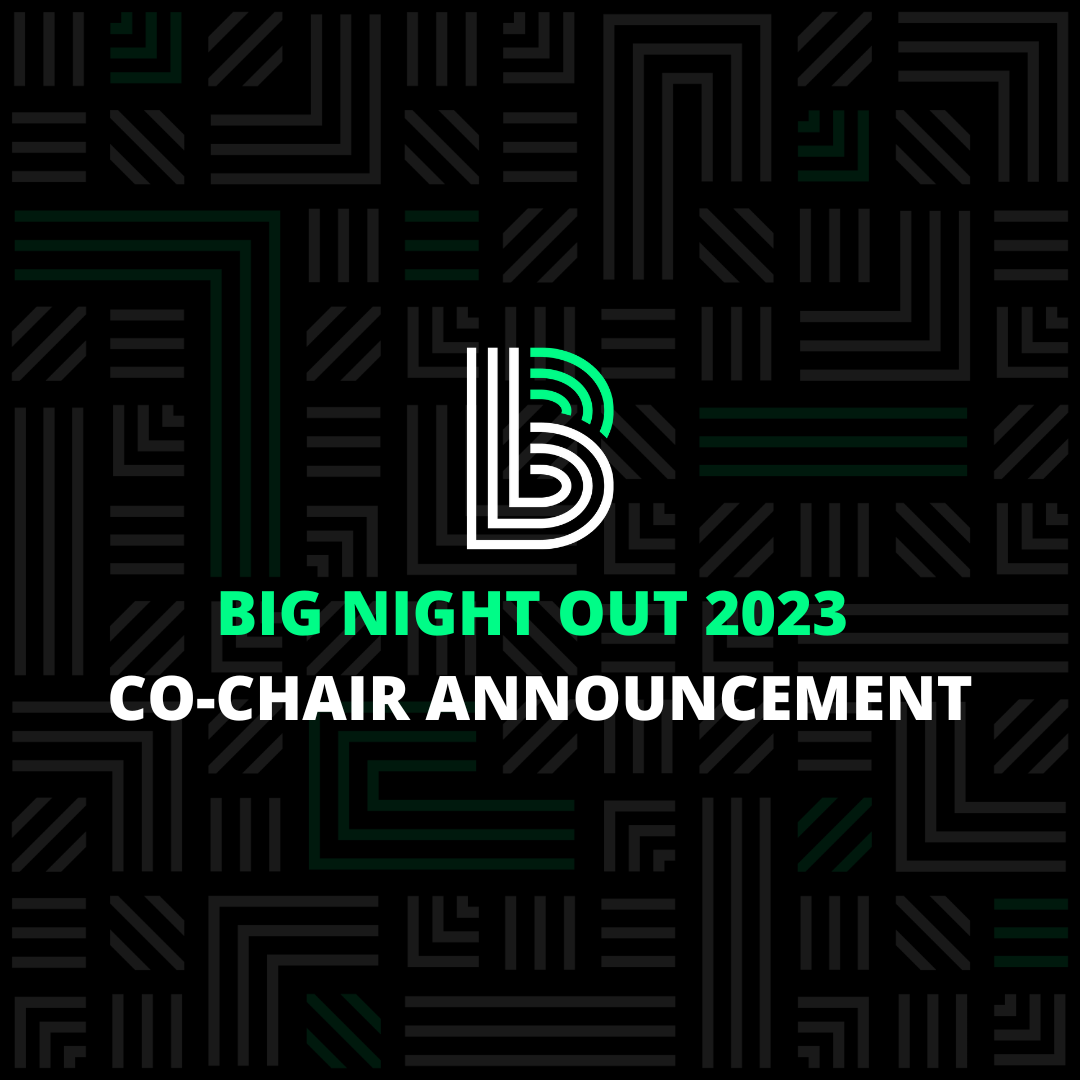 Big Brothers Big Sisters of Central Arizona (BBBSAZ) is proud to announce the Co-Chairs for our Big Night Out Gala – March 3rd, 2023. Chris and Nicki Roode and Trevor and Chelsea Martin! These two amazing couples will lead a planning committee of 30 plus community members in hosting the annual Big Night Out.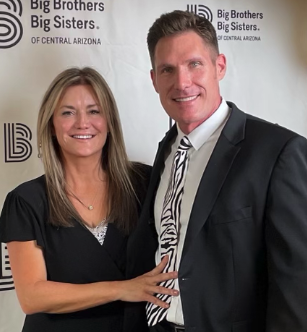 Chris and Nicki Roode have served the Phoenix area since 1996. While the Roode family's full time job is focused on raising two amazing daughters, Ryan 19, and Reagan 14, their professional endeavors in the community began with co-founding StateServ Medical in 2004. Founded in Tempe, AZ, StateServ employs 700 team members today and is the largest national benefit manager of medical equipment for Hospice and the post-acute healthcare industry. With StateServ's emphasis on Hospice and helping families bring comfort and care to their loved ones during the end of life, Chris and Nicki's focus on compassion and care for others naturally aligned with BBBSAZ's values and mission.
The Roode's personal community endeavors include local support for BBBSAZ through personal fundraising activities, Chris' participation on the BBBSAZ Governing Board since 2021, and Nicki's support on BBBSAZ event committees. Their personal community support also extends across our borders to organizations like The Raining Season in South Africa.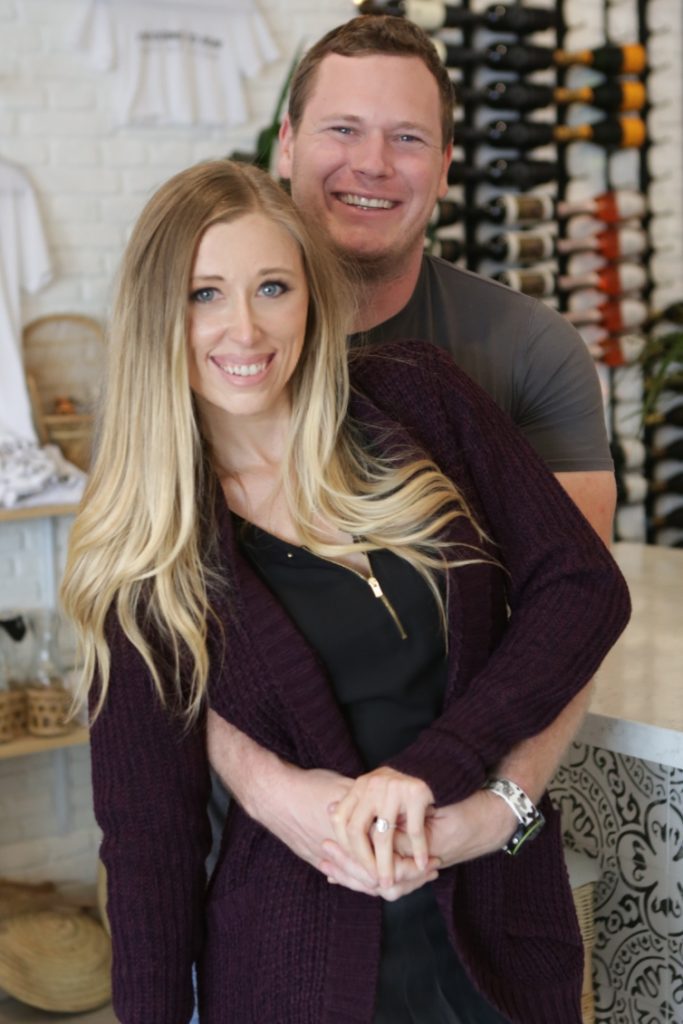 Trevor and Chelsea Martin both grew up in Arizona and currently reside in Scottsdale with their three dogs, Julius, Remington and Beau. They've been married for five years and together, co-own Noms, a gourmet gifting company focused on custom corporate gifts, as well as Alpaka Infusions, an edible company that provides premium infused spreads and syrups to consumers. Prior to founding Noms and Alpaka, both Trevor and Chelsea graduated from Arizona State University; Trevor with a focus on business finance and Chelsea with a focus on creative writing.
In addition to working with the BBBSAZ organization currently and as a former Big Brother, Trevor is also on the Advisory Board for St. Vincent de Paul and a member of the Fiesta Bowl Charities organization. Chelsea serves as a treasurer and board member for the Rowley Family Foundation. When not working on growing their business and spending time with family, Trevor and Chelsea both love traveling, archery, hiking, and trying any new active hobbies/adventures, such as golf, tennis, and yoga.
If you are interested in joining the Roode's and the Martin's as they work to plan the Big Night Out please email Jessica Whitney: jwhitney@bbbsaz.org.