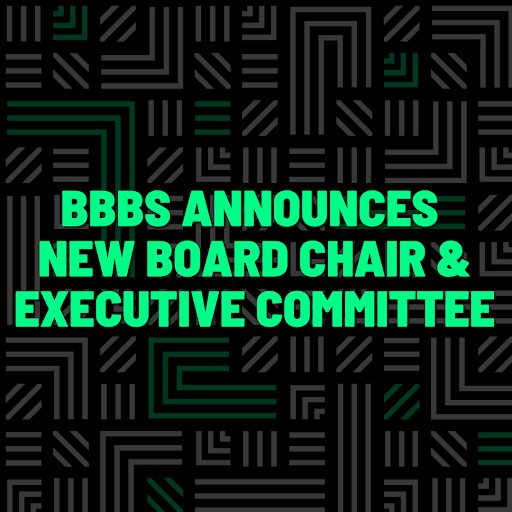 With our new fiscal year beginning on July 1st, Big Brothers Big Sisters of Central Arizona (BBBSAZ), is excited to welcome new Leadership.
Mike Suriano, CPA, will serve as Board Chair.
Mike was elected to the BBBSAZ Board of Directors in 2017. He has served as Finance Committee Chair and has also served on the Governance and Executive Committees. Mike and his wife, Lori were recently matched with a "Little" and are excited to begin their mentorship as "Bigs" (volunteer mentors).
Mike is a retired financial executive with broad business and leadership experience. His career included senior leadership positions with companies specializing in food manufacturing, distribution and foodservice. His most recent position was serving as the CFO of a foodservice management company dedicated exclusively to child nutrition. Service to the community and social consciousness are integral to Mike's core values. In addition to his volunteer experience with BBBSAZ, Mike presently serves as Treasurer and Finance Committee Chair for United Food Bank. He previously served in a similar capacity with Waste Not. Mike also loves spending time with his family, which includes his two daughters, traveling, hiking, and spending time with good friends.
BBBSAZ also welcomes the following Executive Committee members:
Teresa Strunk, Vice President, Strunk Insurance Group, has proudly served as a Board Member since 2014. Teresa is a former Big Sister and held the Board Chair position from 2020 to 2022. She currently serves as Immediate Past Chair.
Bruce Weber, President and CEO of Weber Group, will serve as Board Vice Chair. Bruce joined the Board in 2019 after serving as a consultant to the Agency for several years.
LeAnn Rudolph, Partner with Eide Bailly LLP, joined the Board in 2019. LeAnn will serve as BBBS Treasurer and Finance/Audit Committee Chair.
Matt Manoogian will serve as Secretary. Matt is Co-Owner/Founder/Realtor at Good Company Real Estate and serves as a Big Brother through a Couple Match.
Jennifer Holsman Tetreault, Vice President and Associate General Counsel at TPI Composites, Inc. will serve as Governance Committee Chair. Jenny joined the Board in 2021 and currently serves as a Big Sister through a Family Match.
Brian Wempen, National Sales Manager at Cox Media, will serve as Community Outreach Chair. Brian recently served as a Tee Up for Kids Co-Chair and is a former Big Brother.
Tracy Dick, Senior Vice President of Marketing, Leslie's Pool Supplies, will serve as an At-Large Executive Committee member. Tracy has served as a Board Member since 2020.
Brian Wood, Founder, Mars Coaching will serve as an At-Large Executive Committee member. He joined the Board in 2020 and is a former Big Brother.
Additional Board members include:
Nikki Amberg
Principal, Zonacajun Consulting
Nick Boggs, MBA
Principal, Clutch Projects, LLC
Shane Carlin
Consultant, Point B
Christopher Dang
Partner, Quarles & Brady
Camille French, MBA
Founder and Principal Consultant, Amerisource HR Consulting Group LLC
Kate Hickman
SVP, Treasury Management Sales, Alliance Bank of Arizona
Todd Leach
CEO, Rhino Innovations Group
Keisha McKinnor
President/CEO, MKUU, Inc.
Karie Montague, M.C.C.
Chair of Vistage AZ, WPO and Beyond Success
Geoffrey Nail
Independent Broker/Registered Representative
Howard Nute
USE Properties Member
Summer Oliver, MBA
Chris Roode
Chief Operating Officer, StateServ Medical
Kelly Ruud
Vice President of Finance, CopperPoint Insurance Companies
Michael Sabetta
Senior Vice President/Senior Private Banker, UMB Private Bank
Clarence Stallings
Vice President & Managing Director, Fidelity Investments
Kyle Wilson
VP of Product & Technology, Design Pickle
For more information about our Leadership: