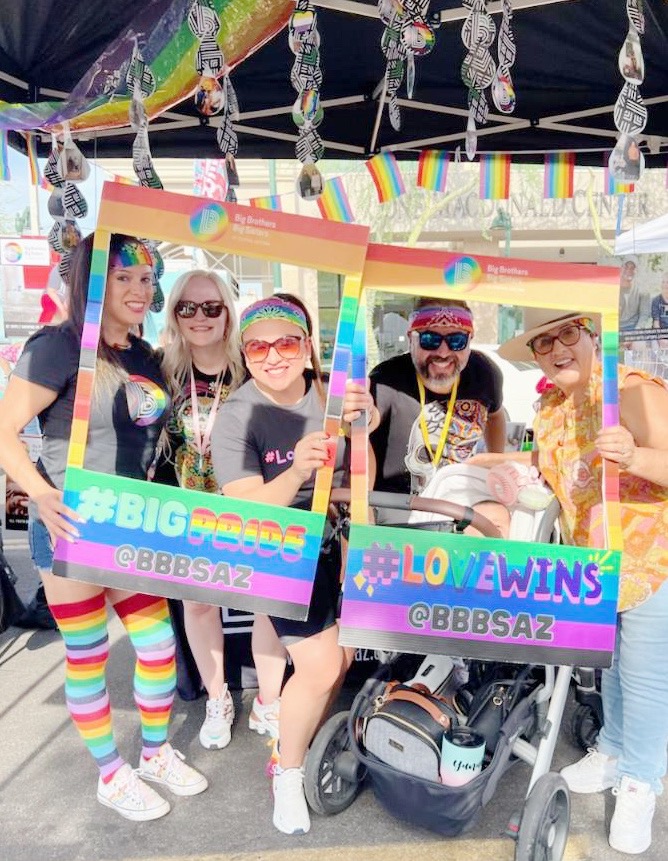 We love #PrideMonth! Pride Month is an annual month-long observance of lesbian, gay, bisexual, transgender and questioning (LGBTQ+) history including the history of the gay rights and related civil rights movements. Pride Month is celebrated in June to commemorate the Stonewall uprisings in June of 1969.
At Big Brothers Big Sisters of Central Arizona (BBBSAZ), justice, equity, diversity, and inclusion (JEDI) are all an integral part of our values and mission. We recognize, affirm, and celebrate the diverse backgrounds, lives, and experiences of all our stakeholders. Including youth, families, donors, volunteers, and staff. Since inclusivity is the lens on how we see our work, we were thrilled when our National office opted to expand the logo to include colors representative of marginalized groups. This change intends to further communicate our commitment to allyship, belonging, and intersectionality of those in the LGBTQ+ community. The revised logo includes the rainbow pride flag and incorporates additional colors to represent trans individuals and LGBTQ+ communities of color. Here at BBBSAZ we have #BIGPride.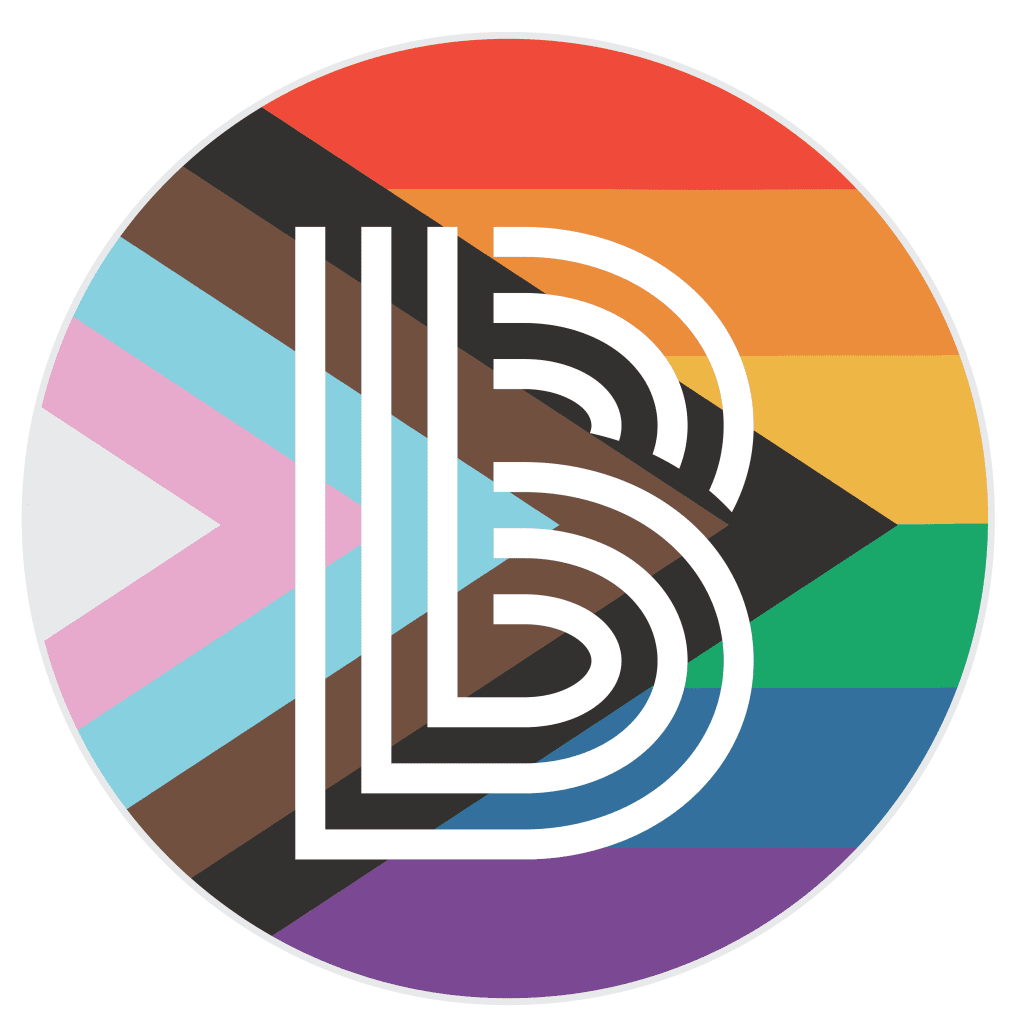 On June 4th Phoenix Pride worked with the Mesa Market on Main team to create a unique event to showcase LGBTQ+ vendors. There were 120+ local LGBTQ+ affirming vendors, 12 live bands, 40 brick-and-mortar shops, Caricature artists, and a Cosplay costume contest. This was Mesa's 1st out and open Pride event hosted in downtown Mesa.  
BBBSAZ hosted an information table to discuss our need for Bigs for our LGBTQ Youth Mentoring program. This program, funded primarily by the Altria Group, is a national pilot that includes 20 BBBS agencies. Working with intentionality, our goals include enhancing awareness of LGBTQ-focused issues and best practices through training and guidance; and integrating LGBTQ-informed mentoring practices, policies, and procedures, as well as, anti-bullying, self-advocacy, and identity exploration. To learn more about our National initiative please review our LGBTQ Supplement to the Elements of Effective Practice for Mentoring.
BBBSAZ was also asked to be part of BBBSA National Virtual Conference entitled Awareness into Action: Creating Safe and Inclusive Mentoring Services for LGBTQ Youth. BBBSAZ was part of a panel alongside BBBS of Central Indiana and BBBS of Orange County.  Each agency shared their success from the time they joined the initiative to the present day.  BBBSAZ has served 106 LGBTQ youth, trained 1,043 volunteers on how to support LGBTQ youth, has made over 11 partnerships and continues to grow. Our True Colors Committee stands behind this statement: " Being a safe and welcoming space for LGBTQ youth is imperative to helping all youth realize their potential. If you 'can't be what you don't see', then it's important that our programs provide LGBTQ youth with positive, caring adults who can help them develop their identities and feel seen, heard, supported and valued as their authentic self."    
Finally, on June 25th we attended Pride Night at the Arizona Diamondbacks Game. This was a fun and exciting community event that honored and brought recognition to many LGBTQ+ non-profit organizations including one of our favorite partners, one•n•ten. Although June has come to an end there is still so much work to be done. We will continue our outreach efforts with the deliberate intent of serving more LGBTQ+ youth in our community.