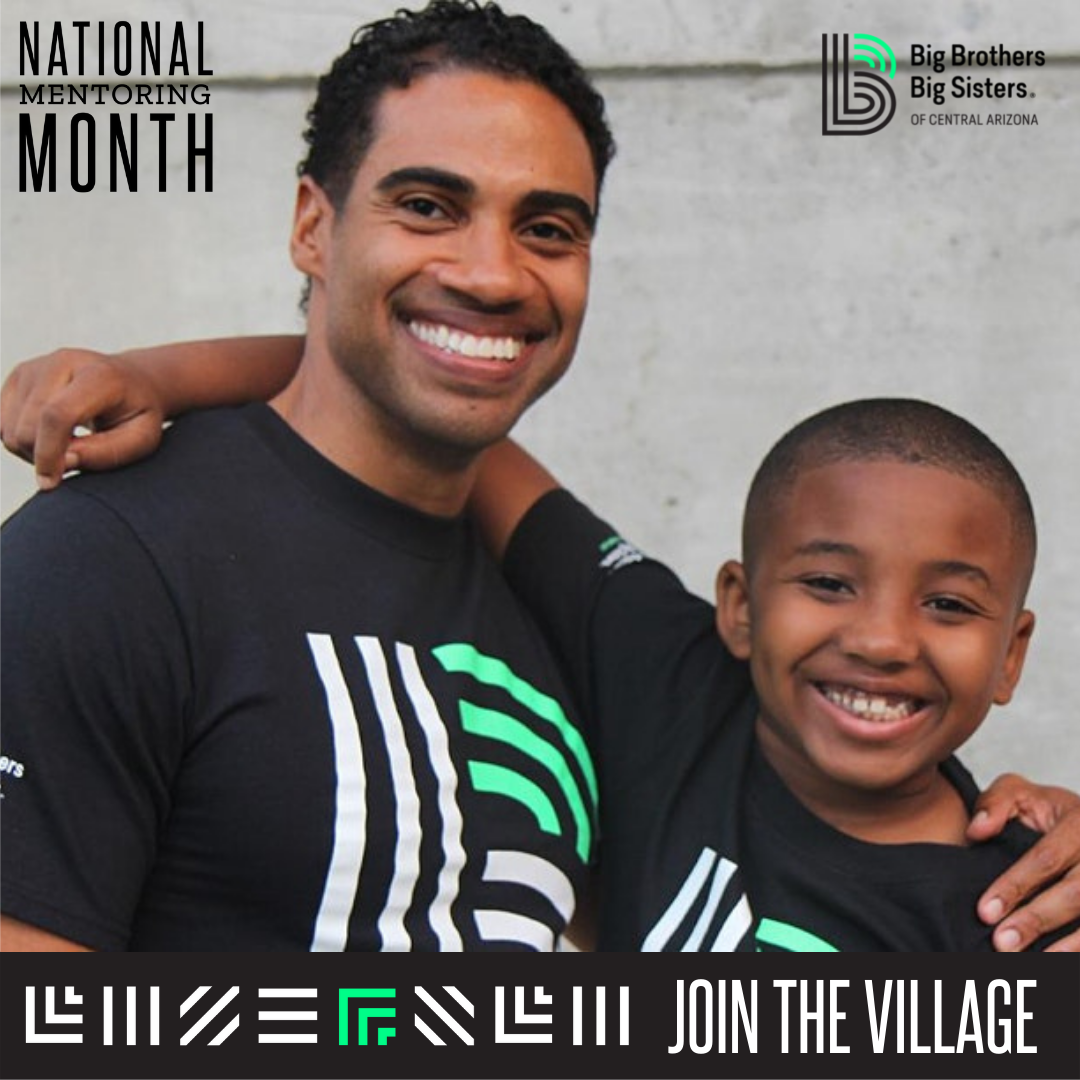 January is National Mentoring Month and we are celebrating by highlighting the importance of mentorship in diverse communities. Each one of the Littles in our program has their own unique story, challenges, and personality and deserve to be matched with a volunteer who can help guide them through their personal growth and development.
Over the past year, BBBSAZ has hosted a series of Community Dialogues with leaders from various community groups to discuss the power of mentoring in improving the lives of children. Check out the four recordings below.
The Power of Mentoring in the Native Community
Presenters Included:
Sam Taylor (Hopi) – Lead Case Manager, Native American Connections
Laura Medina (Obijwe from Grand Traverse Band) – Matriarch / Organizer / Community Advocate
Audri Mitchell (Colorado River Indian Tribe) – 58th Miss Indian Arizona, UNITY Peer Guide and Intern
Taté Walker (Mniconjou Lakota) – Two-Spirit Storyteller
Candace Hamana (Hopi) – Founder & Owner of Badger PR
Jim Larney (Seminole Nation of Oklahoma) – Director, American Indian Institute, Mesa Community College
Click here to view the full recording.
The Power of Mentoring in the Latinx Community
Presenters Included:
Adam Lopez Falk – Director of Leadership and New Donor Acquisition at Valle del Sol
Marcelino Quiñonez, MFA – Director of Educational Outreach and Partnerships at Arizona State University
Carlos Velasco – Founder of Novel Community Activators
Tida Garcia – Business Owner/School Board Member of Tolleson Elementary
Anna Tovar – Mayor of Tolleson
Manny Rios – Patrol Sergeant Avondale Police Department
Click here to view the full recording.
The Power of Mentoring in the Black Community
Presenters Included:
Ashlee Atkins – President of the Greater Phoenix Urban League Young Professionals
Tremaine Jasper – Owner/Editor of Phx Soul
Roy Tatem – President of EV NAACP
Thomas Claiborne – Director of My Brothers Keeper Collective
Geoffrey Nail – President of BBBSAZ Young Professionals Council
Click here to view the full recording.
The Value of Mentorship for Women and Girls
Presenters Included:
Keisha McKinnor – Assistant Director for the Anti-Defamation League
Sarah Tyree – MSW, Intuitive Transformations
Debbie Nez Manuel – Consultant & Founder of Morning Star Leaders
Jean Marie Navetta – Director of Inclusion and Learning at PFLAG National
Click here to view the full recording.
If you are interested in joining the Big Brothers Big Sisters community as a mentor, you can get started by signing up for one of our upcoming information sessions by clicking here.