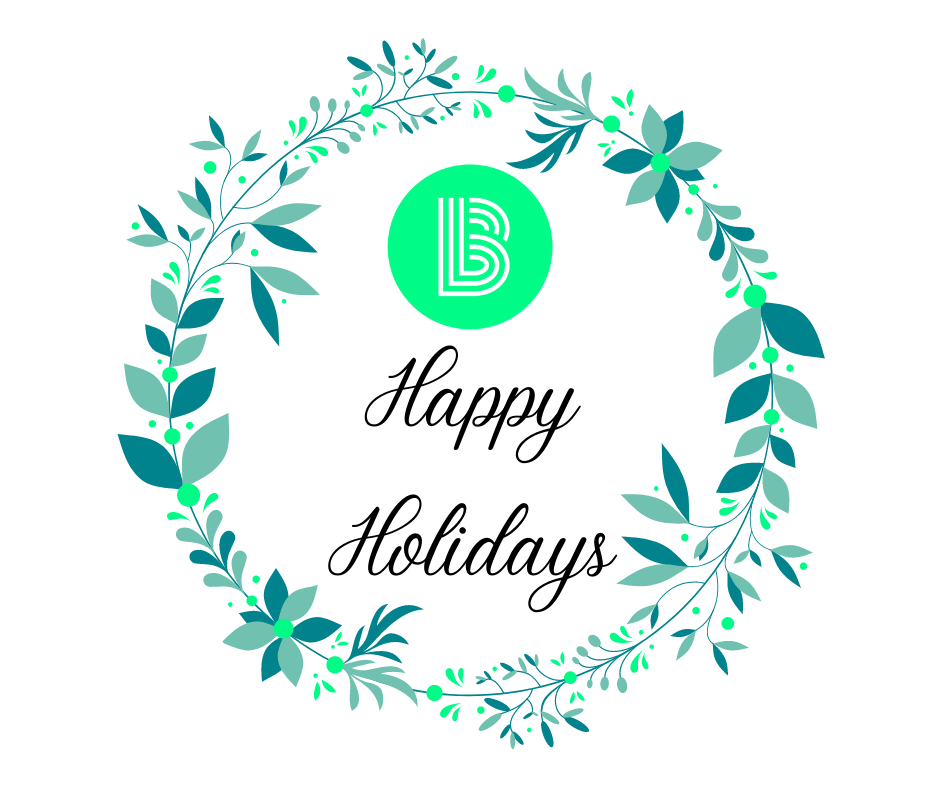 It's the most wonderful time of the year at BBBSAZ! The weather has cooled down, the holidays are just around the corner, and our community is celebrating in so many amazing ways. Here is a snapshot of just five (of so many!) wonderful things that have happened at BBBSAZ this past month.
Holiday Community Events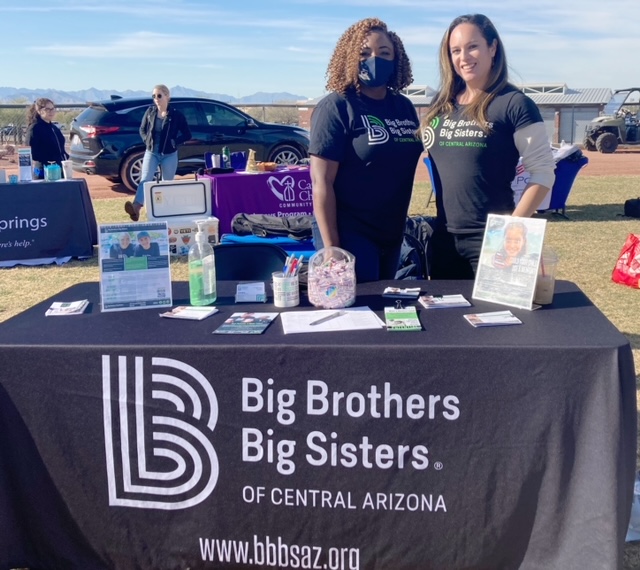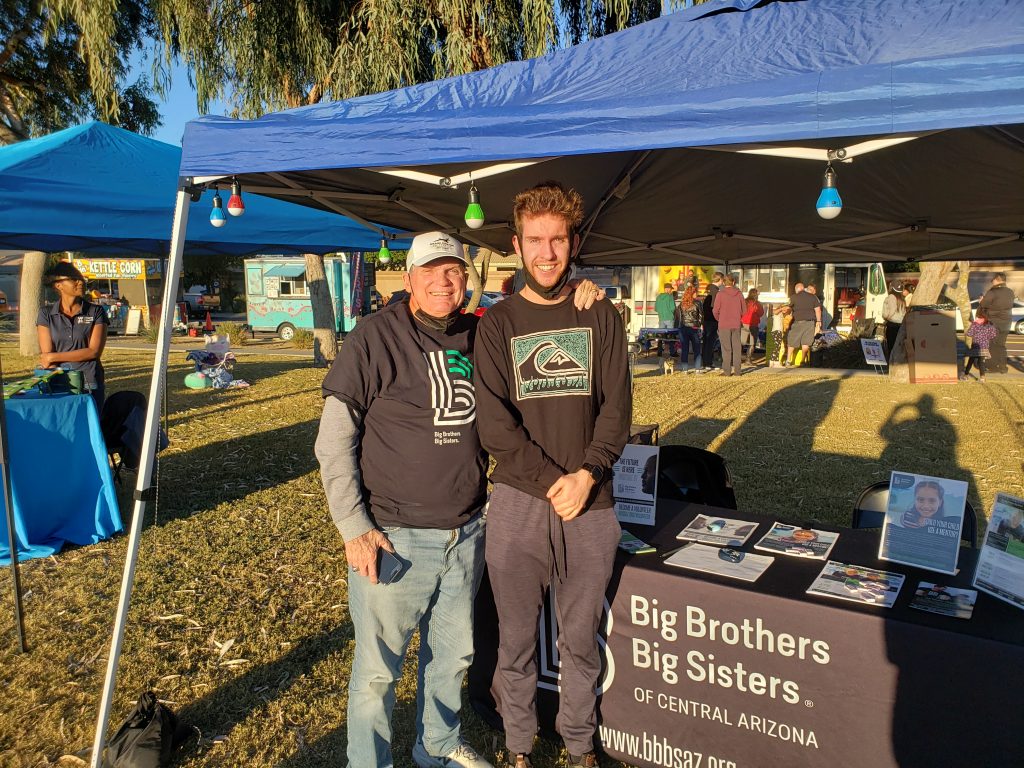 Our Community Outreach team has been hard at work attending holiday-themed events all across The Valley including the Avondale Winterfest, Peoria's Old Town Holiday Festival, and the Queen Creek Holiday Festival & Parade. BBBSAZ staff members and Big Ambassador volunteers attend these events to build awareness for our programs and recruit more mentors. With National Mentoring Month just around the corner in January, the Community Outreach team won't be slowing down any time soon, so be sure to look for us at your next community event!
Staff Holiday Party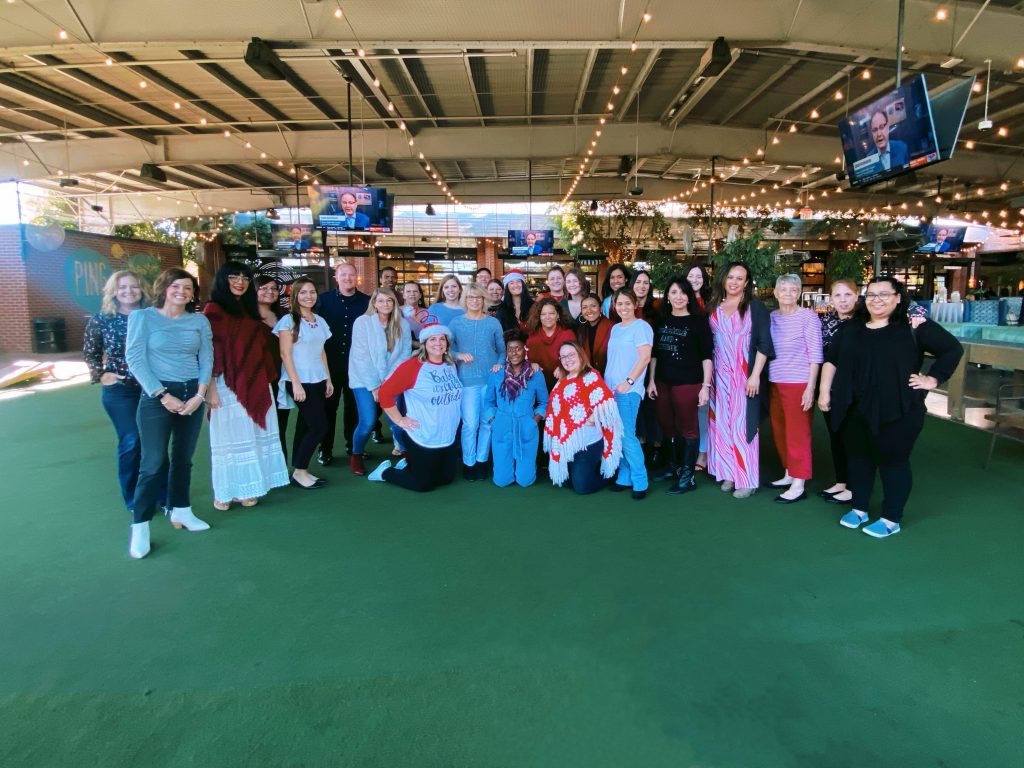 Last week, the BBBSAZ staff came together to celebrate as a team. Lunch was hosted at Culinary Dropout and Board Chair, Teresa Strunk, joined in the celebration, thanking the team for all of their amazing work this year.
Larry Party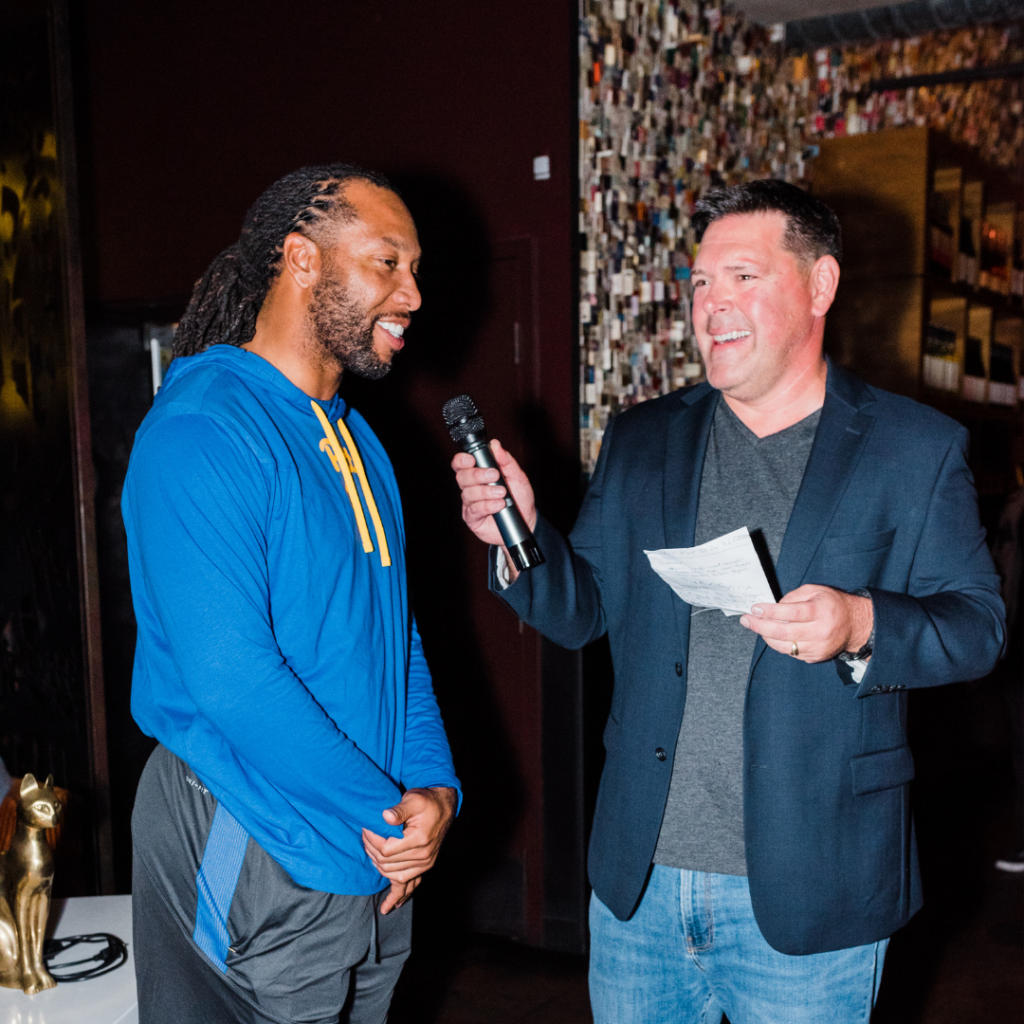 Earlier this month, 50 our of Matches were hosted by THE Larry Fitzgerald for dinner at Postinos Highland. Littles were able to ask questions of Larry, get their picture taken, and have something signed. Last year, the event was not able to be held due to COVID, making this year's event even more special.
Adopt a Family Campaign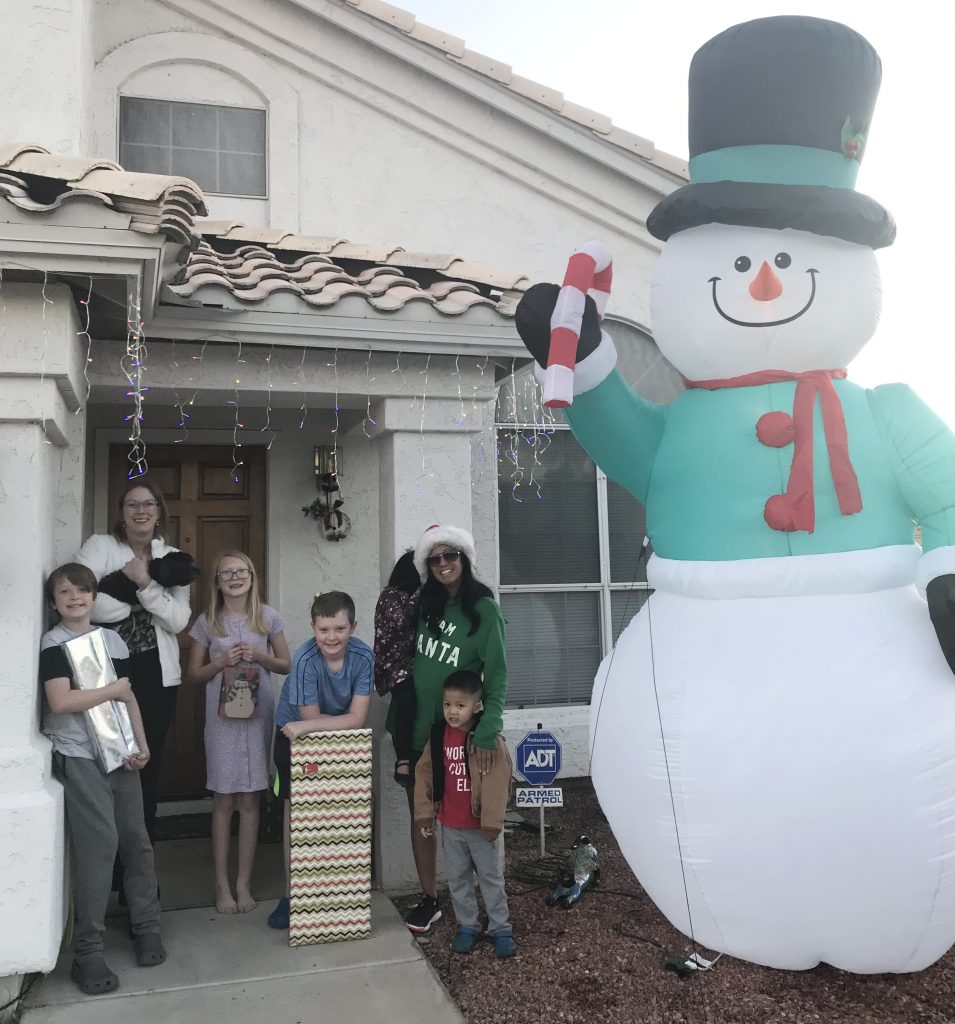 This year, 28 families had their holiday wishes come true thanks to our Adopt a Family program. These families received gifts for all children in the household (87 total!) as well as other necessities such as clothing, bedding, or cooking supplies. 27 different families and groups came together to make this happen prior to the holidays and we are grateful to each and everyone!
Family Holiday Celebration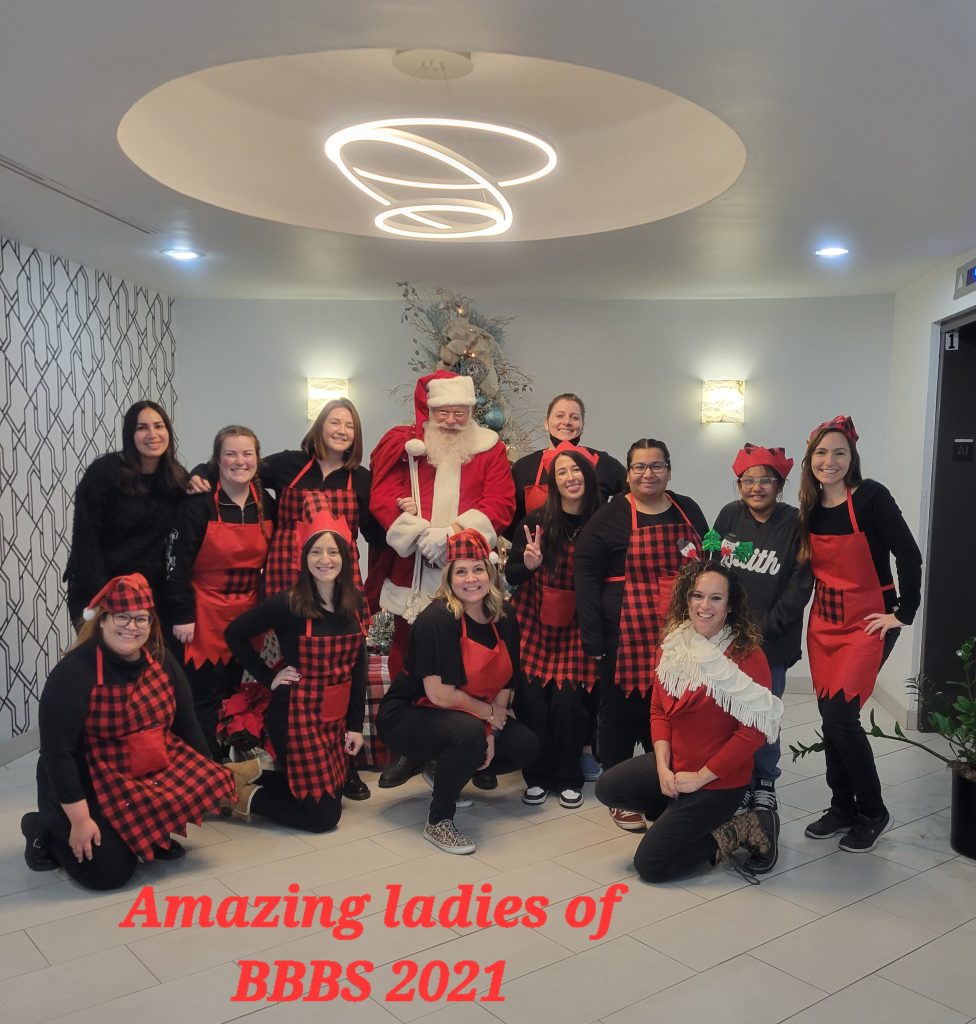 Just this past weekend, the BBBSAZ Holiday Committee partnered with volunteers from Dexcom and the Platform Dance Studio to host a holiday celebration at our office courtyard for over 100 Littles and their families. The kids spent the morning decorating cookies and ornaments, building gingerbread houses and candy cane reindeer, and sipping hot cocoa with breakfast. Santa even stopped by for a special visit and every child left with a present for the holidays!
We are incredibly grateful to our community for making these things possible. Whether you volunteer, donate, or advocate for our LIttles, thank you for being a part of the Big Brothers Big Sisters community and we hope your holiday is as wonderful as ours has been.