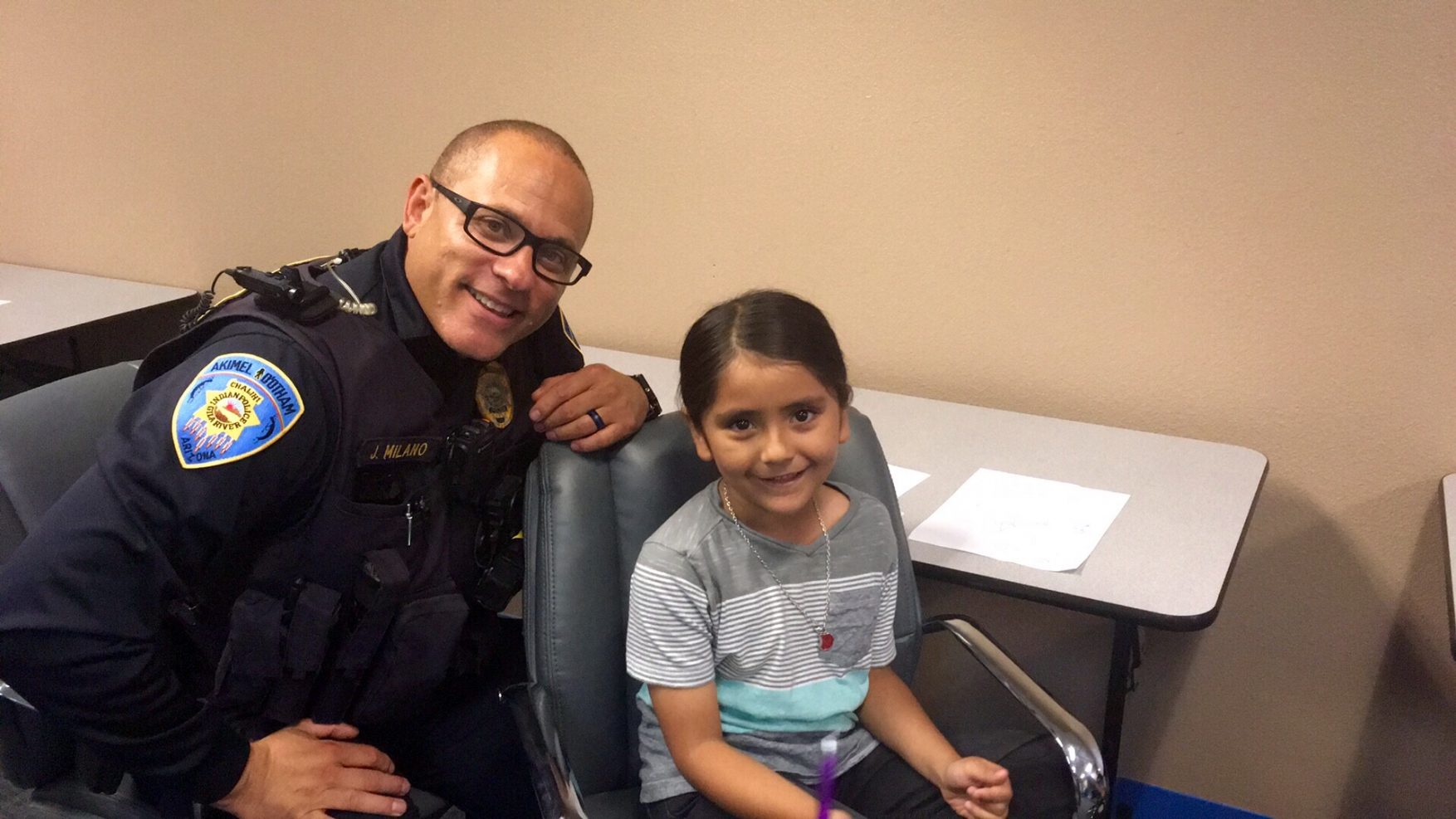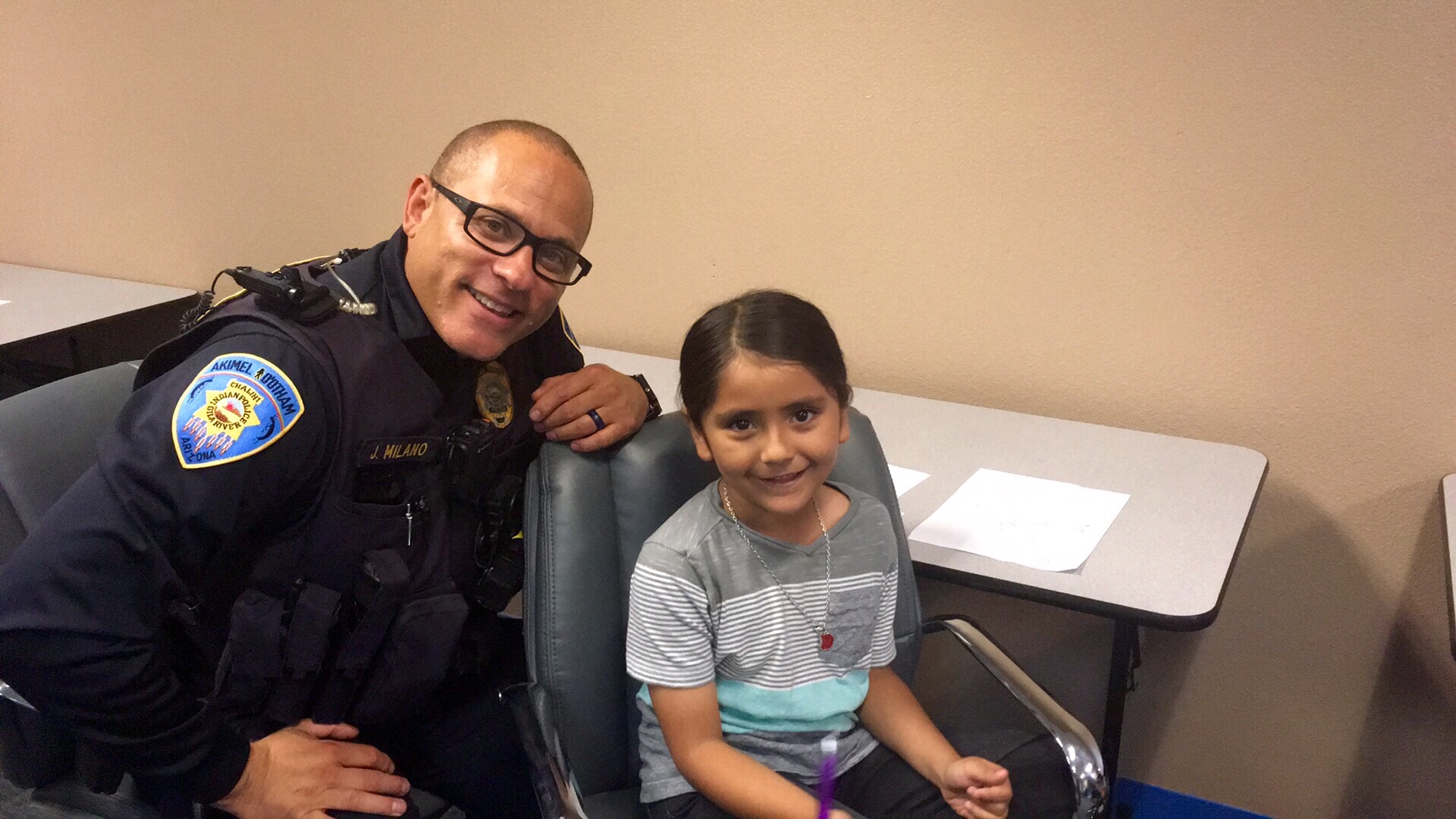 November is National Native American Heritage Month and Big Brothers Big Sisters of Central Arizona celebrates throughout the month and beyond. BBBSAZ recognizes we are on the ancestral homelands of the Akimel O'Odham and Piipash people and proudly serves our surrounding Native American communities, youth, families, and volunteers. 
In the Site-Based mentoring program, Bigs and Littles meet up at one of our partner sites, either at an elementary school during the child's lunch break or at a youth center after school. Currently, two of them are Native American Site-Based programs, Emerson and Gila River. 
At the Emerson Elementary Site-Based after-school program the Littles are Native American students and our Bigs are Native American High School students from Westwood High School. We just recently started our 2021 – 2022 school year in-person meetings just after a 1.5-year break. Three of our current High School Bigs were previous Littles in the program at Emerson! 
Our Gila River Site-Based program is held at the Sacaton Boys & Girls Club. The Littles from the community are recruited from the Sacaton Boys & Girls Club and our Bigs are officers from the Gila River Police Department. This program is currently on pause due to COVID-19 restrictions in the Gila River community. Our 2021 Site-Based Big of the Year is matched in this program, you can view his story here.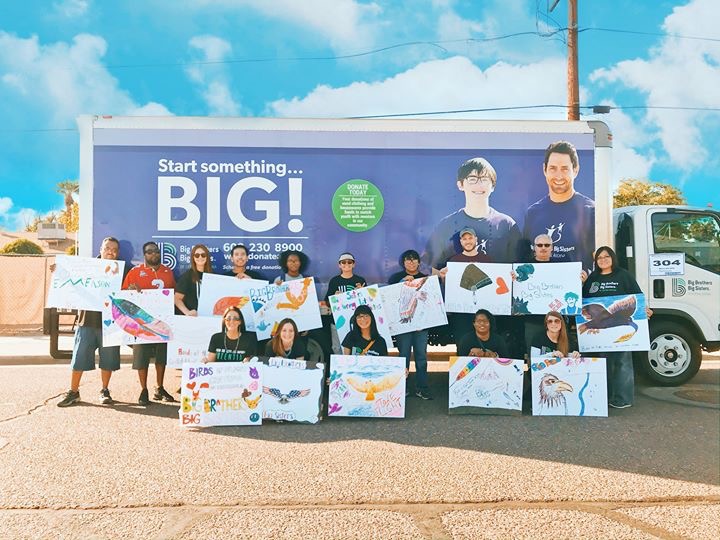 We value partnering with community partners who have visited our sites to provide additional learning opportunities for our youth including Native Health, Miss Colorado River Indian Tribe, Kaalogii Kisses, the Mesa Fire Department, and the Mesa Community College Dance Partner. 
For 5 years, we have also participated in the Native American Connections Parade. The matches in our Site-Based programs decorate signs each year for the parade, while some matches, staff, and community friends join us in showing their support for BBBSAZ and the community.  
Below is a list of some of the exciting ways BBBSAZ has partnered with the Native American community throughout the years. 
2021 Tribal Partnership Coordinator, Bobbi Rose Nez celebrates 15 years with BBBSAZ.  
2021 Site-Based Big of the Year – Gila River Site-Based Program, Officer James Milano 
2020 Site-Based Big Brother of the Year – Gila River Site-Based Program, Officer Jeffrey Hunter
2020 High School Big Brother of the Year – Emerson Elementary Site-Based Program, Octavius Normand
2020 High School Big Sister of the Year – Emerson Elementary Site-Based Program, Sara Blackwater 
2020 Agency hosted the well attended "The Power of Native American Mentoring Panel" as part of the Virtual Community Dialogue Series   
2015 High School Big of the Year – Salt River Site-Based Program, Paige Martinez
2013 Tribal Partnership Coordinator and Big Sister, Bobbi Rose Nez, and Little Sister Audri attended the 30th annual Rural Providers' Conference (RPC) in Fairbanks, Alaska, sponsored by the National Intertribal Youth Summit, a program of the U.S. Department of Justice and the National Congress of American Indians
2012 Attended the National Inter-tribal Youth Summit in Washington DC with 2 High School Bigs from our Fort McDowell Site-Based Program