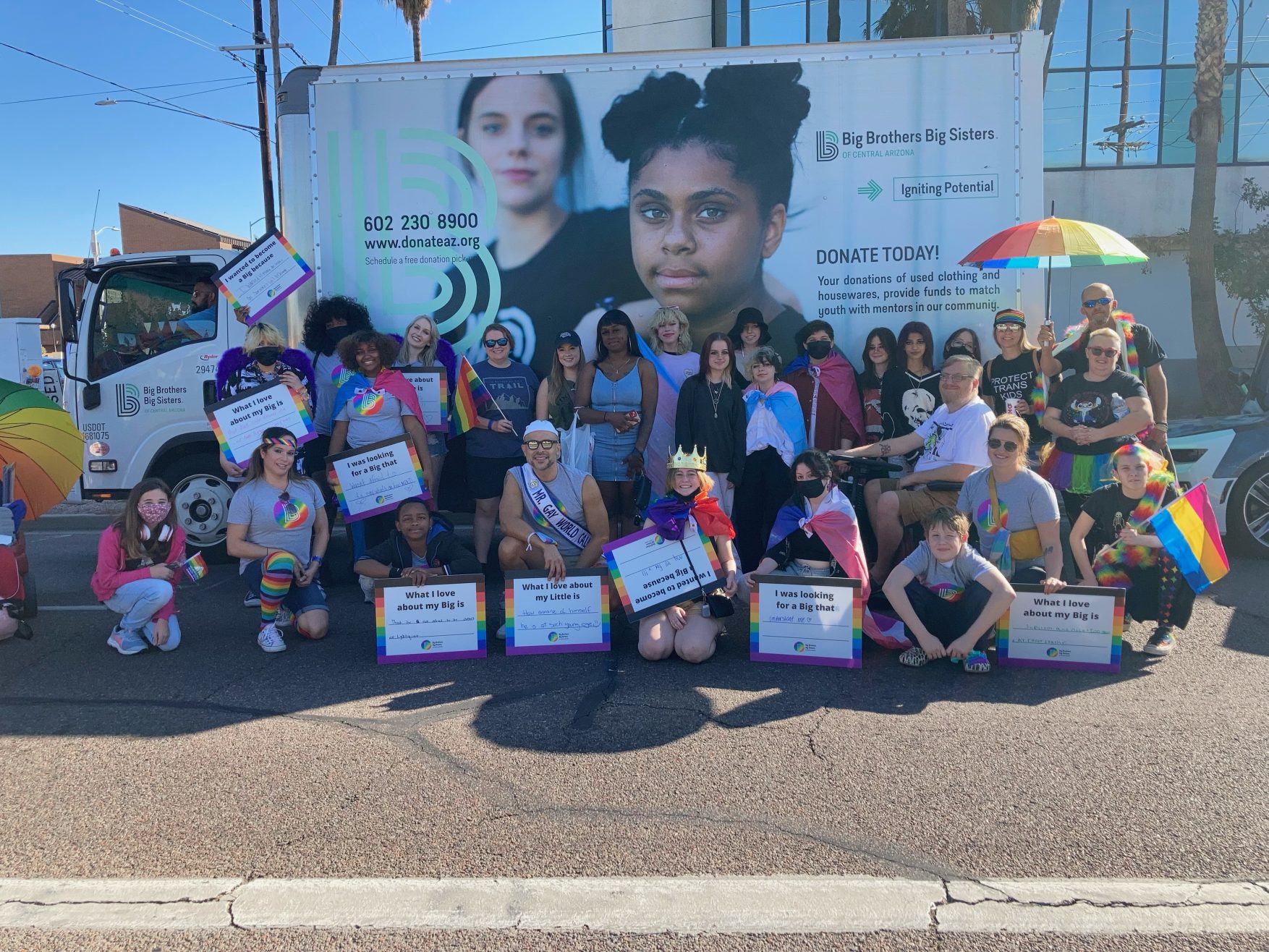 On November 6th and 7th, 2021 a large team of matches, staff, and other volunteers represented BBBSAZ at the Phoenix Pride Parade and Festival. As an organization dedicated to inclusiveness, Big Brothers Big Sisters of Central Arizona values and celebrates the diversity and individuality of every child, volunteer, employee, board member, family, and community partner. With this in mind, BBBSAZ wanted to show up BIG for Pride this year.
Early Saturday morning, a BBBS Donation Center driver brought a branded truck to drive alongside the group in the parade. Six matches, along with their family members, and our staff marched the entire route. The team passed out rainbow flags with information on our LGBTQ Mentoring Program to parade attendees. The matches also carried signs that identified their favorite things about their Big/Little. The group felt energized and excited about the love and support they felt from everyone they walked past.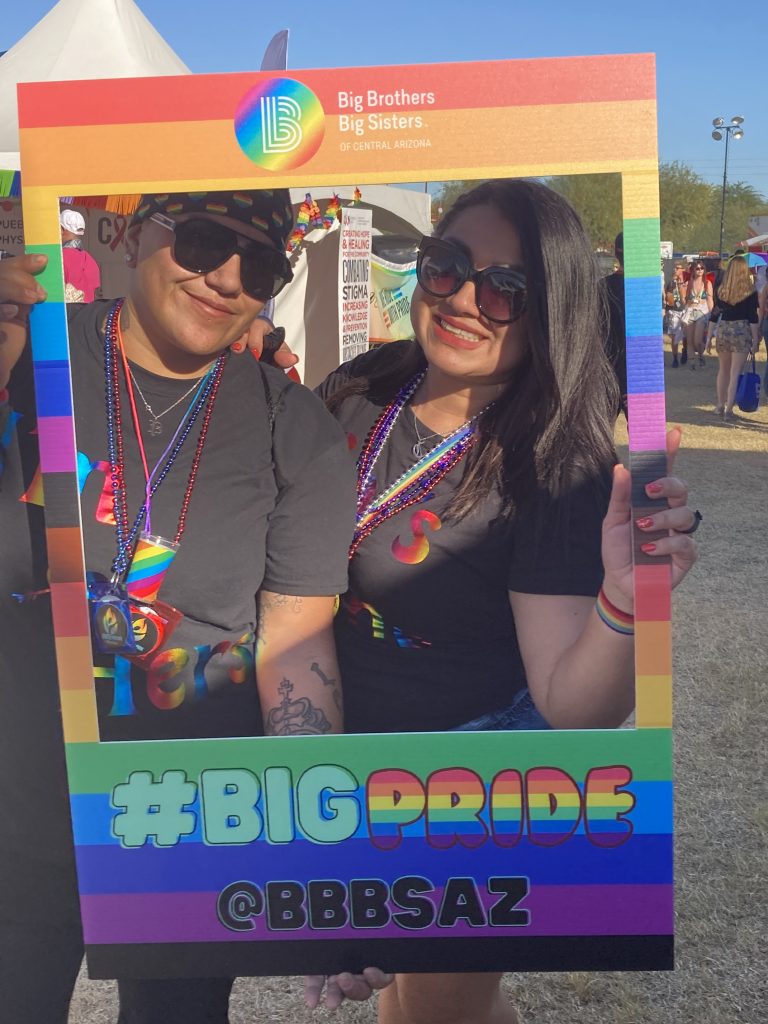 Meanwhile, in the Festival area, another group of staff and volunteers were setting up a recruitment booth. The agency is in need of both youth and mentors for our LGBTQ+ focused mentoring program at one n ten. To learn more about this program, please visit our website: https://www.bbbsaz.org/lgbtq/.
Once the parade ended, the booth was flooded with participants interested in learning more about the agency. The vibe of the Pride Festival was incredible! People were so kind and engaging – they showed genuine interest in helping youth in our community. There were also many parents/guardians interested in enrolling their child.
All in all, the event was a huge success. Over the course of two days, we received more than 23 pages of inquiries. Lots of potential volunteers! With more than 200 kids currently on our waiting list, we need volunteers throughout the Valley. If you are interested in joining BBBSAZ as a mentor, please sign up for an upcoming Virtual Information Session: Click here