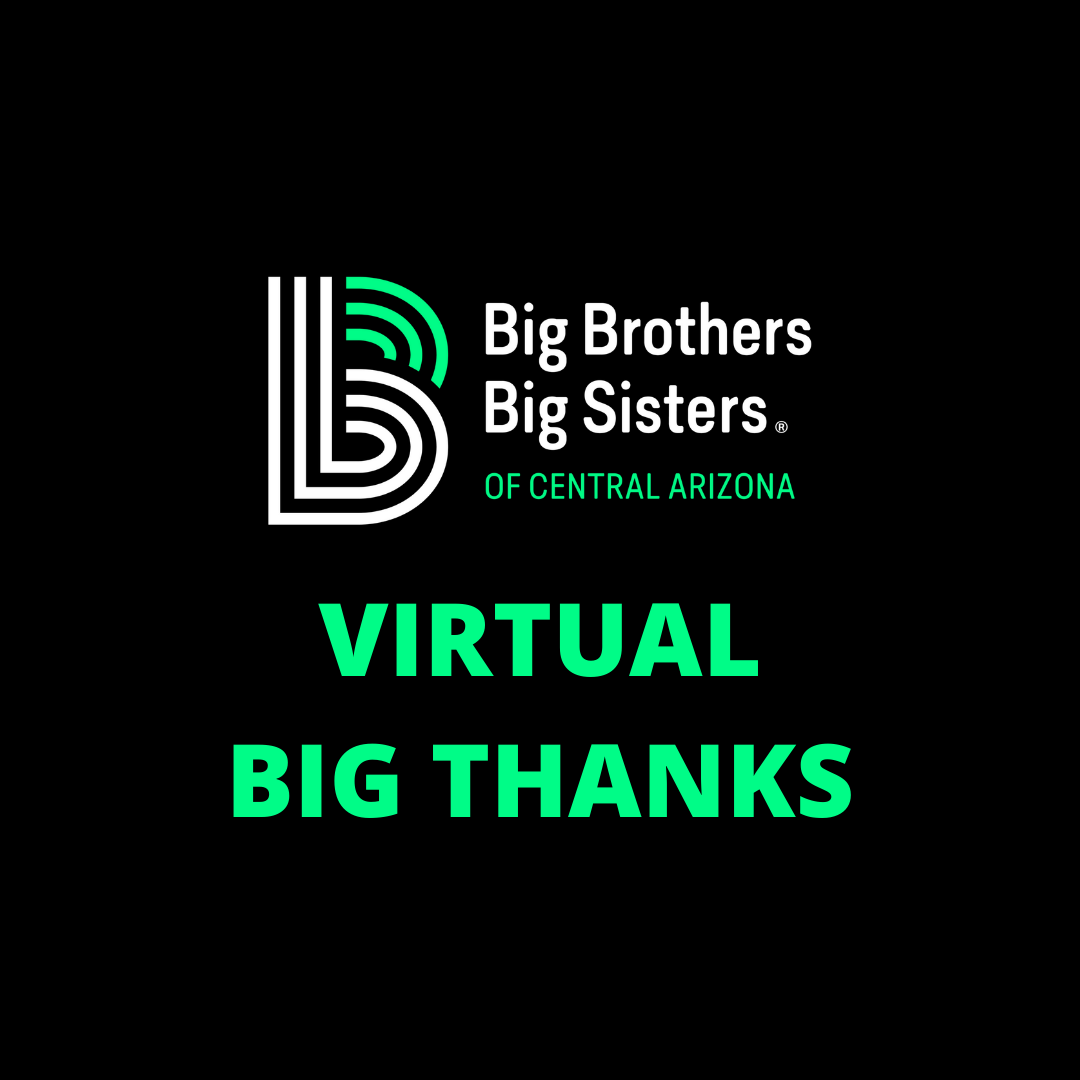 The Big Thanks is an award ceremony to recognize and show appreciation for our Big Brothers and Sisters who graciously volunteer their time to be mentors to Littles. The individuals recognized at this event have been nominated by their Program Specialists for going above and beyond as mentors. Big Thanks Awards take place every quarter and have been celebrated for 20 years! 
Earlier this month, BBBSAZ staff joined with Board members and others for a Big Thanks celebrating some amazing Bigs. Each of the Program Specialists announced the Big they nominated, the name of their Little, and how long the Big and Little have been matched. Each Program Specialist expressed their appreciation and gratitude to the Bigs, explained why they deserved to be nominated,  and also read kind words directly from the Littles and the Little's parent or guardian. The Bigs themselves were then given an opportunity to share their current experiences of being a mentor. Many shared how much they enjoyed being a mentor, how having a Little had improved their lives, and that their Littles had become like family. The ceremony closed with a short video clip of pictures of these Bigs and with their Littles together in the community. 
The event was emceed by Director of Community Based Mentoring, Andrea Petrof. "Big thanks is one of my absolute favorite events. It fills my soul and reminds me why I have been here for over 20 years. These everyday people, giving just a moment of their lives to show a child their true potential speaks volumes. It truly is a touching evening." says Andrea.
Not only was the award ceremony impactful and moving, the Big Thanks also gave insight into the impact these Bigs have made on their Littles' lives (and vice versa); and even on the Littles' family lives. Big Thanks is a small way to say thank you to the mentors who are making such a huge impact in the lives of Littles throughout our community. 
If you've been thinking about becoming a Big, sign up for one of our upcoming volunteer info sessions at www.BBBSAZ.org/VIS.