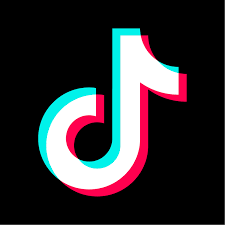 Is your Little interested in joining our TikTok Launch Team?? We are launching a TikTok account used specifically to help us recruit more Littles. We would like to pilot this with current Littles (aged 13+) who can help us highlight why being a Little in our program is AWESOME! Can you and your Little help?? All matches that participate will get 2 FREE movie tickets!
In order to keep our Littles safe and our content positive, we have created a list of simple guidelines to follow. Our account will also utilize enhanced Privacy features so that videos will not be able to be downloaded.
Guidelines for Matches/Little Participants:
Age requirement: Participating Littles must be 13 years or older
BBBS needs to have a parent/guardian release for social media on file
Please don't include any personal information (i.e. phone number, address, etc.) in your video(s)
Please use appropriate and positive content only

Videos can be of just the Little or the Little with their Big
Videos can utilize appropriate photos of the Little on their own or with their Big
Please be aware of your surroundings (i.e. utilize an appropriate background/backdrop)
Please refrain from offensive language or gestures

Please use appropriate music

no swear words or bad language (even if it is utilized in a current trend!!)

Appropriate clothing/attire

If you have a Big Brothers Big Sisters shirt, please feel free to sport it

BBBSAZ reserves the right to remove content from our page at any point
Please remember to be yourself, get creative and have fun!
To re-iterate the most important thing is to HAVE FUN!! Show us what BBBS is all about. Best practice is to use one of the trending (family-appropriate) songs for your background. All posts should include the following tags IN ADDITION to the tags that make sense for your content: #fyp #foryourpage #bbbsaz #LittleSistersNeeded.
We are happy to provide content ideas or you can create on your own using your match style!!
Please see our TikTok for the first few ideas:
Interested?? Email Jessica Whitney, VP of Development and Marketing to get started! jwhitney@bbbsaz.org
***Guidelines created from research by BBBS staff. Resource material available upon request.