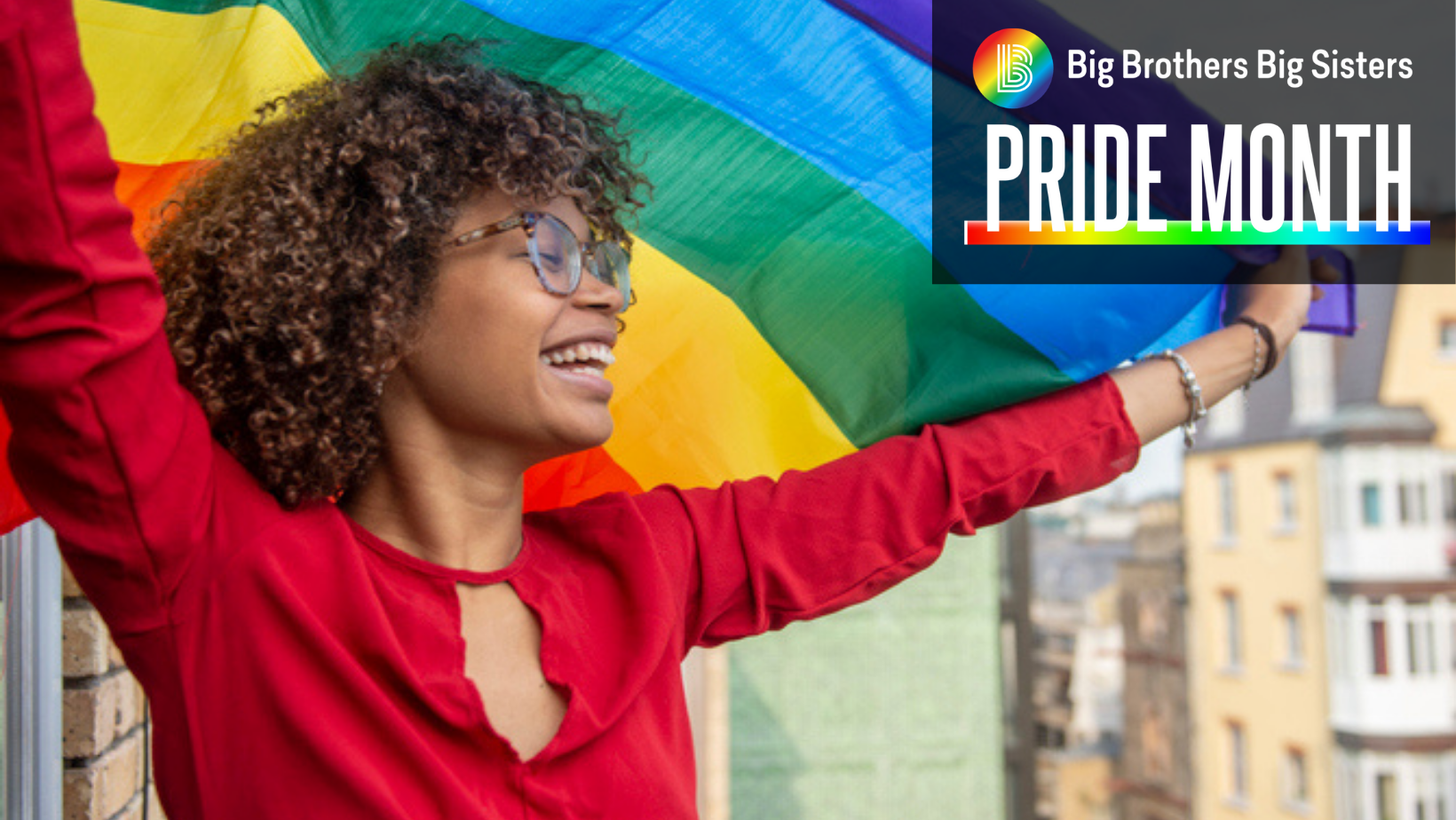 June is Pride Month! Pride Month is an annual month-long observance of lesbian, gay, bisexual, transgender, and queer (LGBTQ) history, and the history of gay rights and related civil rights movements.
Big Brothers Big Sisters of Central Arizona (BBBSAZ) proudly serves the LGBTQ community. Our LGBTQ Youth Mentoring program, funded primarily by the Altria Group, is a national pilot that includes 20 BBBS agencies. Working with intentionality, our goals include enhancing awareness of LGBTQ-focused issues and best practices through training and guidance; and integrating LGBTQ-informed mentoring practices, policies, and procedures, as well as, anti-bullying, self-advocacy, and identity exploration. To learn more about our National initiative please review our LGBTQ Supplement to the Elements of Effective Practice for Mentoring.
Since entering the pilot program, BBBSAZ has partnered with local leaders within the LGBTQ community including those at one n ten. One n ten works to serve LGBTQ youth and young adults by providing empowering social and service programs. Through our collaborative Site-based program, LGBTQ youth are matched with LGBTQ and Ally Bigs in the community. They meet regularly at the one n ten community center. 
Throughout Pride month BBBSAZ will be sharing stories of our LGBTQ matches along with providing resources and education for our staff, matches and the community.
Join BBSAZ and one n ten on June 5th for free virtual training on supporting LGBTQ youth. Topics will include a review of basic LGBTQ+ concepts around gender identity, gender expression, and sexual orientation. Attendees will learn best practices to develop supportive relationships and inclusive environments. For more information and to RSVP please click HERE.
Later in the month, Big Brothers Big Sisters of America will host a Pride Month: Race, Relationships, and Resources webinar in June. Please check our Facebook page often for updates on this event and other Pride Month activities.