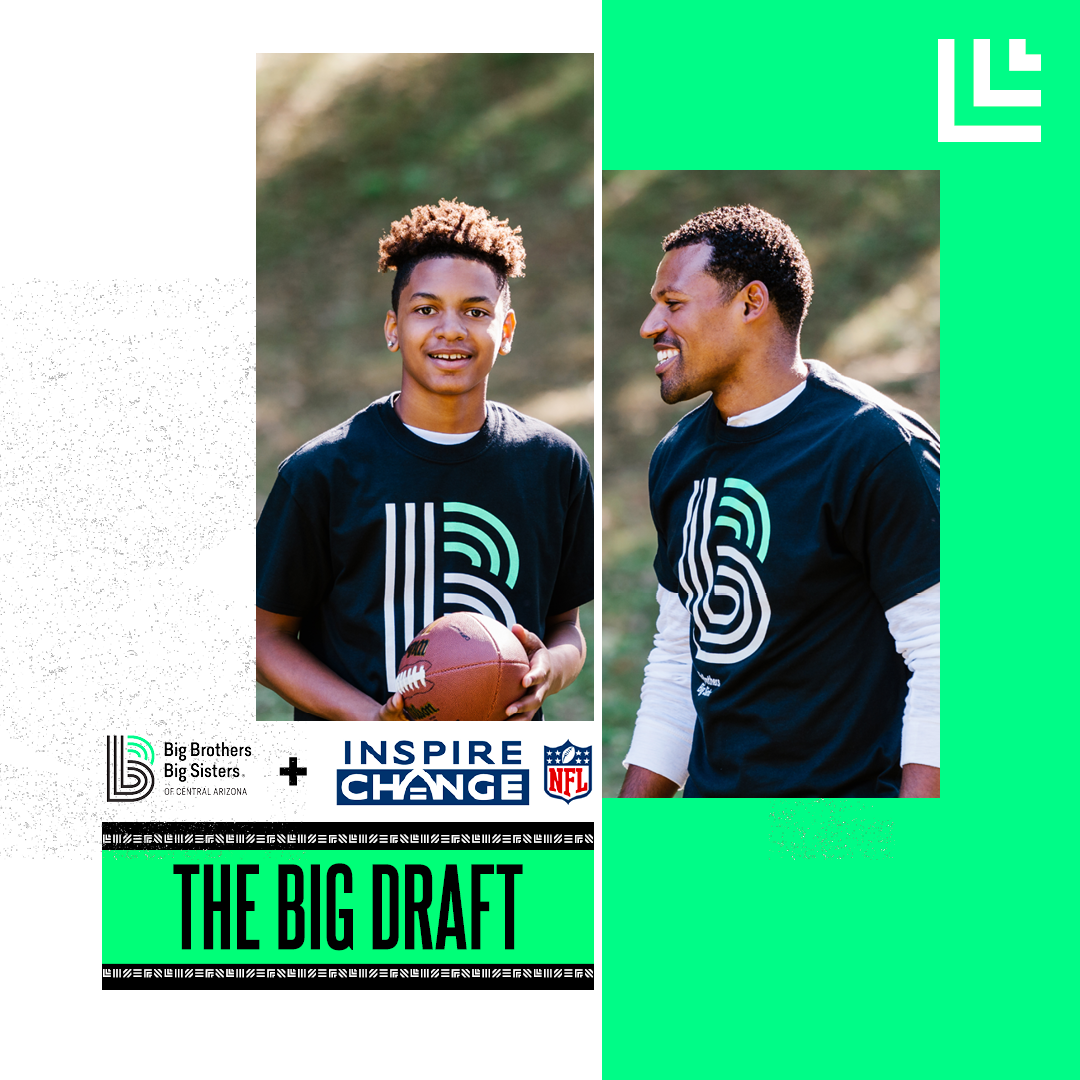 Big Brothers Big Sisters of Central Arizona has teamed up with the NFL to join their Inspire Change Initiative. Through Inspire Change, the NFL supports player-led efforts to engage with team owners, public officials, law enforcement, academic institutions, community partners, and others to identify meaningful ways to strengthen local communities and the greater society. Since the launch of the league's social justice initiative, more than $95 million in grants have been awarded to social justice organizations as part of the NFL's Inspire Change initiative. Big Brothers Big Sisters was one of 20 nonprofits to be awarded an Inspire Change grant.
So now that you have some background on our partnership with the NFL this is where you come in! On February 8th we officially kicked off our NFL Big Draft recruitment campaign. Now, before your mind starts to take a deep dive into thinking that this is an opportunity for you to throw touchdown passes to Larry Fitzgerald let me explain what this campaign is all about. The NFL Big Draft campaign is geared toward finding the next generation of great Bigs. The good news is everyone is a first-round pick!
There are over 100 little brothers on our waitlist, waiting for a BIG. Every Big that applies and is matched between now and April 26th will be exclusively invited to the BIG Draft, an event celebrating our BIGS. But wait there is more! You can also be invited to the BIG Draft by recommending someone you think would be a great draft pick. Trust me when I say you are not going to want to be on the sidelines for this one. So it's time to get in the game and help us draft the next great BIGS to help us ignite the full potential of youth all across our community!