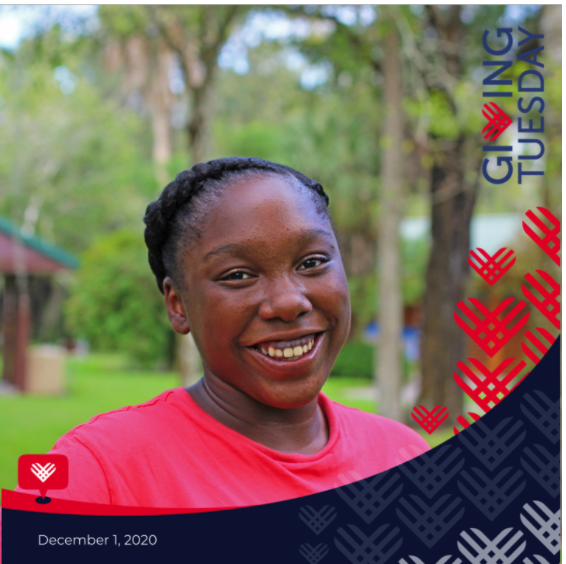 Each year the Tuesday following Thanksgiving is set aside as a day honoring philanthropy and giving. Celebrated throughout the world, Giving Tuesday seeks to unleash the power of people and organizations to transform their communities and the world.
On December 1st, BBBSAZ carried out a Giving Tuesday campaign in support of our over 1,000 Matches. Throughout the course of the campaign, over $11,000 was donated by dozens of community supporters who believe in the power and potential of youth.
One donor wrote along with their gift, "You've made a world of difference in my life and I want to honor you this holiday season by making a gift to the organization that helped transform our lives and bring us together as a family."
BBBSAZ also received a generous matching gift from The Pharos Foundation in the amount of $10,000. The Pharos Foundation's mission is to strengthen our country by ensuring all students receive a quality educational experience at an early age and families have the freedom to choose from a variety of educational opportunities throughout their child's academic career. The foundation seeks to fund programs and implement systemic changes that will result in access to quality educational opportunities for all students, especially those from lower socio-economic backgrounds.
"Campaigns like Giving Tuesday provide critical funding for our programs all year long." says BBBSAZ's Director of Development, Adrian Jamieson. "Our donors help us reach the youth in our community who can benefit from having a mentor the most. We are very grateful to have such a dedicated community of support."
The dollars raised on this Giving Tuesday go towards ensuring that all the Littles in our programs can receive the support of a mentor as long as they need it, with no cost to their family.