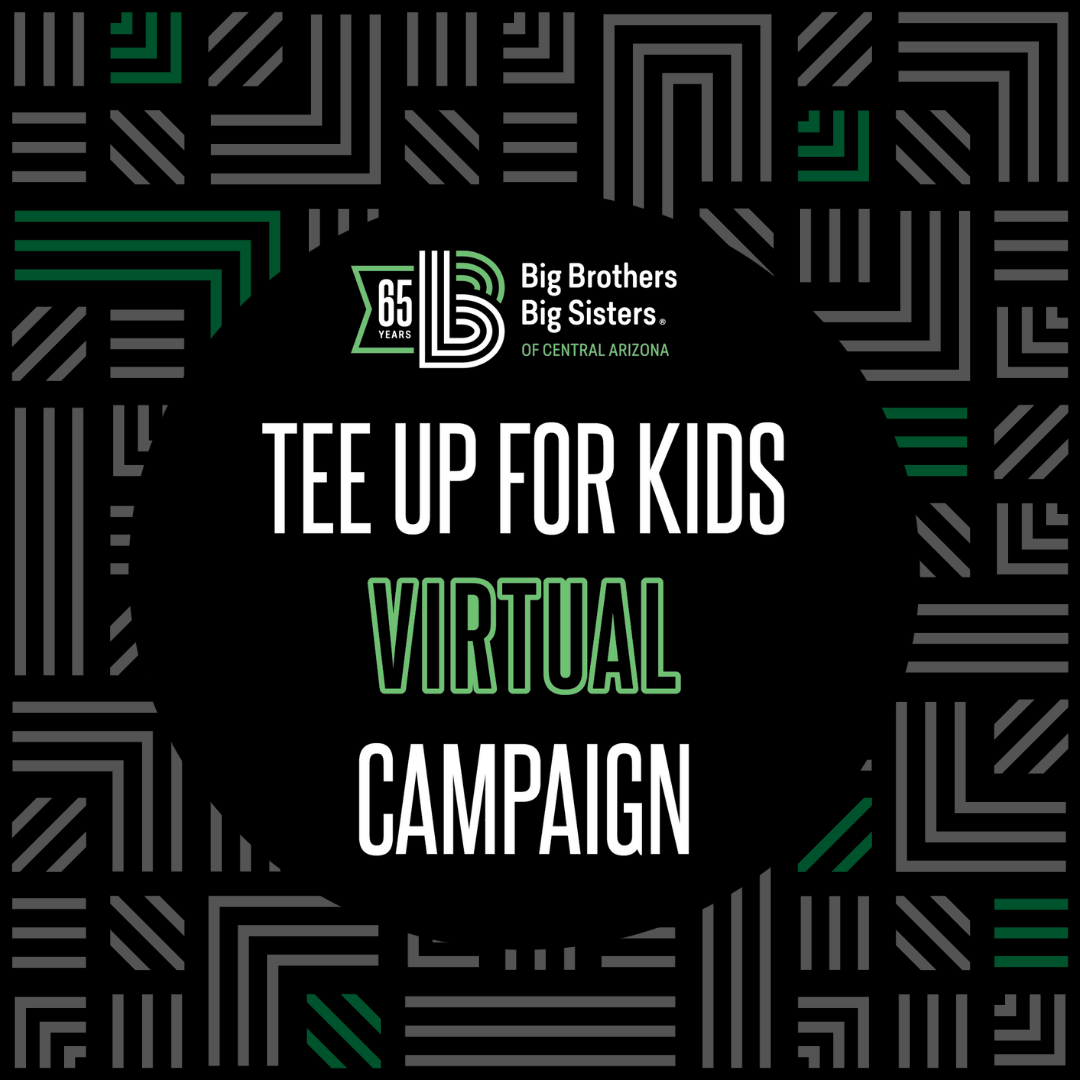 Each year in June, BBBSAZ partners with community supporters to host the Tee Up for Kids event at Topgolf in Scottsdale. But with the number of Coronavirus cases on the rise across the state, BBBSAZ made the difficult decision to transform this annual event into a month-long peer-to-peer online giving campaign.
The campaign engaged 50 individual supporters each running their own virtual fundraisers and was supported by several corporate partners as well, including Alliance Bank of Arizona, Cox Communications, and Fry's Food Stores. DEPCOM Power also supported the campaign as the Presenting Sponsor for the third year in a row.
"DEPCOM is honored to be able to support BBBSAZ through its virtual campaign this year," said John Schroeder, Executive Vice President of Plant Operations and President of DEPCOM G.I.V.E.S. "With the challenges being faced across the nation, we know how important it is to continue our support of BBBSAZ so that they can continue the amazing work they do to enrich the lives of children."
Through the combined efforts of these community partners and individual supporters, the campaign raised close to $37,000 in just one month!
The fundraisers joined in celebration during a virtual awards ceremony on June 5th. Prizes were awarded to top overall fundraisers, the person who received the most individual gifts, and the top volunteer Big fundraiser. Hosted by the campaign's Chair, Nick Boggs, the event also included trivia and a mission moment, given by Big Sister Vashi Worley. Vashi, who has been matched with her Little Sister Lexus since 2017, shared how the two have been staying connected during this time of social distancing.
The funds raised during the Tee Up for Kids virtual campaign could not have come at a more critical time, allowing BBBSAZ to continue serving the youth in our programs as they and their families navigate the additional hardships brought on by the Coronavirus pandemic.