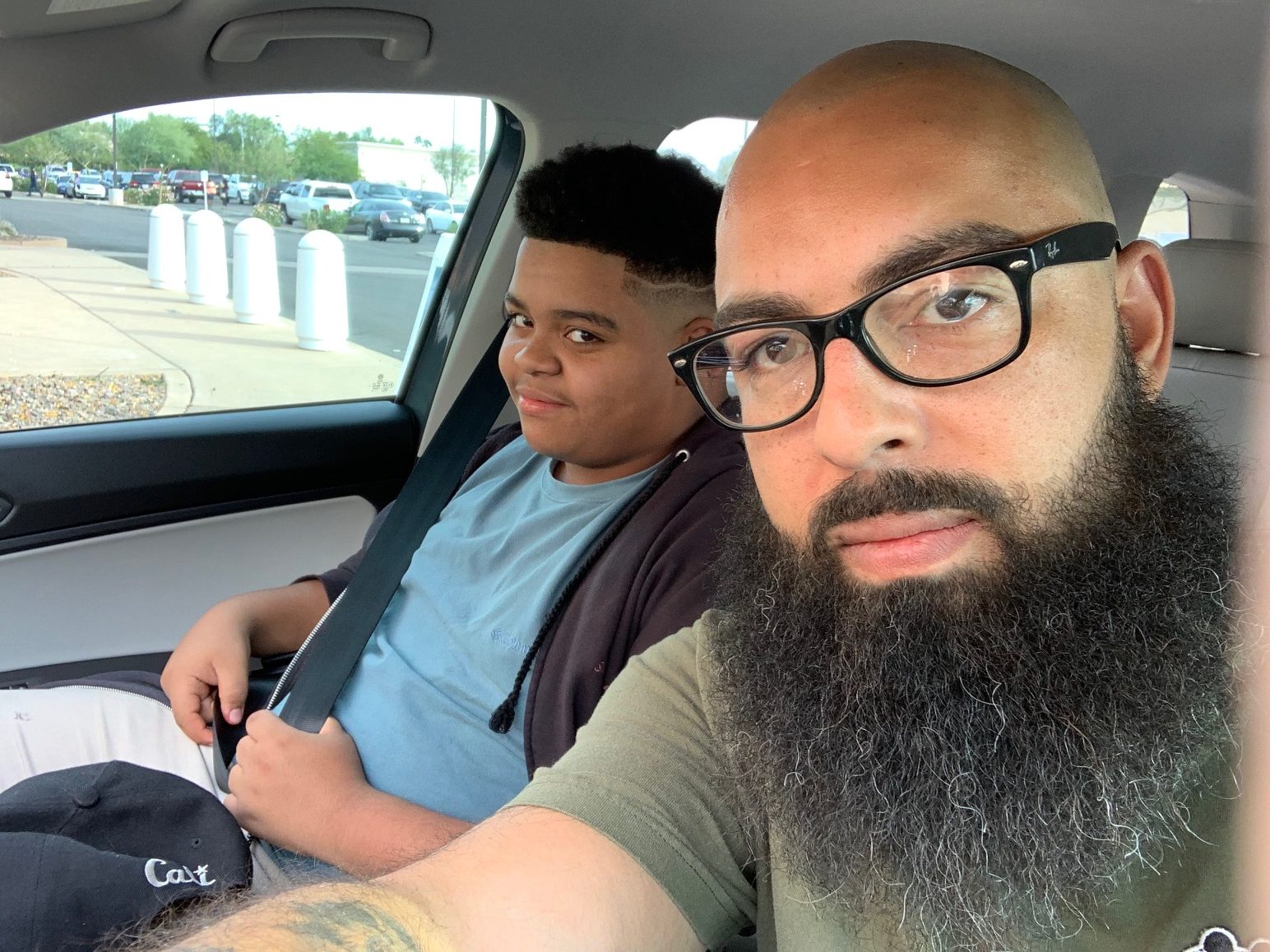 We received a wonderful email from Big Brother Richard describing an incredibly impactful outing with his Little Brother Eddie. Please see his email below. 
"First and foremost I want to thank BBBSAZ for the opportunity to be a Big Brother. I haven't felt a bond stronger with my Little than I did this weekend and for that I am grateful.
I am writing today to share of a recent experience as a Big Brother. This weekend before picking up my little brother Eddie for our weekly visit I met with his parents. We discussed the protests that were happening all over our country and more specifically here in Arizona. I talked to them and shared my recent firsthand experience as a protestor at a gathering earlier that weekend. I asked them their thoughts and how they felt about Eddie being involved in the protests. They were open to the idea as long as it was a safe environment for him. That day I took Eddie to a protest in downtown Phoenix at Encanto Park.
On the way to the park he and I had conversations about racism, current events that involved racism, we discussed police brutality and talked about the death of George Floyd. Eddie and I both happen to be of mixed race with both of our fathers being black so the topic of racism is a very relatable topic for both of us. I also feel that I can easily share my life experiences in a constructive way.
When we got to the event my little brother asked many questions from the signs he read to the messages he heard being chanted from the protestors.
We stayed for a little while before we decided to head home. On our way back I asked him how he felt about what was going on and he said he felt angry. I validated his feelings letting him know that it's ok to be angry and being involved as we were that day was a constructive way to deal with his anger. I let him know that his voice when combined with the voices of many others is very loud.
Eddie isn't always the most vocal so I wasn't sure how much it meant to him to be at the protest. Later that day his feelings were made abundantly clear when he changed his Facebook profile picture to a message that was the most prevalent message at the protest: Black Lives Matter.
Our relationship has been accentuated with many amazing my moments like this one but none quite as personally impactful as this. I look forward to my time with Eddie and again cannot express my gratitude for the experience that BBSAZ has granted me. The time that I've spent with Eddie has changed my life and I hope that it has for Eddie as well."