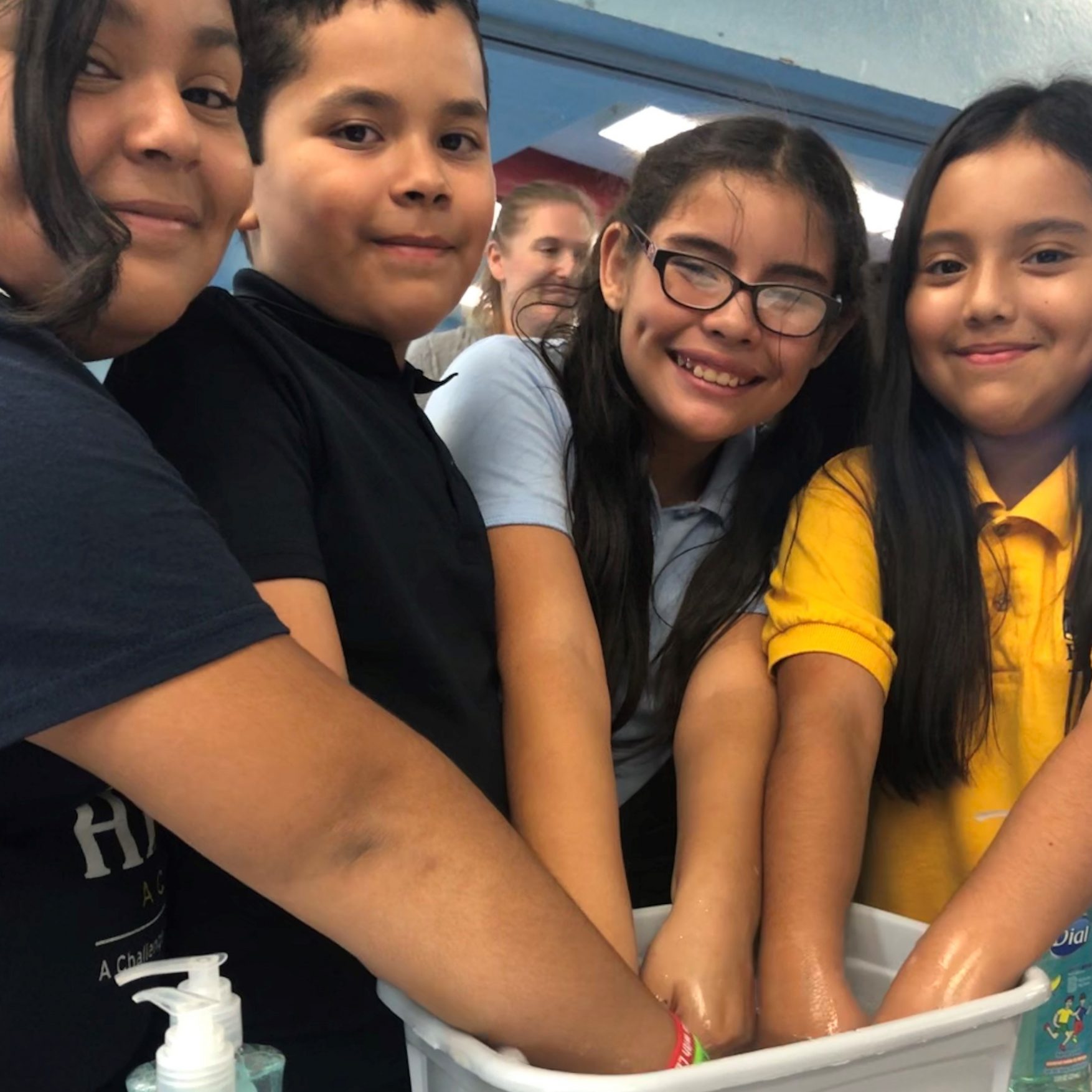 Global Handwashing Day with Dial was a success! In celebration of #GlobalHandwashingDay, Big Brothers Big Sisters of Central Arizona partnered with Dial and their Healthier Futures program to help our Littles learn how easily germs can spread and the best way you can keep them germ-free is through handwashing!
Through this program, Littles were able to get down and dirty while learning all about the importance of keeping clean hands. Using glitter to represent how easily germs are spread, the Littles got to experiment with how to get rid of germs. Through trial and error, our Littles learned that the best way to keep clean is with thorough hand washing using water and soap. This activity definitely left a lasting impression on the kids and we are confident that our Littles will go on to practice proper handwashing habits.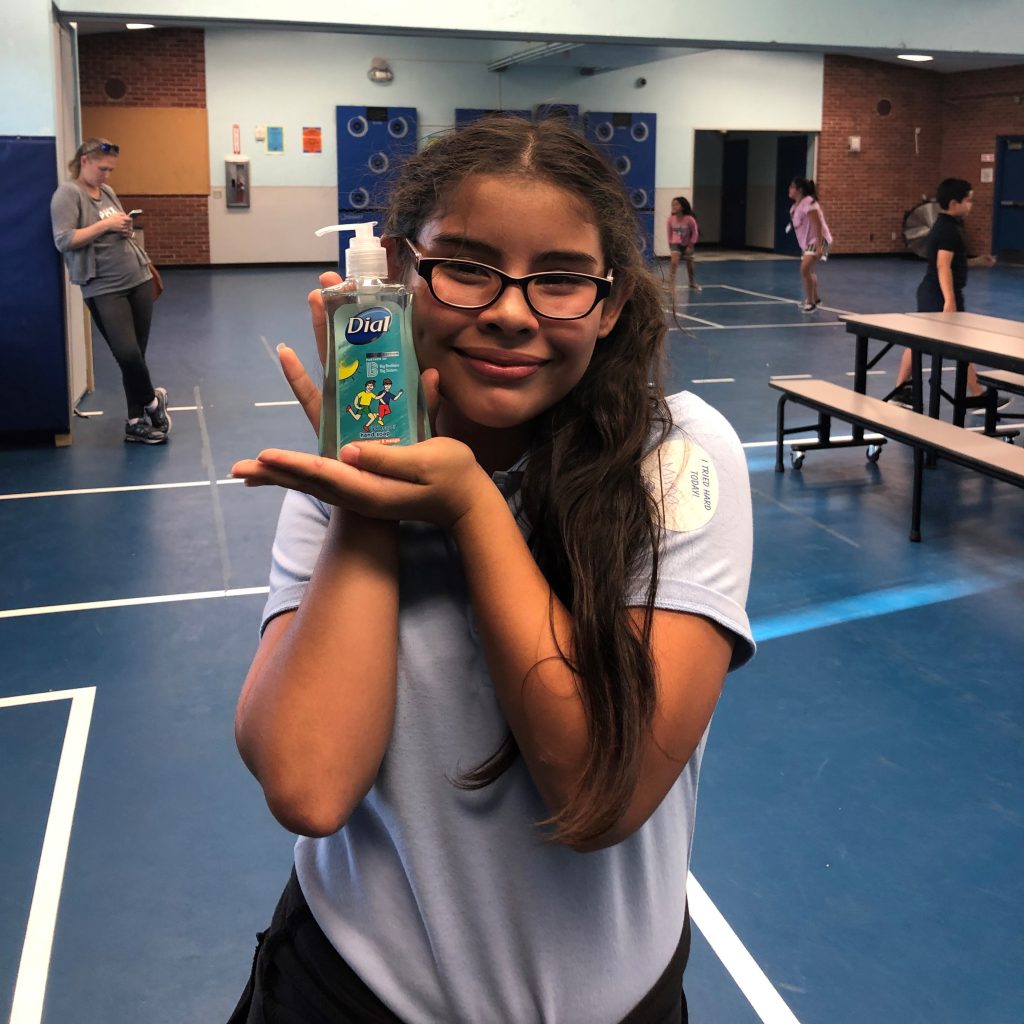 A huge thank you to Dial for not only providing this fun and interactive activity but also for providing each of our Littles with complimentary hand soap they can use at home!