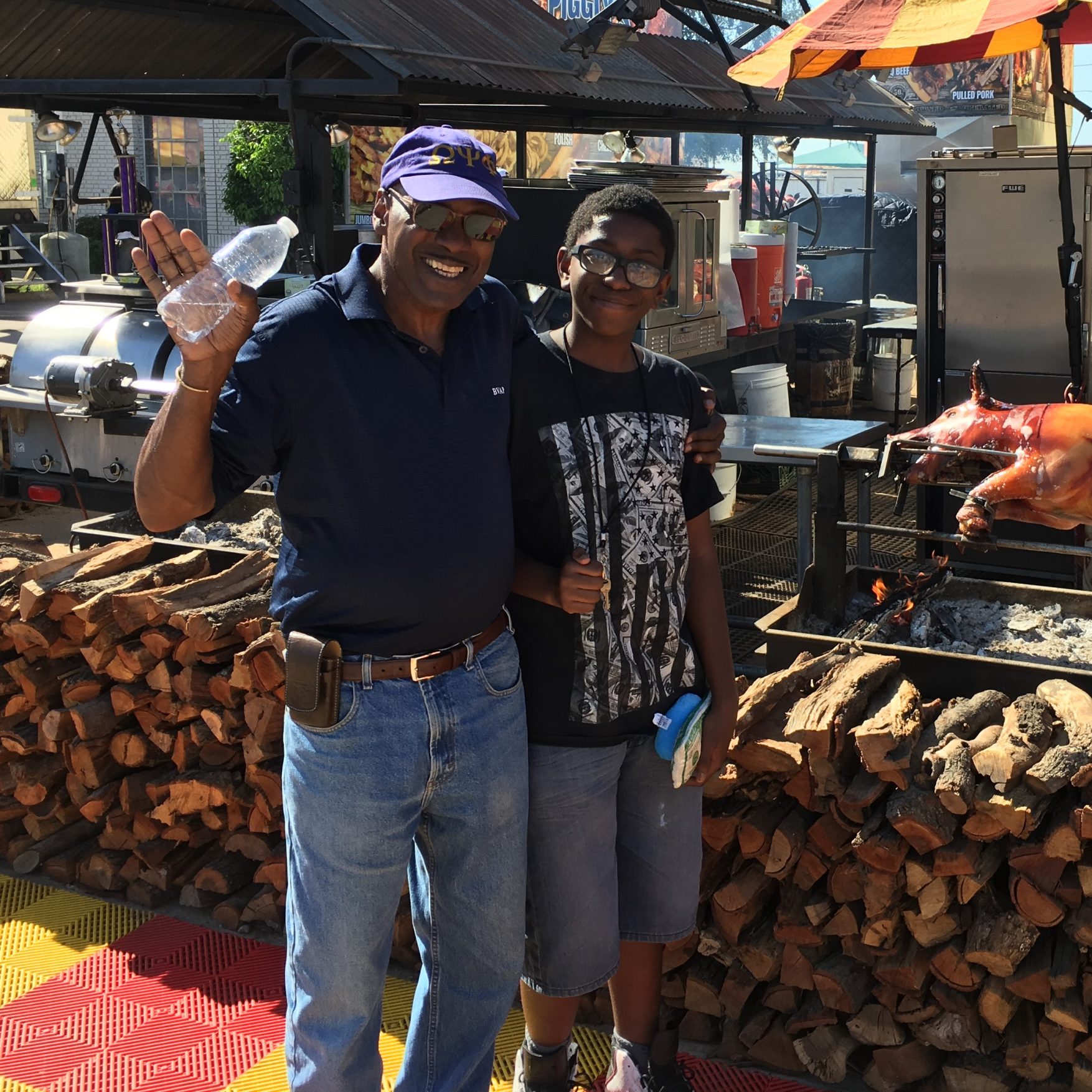 Dear Big Brothers and Big Sisters,
"Ron and I have been matched for about ten years and you could not have told me that our ten-year journey would bring us to a moment like this today."
Ten years ago I was encouraged by two dynamic women, Stacia and Debra, to become a Big Brother and I am forever thankful to them for bringing Keemar into my life.
"My friendship with Ron has affected my life in a very positive way. Ron is a caring person that I feel I could talk to about almost everything."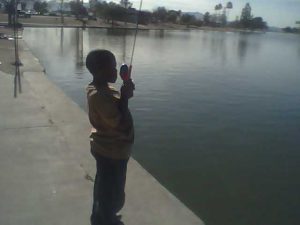 I am so proud of the young man Keemar has become. I saw early on his compassionate and caring nature when he would ask me for loose change to give to others he would see on the street who were hungry or homeless.
"Ron is also a person who pushes me to do the best for myself in life such as encouraging me to go to College after High School."
Early on Keemar became an avid reader and his love of words resulted in his winning a District-wide Spelling Bee.
Through perseverance and scholarship, Keemar has been accepted at both NAU and ASU. I know that wherever he ultimately chooses to attend, he will continue to apply these principles to his studies and to his life pursuits.
"Ron and I have experienced a lot of fun and important things together. At the beginning of our match, I was shy and didn't know how to react to all the new experiences."
When we first met I would do all the talking and I wondered if Keemar was enjoying our time together. I asked him, and he said it would take about a half hour after picking him up before he would be ready to talk. So I just kept talking while keeping an eye on my watch and little did I know, he was teaching me to be patient.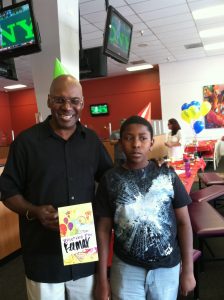 "Over time Ron and I became friends and I grew out of my shell and my shyness about talking to him. Ron has also been very supportive of the extracurricular activities I have been taking part in at school over the past three years. He has attended several of my plays and supports me unconditionally."
From a young man who did not like to talk, Keemar found his voice in acting and performing and it has become his passion in life.
"With Ron, I have had the opportunity to do things I never thought I would do in my lifetime. I attended the opera with him and his wife and through BBBS, we became volunteer ushers at the Herberger Theatre."
"Over the years we attended many movies based on true events that were very inspiring and I have to give him props for us having fun while also getting to learn some new things at the same time."
Looking back through the years, our favorite place to visit was the Arizona Science Center and we would spend hours there enjoying and participating in all the wonderful activities and events it offered.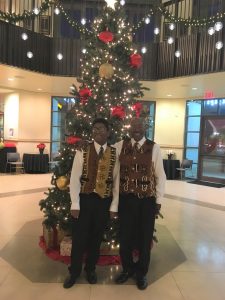 This year as a senior, Keemar has not only excelled academically but he has also managed to hold down a part-time job which he is very conscientious about.
I know his future will be filled with both challenges and successes and I look forward to watching him continue to develop and follow his dreams.
"Ron and I want to thank each and every one of you for giving us the opportunity to come to an event such as this."
Sincerely,
Keemar and Ron