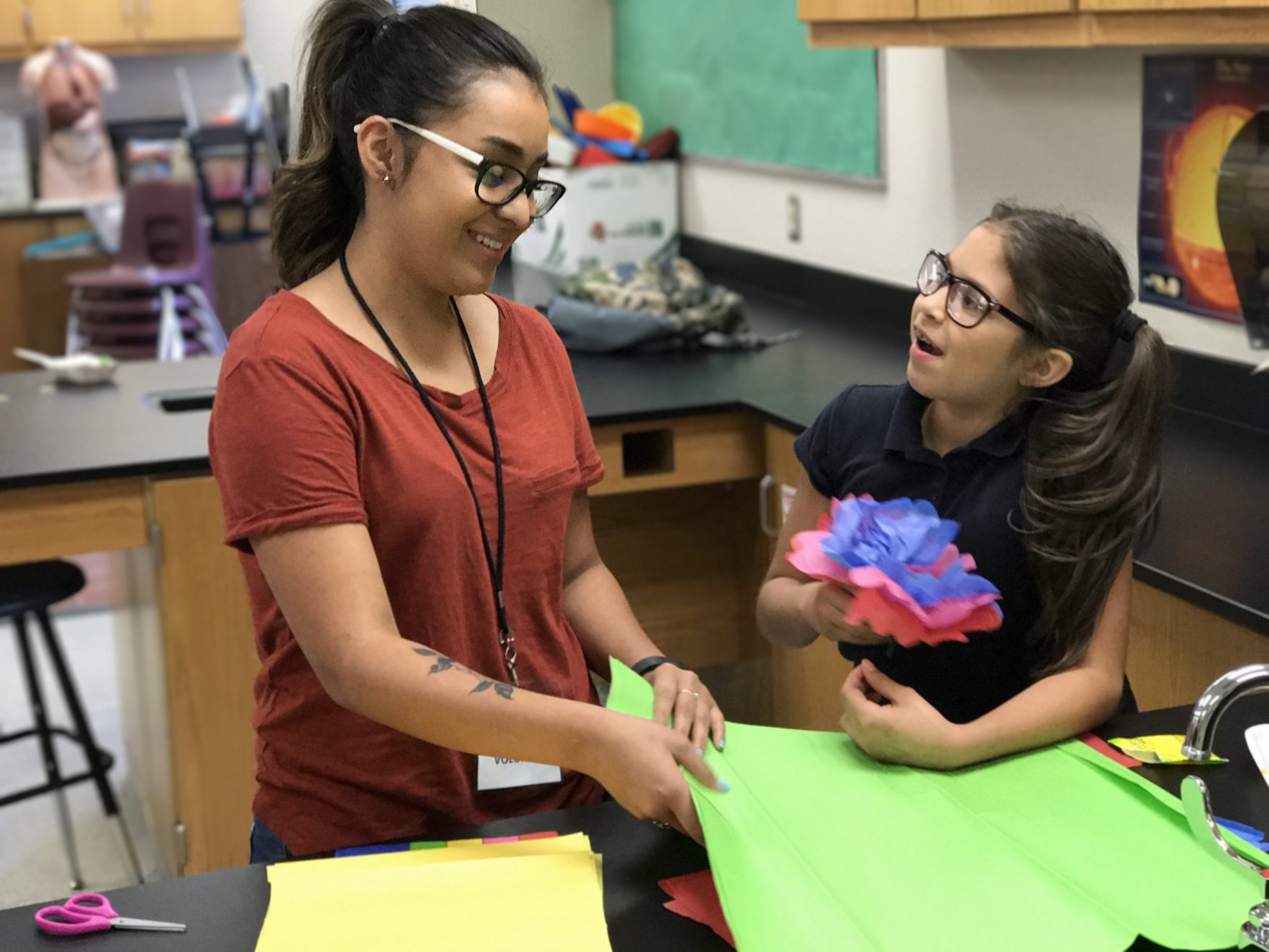 1. Attendance Matters!
Missing just two days of school per month can significantly prevent a student from succeeding in school and beyond. By 6th grade, absenteeism is a sign that a student may drop out of high school. These tips can help keep your child engaged and successful in the classroom and life.  (Source:  Expect More Arizona)
2. Put the Phone Down
Parents can manage the balance of electronics vs. study time by teaching your child to take technology breaks after completing homework for a set period of time.  For example, 30 minutes of homework will earn the child 5 minutes to text and scroll through social media.  You can increase the technology time as the child increases homework time.  Give it a try!   (Source:  Distracted by Technology:  Focusing Attention on Homework)
3. Ask Your Big for Help
Your child's Big Brother or Big Sister is an excellent resource to help emphasize the importance of attendance, completing school work and avoiding digital distractions.  As a mentor, the Big Brother or Big Sister can re-iterate the conversations you're having with your child at home and might be able to provide homework and reading help during their match outings.
4. Free and Low Cost Tutoring
Are there areas for improvement on your child's progress report?  If so, help him or her get back on track for the rest of the school year with these tutoring programs.
Khan Academy:  Free Online Tutoring:  Lesson pages, online videos and worksheets are available in a variety of subjects.  You can search for specific subjects or by grade level.
Free Math Help:  Online Tutoring:  Includes lesson pages by math topic, online forums, calculators and games to put learning into practice.
The Rock at 32nd Street:  FREE In-Person Tutoring
Kids bring their homework to tutoring and are given individualized attention in a classroom style setting.
13625 N. 32nd Street, Phoenix, AZ 85032 (Near Thunderbird and 32nd Street)
Tuesday – Thursday from 4:00pm – 5:45pm
Contact Kathi Houtcooper: khoutcooper@cox.net or 602-885-7447
Boys and Girls Clubs (BAGC):  Power Hour
After-school programs at Boys and Girls Clubs include "Power Hour" in which children have dedicated time to do their homework among supervision of staff who can assist with questions.  There is a $25.00 annual membership and $190.00 monthly fee for the after-school programs, however, financial assistance is available for those who qualify.
5. Stop Bullying NOW
There are many resources available for parents and students to address bullying issues before they take a toll on your child's school attendance, grades and emotional well-being.
First, contact your child's teacher, school counselor or principal to help them become aware of the issue and take proper steps to address the bullying situation on school grounds.
StopBullying.gov – contains information to prevent and respond to bullying and resources to get help now.
Stomp Out Bullying – works to prevent bullying, cyber-bullying, sexting and other digital abuse and includes a help chat line for youth.
Safe Teens AZ – provides information and links to resources for a teen who is dealing with bullying and for parents whose teens are bullying others.